The struggle for people living with food sensitivities is real and unimaginable. Put yourself in a situation where all your friends are having a feast but you are stuck to that same old 'dal-rice' because you are intolerant to a staple cereal like
wheat
. Or, imagine the scenario when the whole family is having
ice-cream
for dessert and you have to complete your meal by sipping water because you are lactose intolerant.A food
allergy
is not exactly a disease. It is an immune response to certain types of foods suggesting that there is something that our body cannot cope up with. In such cases, an antibody called IgE is released in our body whenever any
allergen
(allergy causing chemical) enters it and as an indicative our body shows symptoms of allergic reactions.According to the Delhi-based Dietician Deepali Solanki,
"If you experience any sign of allergies in your body, the first thing you need to do is keep a track of whatever you had in the last 24 hours and then go for medical tests as soon as possible. This should not be delayed because allergies like lactose and wheat intolerance can be very severe."
Allergies are common in children and
infants
but they can occur at any age. The symptoms of a food allergy may include nausea, vomiting, redness of eyes, hives, tongue inflammation, cramping, diarrhoea, shortness of breath, pale or blue skin and rashes. A severe symptom of an allergy is 'Anaphylaxis' which is basically a reaction that impairs breathing and sends the body into shock. As a preventive measure, one should never ignore minor signs of allergy and always go for
tests
. Where there is a will, there is a way. Here are eight wonderful substitutes for different food allergies.
1. Coconut milk as a substitute of cow's milk
Known as '
lactose intolerance
', milk can cause allergies in infants that can stay until adulthood. The common symptoms are vomiting, nausea, upset stomach and hives. The skin-prick test and a blood test are best to diagnose this allergy.
Coconut milk
is great substitute for cow's milk and can be especially used with breakfast cereals to make a wholesome meal.(Also Read:
Vegetable 'Milk' for Lactose Intolerants
)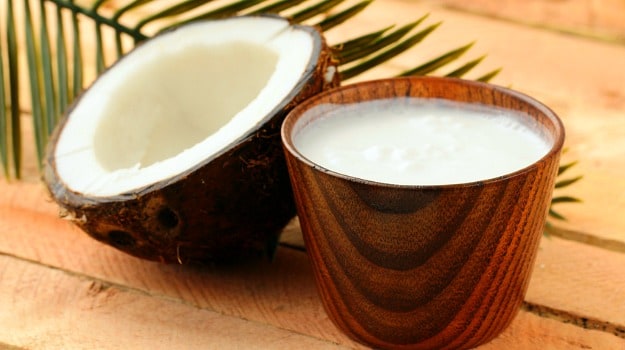 2. Replace eggs with baking powder, mashed bananas or apple sauce puree
Some people are allergic to the proteins present in
eggs
. Respiratory disorders and skin reactions are common symptoms of this kind of an allergy. But if you are fond of bakery items, baking powder or Xanthan gum can replace eggs in
muffins
, cookies and cakes. Mashed bananas or applesauce puree are equally good binders as eggs.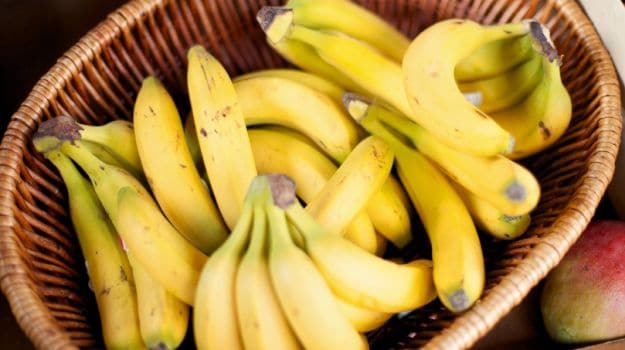 Mash bananas to replace eggs. Photo credit- Istock
3. Almonds or toasted oats instead of peanuts
Peanut
allergy is one of the most common food allergies. In certain cases, peanuts and peanut butter is known to cause severe skin rashes, tingling in mouth and throat and even
Anaphylaxis
. You can replace peanuts with either almonds or toasted oats that will add the same crunch to your dish. These ingredients are nutritionally rich and also good for your heart.(Also Read:
You Could Soon Say Goodbye To Peanut Allergy
)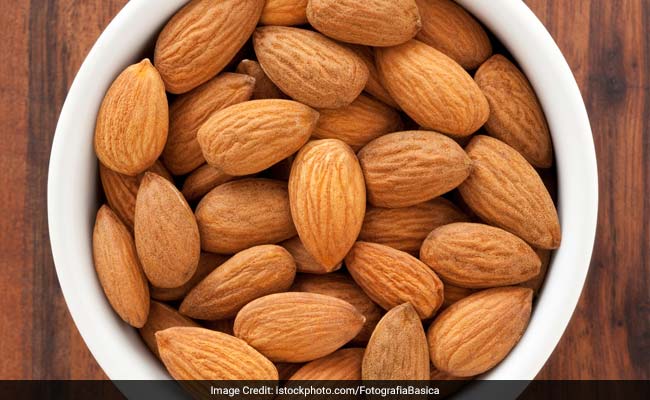 Nutty and crunchy almonds. Photo credit- Istock

4. Coconut flour, almond flour or oat flour instead of wheat flour
From breads and biscuits to
chapattis
and
cakes
, you may find gluten in almost everything. It is a type of protein found in certain grains like wheat and some people are allergic to it. You may experience symptoms like nausea, indigestion and skin rashes. You can use flours of
coconut
, almond or oat instead of wheat flour or atta.
"Corn starch and rice can very easily compensate the carbohydrate requirement of the body," adds Dr. Solanki.
(Also Read:
How to Order a Gluten-Free Meal at a Restaurant
)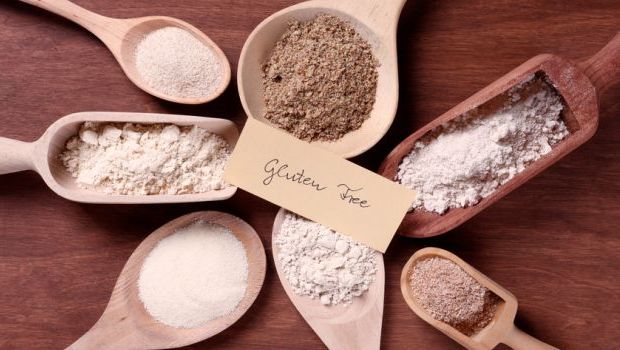 Gluten free flour to ditch allergy. Photo credit- Istock

5. Potato starch or honey as an alternative to corn
Recent studies have shown that there are a lot of allergic symptoms that are triggered by
corn
syrup and corn starch. Using
honey
in place of corn syrup and potato starch or tapioca starch instead of corn starch can give you a new way of cooking your favorite meals.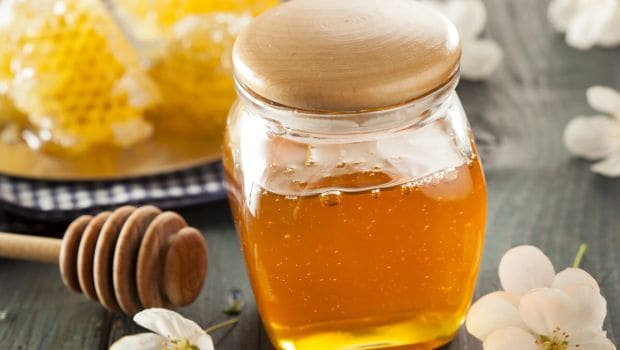 Add sweetness of honey. Photo credit- Istock
6. Soy can be easily replaced with chickpeas or milk
Before replacing soy with milk and milk products, you needs to ensure that you are not lactose intolerant.
Soy
allergy can trigger urticaria (hives), runny nose and breathing problems. As soy is used in many processed foods, reading the ingredients before buying them is a must. For cooking at home, use of
chickpeas
or chickpea flour for a similar flavor and consistency.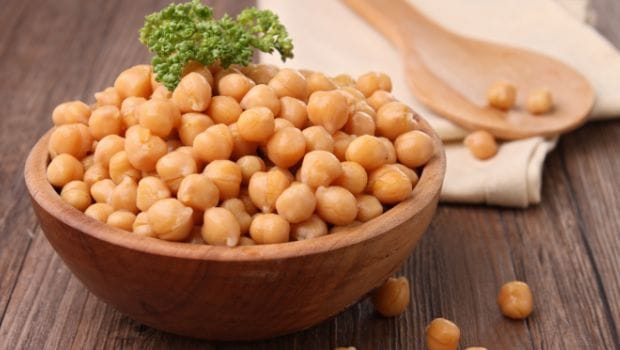 Yummy and healthy chickpea. Photo credit- Istock
7. Flax seed oil instead of fish
This one is more like a dietary recommendation.
Fish
is rich in omega 3 oils and proteins. But if you are allergic to seafood, you have to find a way to balance your nutrients. Seafood allergies can cause headaches, nausea and rashes.
Flax seeds
are known to have a good amount of omega 3 fatty acids in them and so, flax seed oil is good option. Similarly, your protein requirement can be fulfilled by eating lentils and poultry.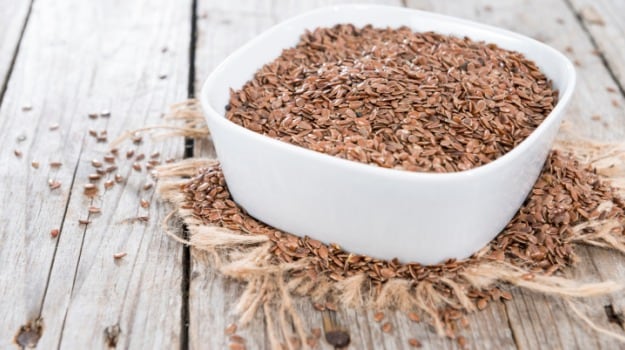 Omega 3 fats rich flax seeds. Photo credit- Istock
8. Apple cider vinegar for citrus fruits
Citrus allergies are rare but they occur and demand special care.
Citrus
includes fruits like orange, lemon and others that have citric acid in it. The symptoms triggered are rashes, sourness in throat, swollen tongue, and congestion. Vinegar, tomato juice and
apple cider vinegar
are good substitutes for citrus fruits as they add a similar flavor to your dish.(Also Read:
10 Proven Benefits of Apple Cider Vinegar For Skin, Hair and Weight Loss
)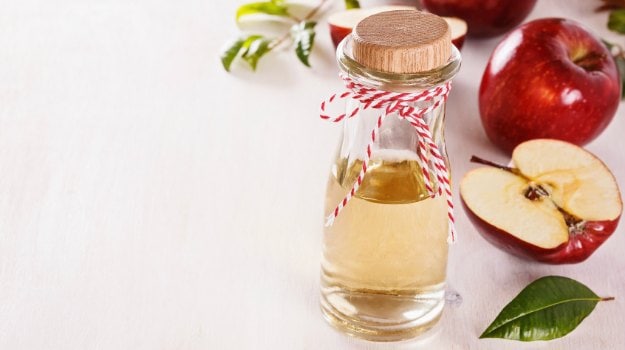 Apple cider vinegar makes it taste better. Photo credit- Istock
All these are simple substitutes that are easily available in our kitchen, so you don't have to worry. Happy cooking!
Disclaimer:The opinions expressed within this article are the personal opinions of the author. NDTV is not responsible for the accuracy, completeness, suitability, or validity of any information on this article. All information is provided on an as-is basis. The information, facts or opinions appearing in the article do not reflect the views of NDTV and NDTV does not assume any responsibility or liability for the same.