Indian Starters Recipes: Whether it's a short get-together at home or a grand dinner party, an Indian household is always brimming with aromatic food, no matter how big or small the occasion is. Elaborate courses of meal is a part of every party in India, from small plates of finger food along with welcome drinks, followed by huge portions of Indian starters, extensive range of main course along with side dishes and finally, delectable desserts. All of this might fill you up for rest of the week!


Let's just admit it, Indians have a penchant for snacks, or starters or appetisers. We like to munch on almost all the time. No wonder we have a variety of street food across the country. While eating all of it might take very little time, preparing the starters can even take a large chunk of your time. Indian starters are full of spicy and succulent tikkas, crispy pakodas and chaats that go along with refreshing and chatpati chutneys. A plate full of paneer or chicken tikka would be over in less than a minute while preparing that can be quite a task.


We bring you the best of our Indian starter recipes to prepare for every occasion. From a game night, to house party, to Diwali party and to family get-together, there are the snacks for all occasions. Bursting with diverse flavours of Indian spices, these Indian snacks are spicy, tangy and crunchy, all at once. From kebabs and tikkas to samosas and dhoklas, we've got the best of Indian snacks platter here. If you have a quick party to host or unexpected guests at home, don't fret as we've got you covered with these easy and quick Indian starter recipes.
Here Are 13 Best Indian Starter Recipes To Prepare At Home:
The ultimate king of kebabs, kakori kebabs are said to be originated in the land of nawabs, Lucknow. Juicy and succulent, kakori kebabs are best paired with the refreshing mint chutney. Spruce up these mutton kebabs with onion rings, lemon juice, chaat masala and some coriander leaves on the side. Kakori kebabs are sure to help you have an impressive start!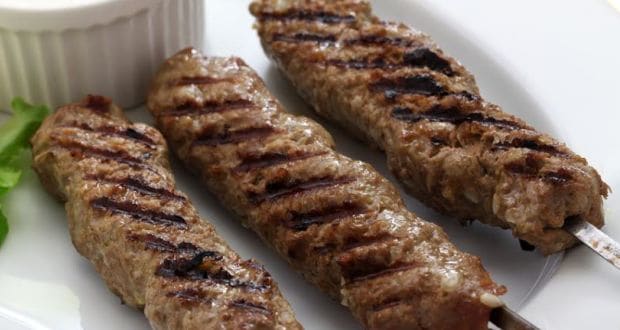 This snack derives its name from the city of Kakori on the outskirts of Lucknow.
Who said you need a tandoor to relish flavourful paneer tikkas? All you need is paneer, a few spices and a microwave to prepare this stellar dish of microwave paneer tikka. Ginger-garlic paste, chaat masala, chilli powder, black pepper powder and vinegar mixed with yogurt, laced on to paneer cubes, marinated to perfection and cooked in a microwave.


(Also Read:7 Best Indian Microwave Recipes | Easy Microwave Recipes)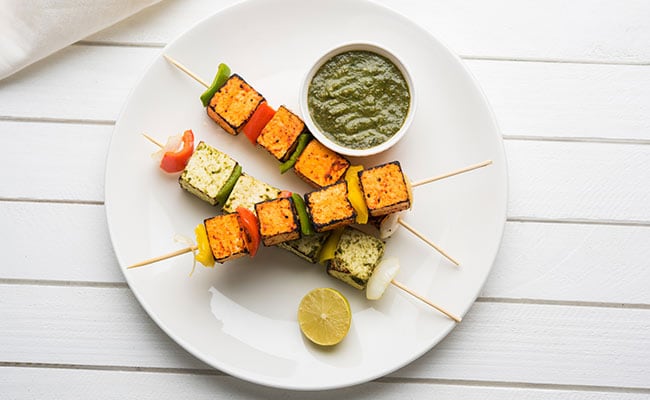 Paneer tikka is a perfect starter for a dinner party!
Can you imagine eating chicken seekh kebabs, which aren't grilled with oodles of oil on top? Yes, with this easy baked chicken seekh recipe, you can relish on kebabs completely guilt-free! Chicken minced is mixed and marinated with egg and a host of spices, baked to perfection. Serve with lemon wedges on the side.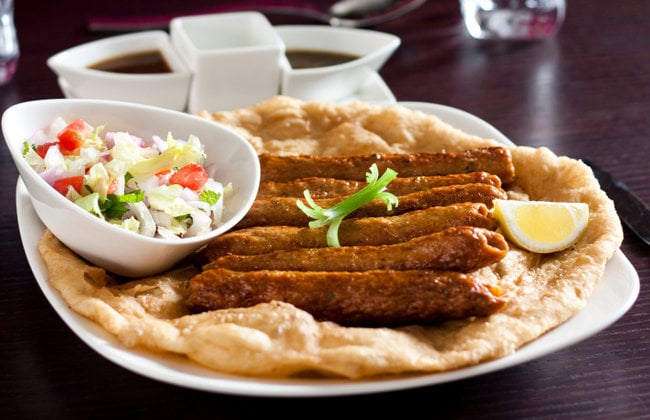 A popular Indian snack now tweaked to suit your diet plans!
One of the most loved snacks of the nation, samosas need no introduction to be fair and certainly not an occasion to be savoured. Be it rainy day or tea break, samosa seems like a perfect snack of all time. With a generous filling of potato, peas and flavourful spices, deep-fried samosa is an ideal starter for a delightful party.
Create this tea time classic at home! Roll out a fresh dough, fill in the stuffing and fry crisp!
These dahi kebabs are the perfect starter to prepare at home. Melt-in-mouth, these heavenly kebabs are made with hung curd and cheese along with the crunchiness of onion and flavourful spices. Soft from the inside and crispy from the outside, they pair perfectly along with some mint chutney.


(Also Read: 13 Best Vegetarian Kebab Recipes | Easy Kebab Recipes)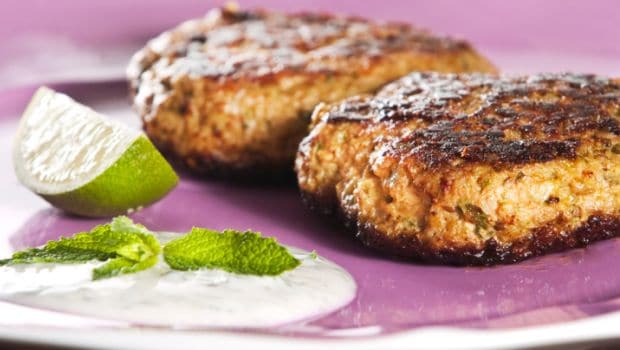 Crispy from outside and melt in mouth soft from inside.
The real crowd pleaser! These chicken kebabs with a twist of cheese are sure to tantalise your taste buds. This interesting kebab recipe comes with a mix of western flavours. Chicken pieces are coated with a mix of cheese, yogurt spices and chillies, marinated well and grilled to perfection in a tandoor.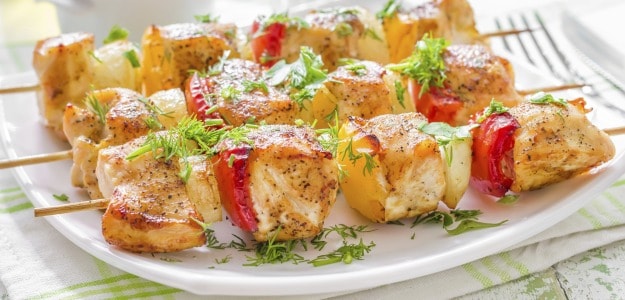 An inventive fusion of western flavors with the Indian tikka.
Gujarat's much loved street snack, khandvi is here to steal the show! Made with besan, sour curd and haldi along with a host of other spices, khandvi is a finger food, which can be eaten along with a cup of hot tea. Tempered with sesame seeds, mustard seeds and green chillies, this khandvi recipe is easy-to-make at home and will surely please all the picky eaters at home.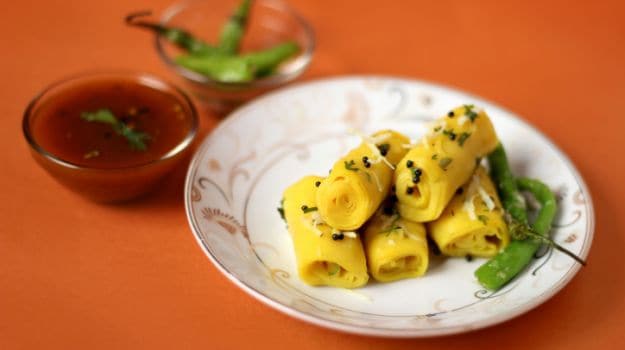 These tiny Gujarati delights are a treat to relish.
A popular tea time snack! Potatoes mashed with salt, chillies, coriander leaves, lemon juice and deep fried. Served with a tangy green chutney.
Paneer pieces coated in a besan batter along with different spices and deep fried till golden. Sprinkle some chaat masala and serve hot with mint chutney and tomato ketchup.
Flaky and tasty kachoris made with spiced moong lentil stuffing, is what makes these dal kachoris special. Kachoris are basically deep fried breads, there are many varieties of kachoris in the Indian cuisine but moong dal kachori is the most popular one.
A mix of kidney beans and warm spices, wrapped up in gram flour and deep fried to gorgeous brown. Serve these exquisite rajma kebabs to win over your love ones.
An easy chicken starter, all you need to do is marinade the chicken chunks in the green paste made with coriander, mint, and ginger garlic for at least 30 minutes.
Tandoori Aloo tikka is a delicious vegetarian North Indian recipe that can be a perfect alternative to chicken tikka. Pair it up with garlic naan, butter naan or any other breads of your own choice. Serve with mint chutney and onion rings.
With a variety of such easy Indian starter recipes to prepare, hosting a party this weekend or even between the week won't look like a task anymore!
About Aanchal MathurAanchal doesn't share food. A cake in her vicinity is sure to disappear in a record time of 10 seconds. Besides loading up on sugar, she loves bingeing on FRIENDS with a plate of momos. Most likely to find her soulmate on a food app.