Finger Food Recipes- Petite, bite-sized, and often brimming with myriad flavours and textures, finger foods are what makes parties and game nights a memorable affair. They are the centre of attention always, regardless of the conversations floating around the room. Talk about crispy fries, cheesy treats, spicy meaty snacks or baked goodies, these irresistible starters contribute to making the evening a smashing success. And there's nothing like whipping them all at home and enjoying wholesome flavours at their best.

So what does it take to create a lip-smacking platter of finger foods? A good mix of ingredients and a little effort, and we promise you that your kitchen time won't go unrewarded. What's more? You will actually be having a whole lot of fun while dishing out popular finger foods and then watching your guests relishing them to the last bite. And our 10 best finger food recipes will help you cook up a storm without having to toil much in the kitchen. Yes, they are that simple and fool-proof. From decadent cheese balls and tostadas to spicy chicken tikka croquettes and mutton cutlets, we have got you covered. If you'd like to team these treats with interesting dips and accompaniments, click here for some more recipes that are guaranteed to be a hit.

So let's get started with our 11 best finger food recipes -

Crisp bread slices are smeared with spinach hummus, topped with red pepper jam and cabbage slaw, and served with onion rings.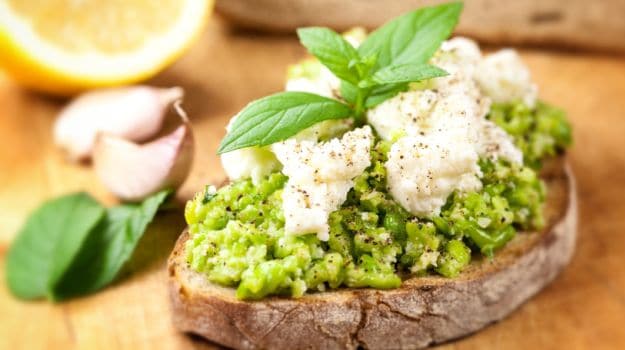 Spinach Crostini
Tostada is a Spanish word which means 'toasted'. A crisp fried corn tortilla topped with a medley of mushrooms, herbs, chillies, coriander, avocado, salsa and sour cream.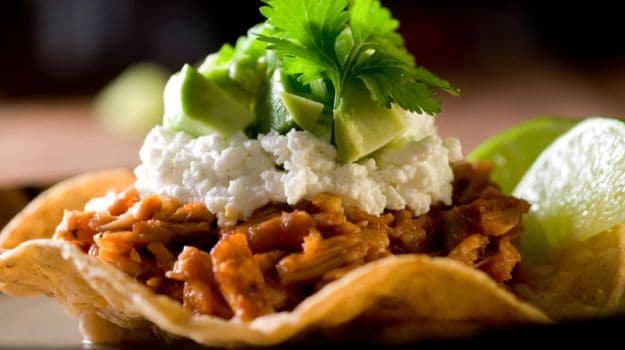 This can be your go-to breakfast to kick start the morning!

Crisp fried potato chunks filled with spicy tomato salsa and home-made aioli are divinely delicious. Spanish tapas are small potions that can create a light supper or serve as great appetizers.
Patatas bravas
Juicy, boneless chicken pieces are marinated, rolled in a mix of masalas, wrapped in bread crumbs and deep fried to perfection.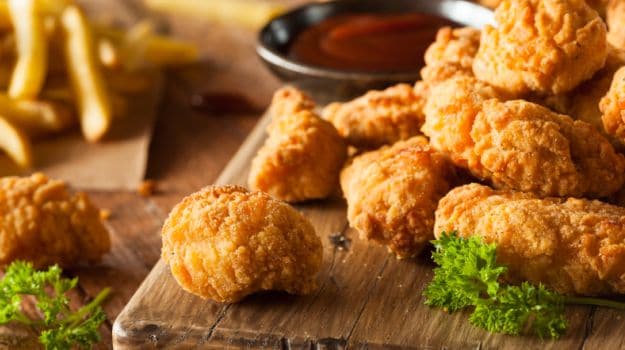 These little chicken bites taste heavenly with your choice of accompaniment.
Lip-smacking scones with the perfect combination of cheese and bacon, and spruced up with herbs and condiments. These little baked treats make for the most savoured finger foods.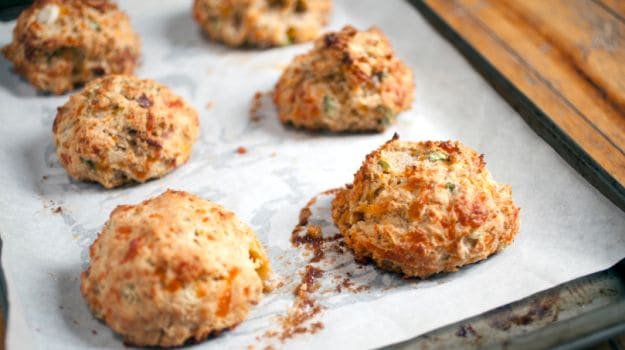 Bites of cheese, bacon, herbs, curd and condiments, baked just right.
Mix, mash, fry and you're done! The end result is delicious crisp balls with a gooey cheesy filling. oh so yum!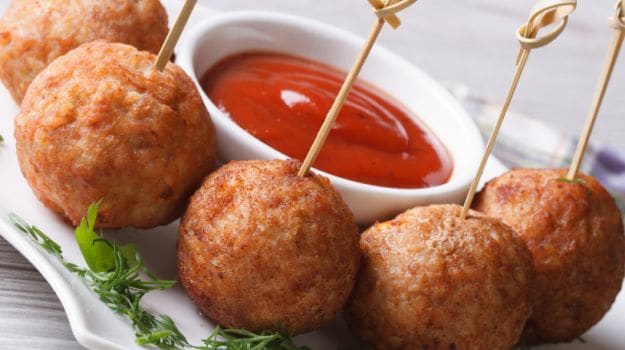 Easy and crispy cheese balls to satiate all your hunger pangs!

Devilled eggs, also known as picnic eggs, egg mimosa and Russian eggs, are stuffed with a creamy filling that can be spruced up in numerous ways using spices, herbs and sauces. It's ridiculously easy and hard to resist!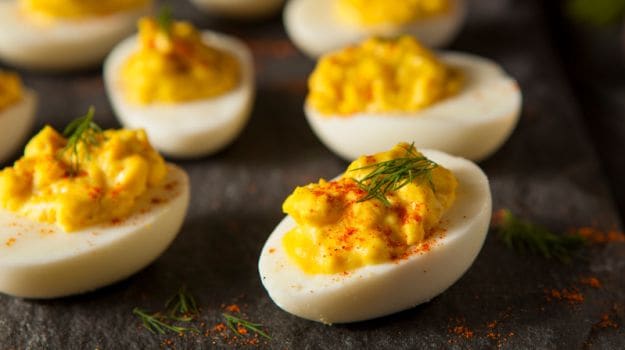 Delicious breakfast option, devilled eggs are just too hard to resist!
Marinated chicken pieces that are grilled on skewers, and served with a flavourful peanut butter sauce.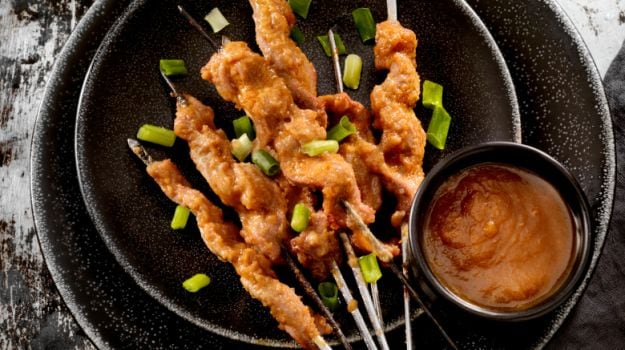 Starter, evening snack or whenever you feel like having a flavourful light snack, chicken satay is perfect for all of those.

Here's a traditional falafel recipe – deep fried chickpea balls, served with a tangy tahini paste. Perfect as a starter or an evening snack!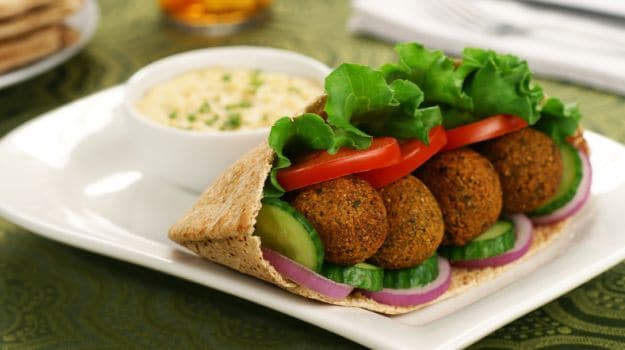 A good option for a starter, main course or just an evening snack.
We dish out this version of the Parsi mutton cutlets. They are succulent, delicious and super easy to prepare!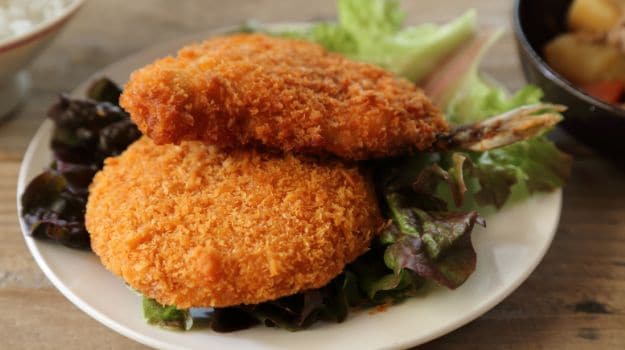 An amazing appetizer for any festive occasion or dinner party at home.
Saving the best for the last! French fries or potato fries are one of the most loved finger foods by kids and adults alike. Thinly sliced potatoes are deep-fried till they're crisp on all sides and then sprinkled with salt, pepper or really any seasoning of your choice.
The best part about french fries is that you can pair them with just anything from burgers, pizzas or enjoy it as is with a side of tomato ketchup.