Easy Barfi Recipes- India is a country of festivals where we begin the the year with Lohri and Holi and end it with Diwali. Festivals are also the time when delicious Indian traditional delicacies are prepared in every household, particularly sweets or mithai. And a favourite among the vast repertoire of Indian sweets is none other than barfi. Cut into neat cubes, triangles or diamonds, there are all sorts of flavours, colours, shapes and textures that one can choose from and make the sweet indulgence a memorable affair.


When talks of barfi spring up, the first thought to come to mind is often Kaju Barfi, made of cashew nuts. But try to explore and you will be surprised with the wide range of ingredients than can be transformed into delightful barfis, each unique in taste. From moong dal barfi, besan barfi and lauki barfi to coconut, sesame, chocolate, almonds, gulkand and more - you will be spoilt for choice! And if you have plans of making Diwali sweets at home, then there's nothing better than trying your hands at making barfi.


Here are our 15 best barfi recipes for the festive season -
Recreate the sweet sensation of Kaju Katli right in the comfort of your kitchen. Quick, easy and an absolute favourite of all.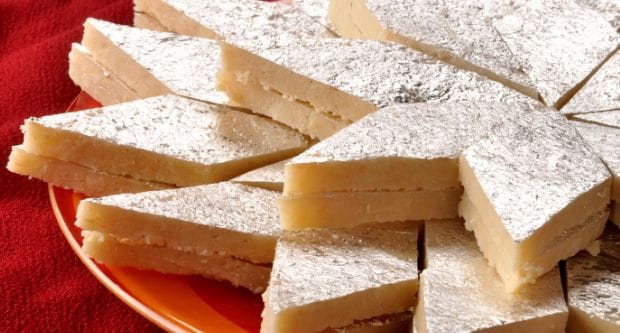 Kaju Katli is one of the most loved and popular Barfi during the festival.
Make this favorite sweet at home with three simple ingredients gram flour (besan), ghee and sugar syrup.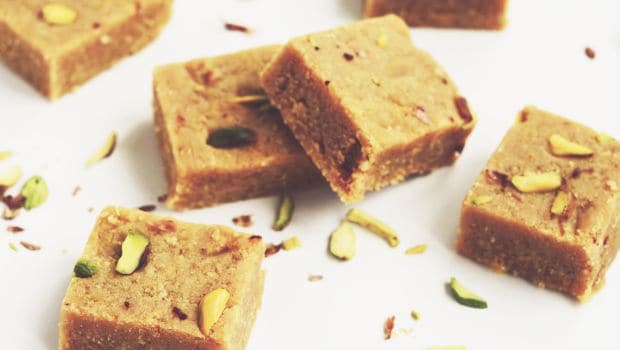 Besan barfi is a delicious and easy barfi to prepare.
A sweet treat made with moong dal, khoya and almonds. So delicious that you are sure to go for seconds.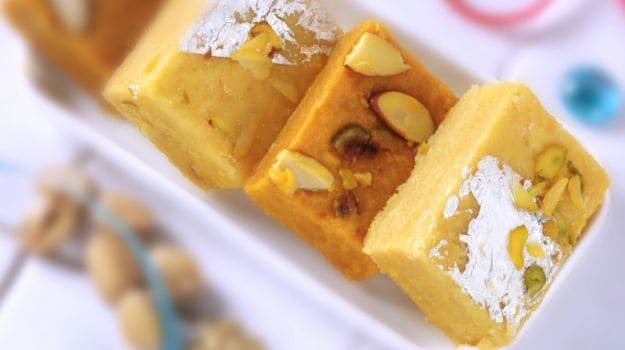 Made with the goodness of moong dal and dry fruits.
This traditional Badam Barfi comes with a fruity punch of papayas. An inventive treat that your guests would love to indulge in.
Goodness of papaya and almonds, this barfi is the real treat!
This festive season make this chocolaty barfi for all your guests at home! Loved by kids and adults alike.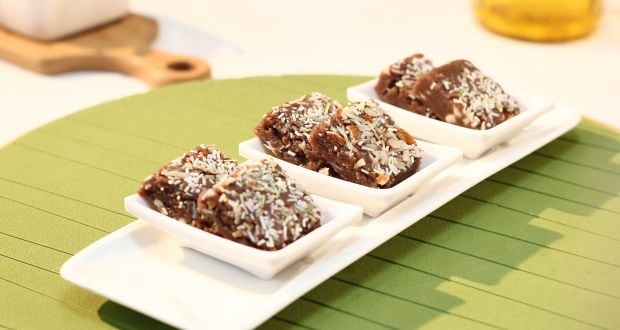 A chocolate treat wrapped in a barfi.
A sweet temptation made with fine coconuts, khoya, ghee and sugar. Make this traditional sweet at home with just five simple ingredients.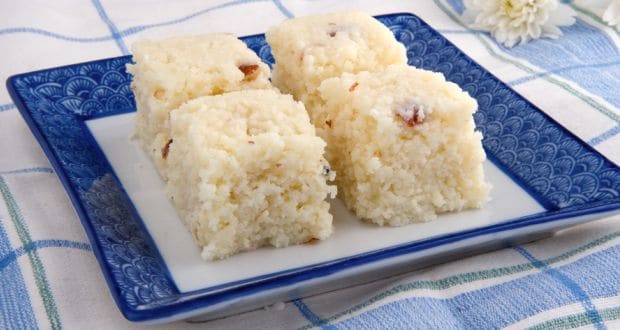 A coconuty, melt in the mouth treat for the festive season.
The distinct flavours of bottle gourd and gulkand come together to make this unique dessert that will surprise everyone.
A unique blend of lauki and gulkand.
A quick Indian sweet made with sesame seeds, khoya and sugar. Nutritious and delicious, til ki barfi is everyone's favourite.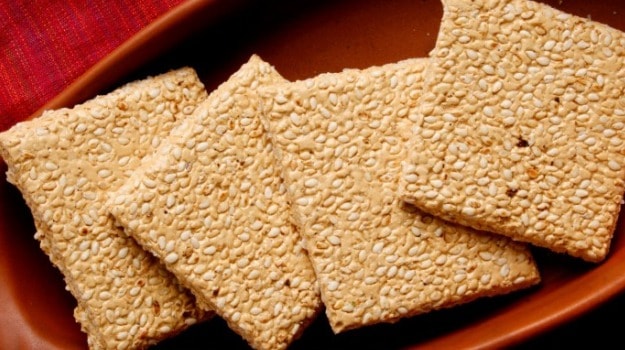 Til ki barfi made with a handful of ingredients in just around half an hour.
A popular Indian sweet made with the goodness of almonds. Made with a few ingredients, this can be your go-to recipe for an Indian sweet. Perfect for the festive season or other special occasions.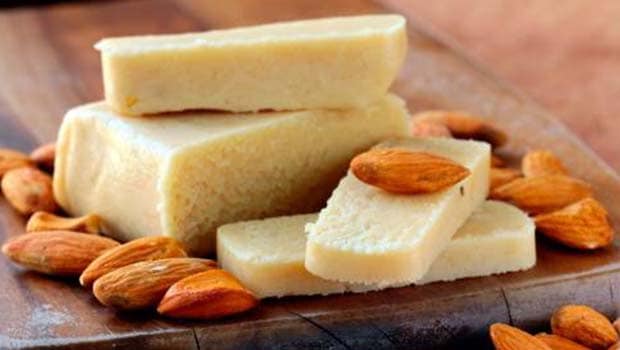 Badam ki barfi is a delectable sweet to relish.
A festive special sweet made with singhare ka atta (water chestnut flour), khoya and green cardamoms.
Singhare atte ki barfi.
A sugar free and healthy Mithai to relish this festive season without worrying about health! Mawa along with goodness of nuts like walnuts, figs and almonds comes together for this delicious festive treat!
Who said Indian sweets can't be sugar free?
This is the ideal barfi to prepare on festivals like Diwali. It is easy, quick, made with jjust three ingredients, is absolutely delicious and guess what? It is completely free of any refined sugar! Need we say more?
A quick and easy almond barfi that is sugar-free, easy and simply mouth-watering!
This recipe of Kaju Rose barfi is going to become your number one favourite as it is easy to make and yummy in the taste. Make this barfi for any party, event or occasion, and people of all ages will love to gorge on it.
Till now, we have most commonly heard about Kaju ki barfi, badam barfi, moong dal barfi and so on. But this recipe of sattu cashew ki barfi is going to become your number one favourite as it is easy to make and yummy in its taste. Make this barfi for any party, event or occasion, and people of all ages will love to gorge on it.
Traditional Indian sweet, this instant coconut barfi requires just a few basic ingredients like coconut, sugar, ghee and khoya in its preparation. An easy to make, quick and delightful dessert to celebrate any occasion!
Those special occasions and festive treats are sorted with so many traditional Indian sweets to prepare at home easily.