Sehri Recipes: The holy month of Ramzan 2020 is here and it is the best time to test your resilience and observe self-discipline. Ramadan is the ninth month in the Islamic calendar during which the 'Quran' was first revealed and Muslims around the world observe fasts (roze) to celebrate this month long festival. It is believed to be a great opportunity to focus on your soul and reconnect with your faith. Fasting during this season is seen to be instilling self-control.


A typical day during Ramadan starts at the crack of dawn with the meal called 'Sehri' or 'Suhoor' that is packed with mouth-watering dishes that must be eaten before the sunrise to fill you up for the rest of the day. The day ends after the sunset with an elaborate 'Iftar' meal.
Ramadan 2020: Why Sehri Is Important?
Sehri is known to be the most important part of the day since it is responsible to keep you hydrated and nourished, giving the energy to sustain the entire day. Besides being extremely important for the body, Sehri also holds a significant religious belief. It is a pre-dawn meal eaten right before the Fajr prayer (the first of the five daily prayers) as a blessing. The meal is followed by a single verse prayer - 'Roze ki Neeyat' that marks the beginning of the fast for the day.
According to Consultant Nutritionist Dr. Rupali Datta, "Sehri holds an important place during the Ramzan fasting since you are without food and water for about 12 hours. Not only should you include fluids in your diet, but also foods that keep you hydrated throughout the day. It should be a mix of all nutrients, including high-carb and fibre-rich foods to keep you full throughout the day." A well balanced diet is a must for sehri which provides you fuel for the entire day, so we have curated a list of best sehri recipes that are delicious, fulfilling and a balance of all nutrients to keep you going for rest of the day.
Ramadan 2020: Here Are Our 9 Best Sehri Recipes To Prepare At Home:
Crispy, flaky and always fulfilling, parathas are the hot favourite breakfast dish that is relished not just in Indian household but across neighbouring countries like Pakistan and Bangladesh. While you can often find irresistible egg parathas at roadside stalls across the country but the aromatic indulgence of a homemade egg paratha is just heavenly. It is simple, quick and packed with flavourful spices and goodness of egg. A perfect sehri recipe to keep you full for long.
Ramadan 2020: Feast your taste buds on this protein-packed paratha. | PC:iStock
A rich mutton stew that is the most sought after during the time of Ramadan. It is a simple porridge-like dish with wheat, lentils and meat, slow cooked together for many hours. Haleem has a rich history of Mughals where the original haleem used to be made with lamb, goat, buff and veal. It will not only please your taste buds but will also keep the health quotient up.
Ramadan 2020: As common as it is in India, it is surprising to know that Haleem actually has Persian roots. | PC:iStock
Minced lamb stuffed and mixed together with liver (kaleji) along with flavourful spices, dal, tomatoes, chillies and cashews, pan fried to crisp tikkis and served with refreshing apricot chutney. It is an innovative, delicious snack to serve for sehri and iftar.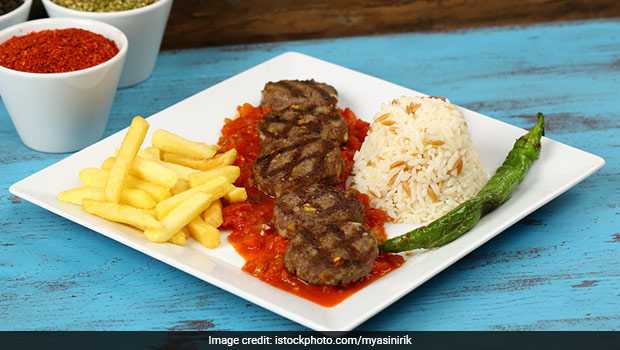 Ramadan 2020: Tikki bursting with flavours, made with lamb mince and liver, served with apricot chutney. | PC:iStock
Hydrate yourself for the day and load up on fruits with this interesting fruit salad. This fruit cube salad with a Rubik cube look is a healthy, hearty dish packed with the goodness of watermelon, cantaloupe, kiwi, marshmallows and pineapple. It is a refreshing dish with essential nutrients that would keep you hydrated through the day.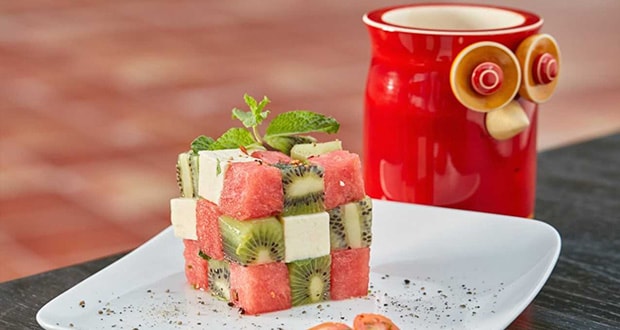 Ramadan 2020: A delicious, healthy and creative fruit salad that looks exactly like a Rubik's cube. | PC:iStock
Flavourful chicken mince, complete with the goodness of cashews, almonds, mint, tang of lime and spices, wrapped in a cover (gilaf) of fresh veggies like capsicum, onion and coriander leaves, and finally, baked to perfection. Chicken gilafi kebabs are tantalising appetisers that are best savoured with mint chutney.


(Also Read: 11 Best Kebab Recipes | Easy Kebab Recipes | Kabab Recipes)
Ramadan 2020: Chicken kebabs baked with a Gilaf which means a cover. | PC:iStock
A healthy, high protein breakfast dish to keep you energised throughout the day, oats and yogurt porridge parfait is perfect as a sehri recipe. Just a few ingredients and less than half an hour would give you a luscious and crunchy parfait packed with refreshing pomegranate, goodness of pistachios, honey and Greek yogurt that would cool you down in the summer heat.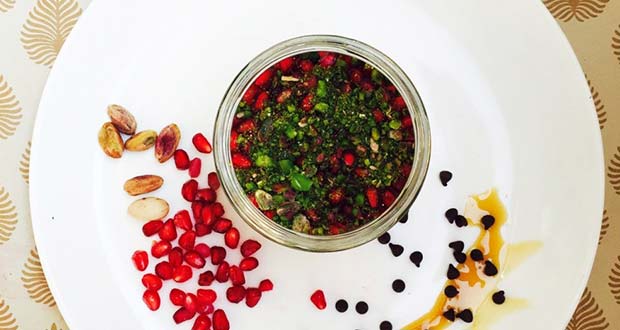 Ramadan 2020: This recipe satisfies your sweet tooth without adding to your calorie count. | PC:iStock
Melt in the mouth vegetarian kebabs, dahi anjeer kebabs are perfect for those who don't want to indulge in a heavy sehri fare. Dahi and anjeer kebabs are prepared using hung curd, cottage cheese (paneer), figs (anjeer) along with a myriad of spices that make up for these irresistible kebabs to be relished best with mint chutney.
Ramadan 2020: A simple and quick vegetarian kebab recipes that you can easily prepare at home. | PC: iStock
Ramadan is synonymous to Kheer like any festival is synonymous to sweets. The festival of Ramzan can never be complete without a generous serving of kheer. And the serving can be doubled when you know it is healthier! Oats kheer is a nutritious version of the regular rice kheer that comes with the goodness of dates, almonds, raisins, bananas and cardamoms, cooked with roasted oats in milk. You won't regret indulging in a bowl or two of kheer this time!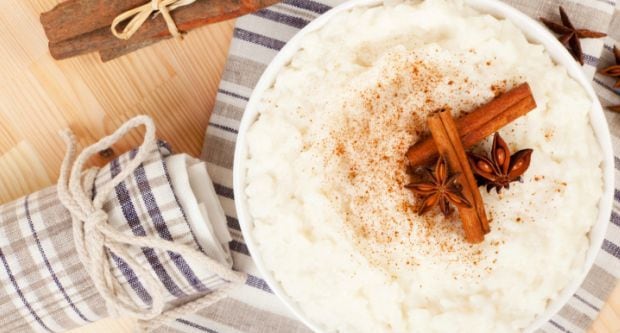 Ramadan 2020: Easy to make kheer recipe that you won't regret relishing on! | PC: iStock
Bursting with the fragrance of kewra, almonds and cardamoms, badam ka sharbat is a super nourishing drink that is perfect to accompany a heavy sehri platter in the morning. It would not only keep you hydrated but also help you stay energised till the time you feast on Iftar dishes.
Ramadan 2020: A super nourishing drink to start the day with. | PC: iStock
The best of our sehri recipes here would strike a perfect balance of healthy and tasty in your breakfast, so you can enjoy and observe the fasting period of Ramadan without compromising on your health. Let us know your favourite sehri recipe in the comment section below.
Happy Ramzan 2020!
About Aanchal MathurAanchal doesn't share food. A cake in her vicinity is sure to disappear in a record time of 10 seconds. Besides loading up on sugar, she loves bingeing on FRIENDS with a plate of momos. Most likely to find her soulmate on a food app.