Are you trying to lose weight? If yes, this article is for you! People, who are on a weight loss journey, often resort to various fad diets in a bid to lose weight fast. They not only make abrupt dietary changes but also start to deprive themselves of essential nutrients that are required by the body for proper functioning. On a weight loss journey, one should keep their daily nutritional requirements in check, starving may actually end doing more harm than good. In order to lose weight in an efficient and effective way, one can follow a few quick tips to accelerate the weight loss process, but make sure it has a trusted backing. There are many herbs and spices that may rev-up your metabolism naturally, and boost weight loss. Including them in your meals and drinks is one way to keep those extra kilos at bay.


This four-ingredient drink, which is prepared using apple cider vinegar, ginger, lemon and turmeric may just be the magic potion you were looking for all this while. According to Macrobiotic Nutritionist and Health Practitioner Shilpa Arora, "apple cider vinegar, lemon, ginger and turmeric are all power-packed with antioxidants that help heal the body."


(Also Read - Which Cooking Oil Is Best For Weight Loss?)
This four-ingredient drink is loaded with health benefiting properties. "Apple cider vinegar helps heal the gut microbiome, whereas ginger aids digestion that further leads to better absorption and utilisation of nutrients from food. Turmeric has anti-inflammatory and medicinal properties. Curcumin, which is the main active ingredient in turmeric, helps in balancing the blood sugar levels, which in turn prevents storage of fat in the adipose tissues," shares Shilpa Arora.


(Also Read: 5 High-Protein Paneer Recipes You Can Try For Breakfast)
Weight Loss Benefits Of The Drink
There are innumerable studies that have testified the weight-loss properties of these ingredients:
Apple Cider Vinegar: Made with two-step fermentation of apples, apple cider vinegar has become the new superfood in the world of health and fitness. Acetic acid happens to be the main active component of apple cider vinegar. According to a study published in Journal of Agricultural and Food, acetic acid prevented obesity in mice fed with high-fat diet.
Turmeric: A study in journal European Review for Medical and Pharmacological Sciences concluded that a bioavailable form of curcumin may help weight management
Honey: A 2010 study published in Journal of The American College of Nutrition showed that honey may activate hormones that suppress the appetite.
Ginger: The active compound gingerol present in ginger may prevent obesity and help digest food faster according to a report published in Journal Of The Science And Food Agriculture.
(Also Read - Weight Loss: Consume These 3 Drinks Just Before Bedtime To Lose Weight Fast!)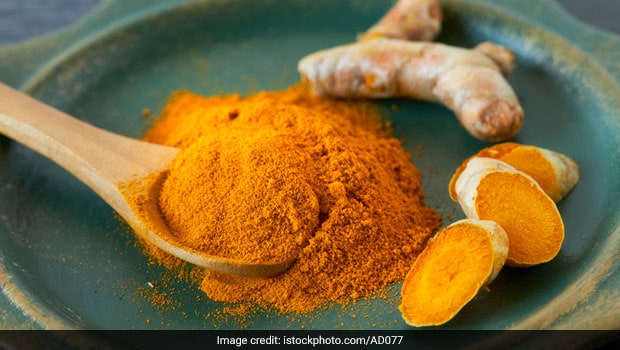 Curcumin in turmeric helps in balancing the blood sugar levels.


One of the first and foremost requirements of a smooth weight-loss journey is to improve the digestion process. Honey and ginger together are said to do wonders for the digestive system and also help in stimulating the body's metabolism. If you wish to make the most of this magical potion, then consume it first thing in the morning on an empty stomach. As per Macrobiotic Nutritionist Shilpa Arora, "The combination of these four ingredients helps in the cleansing process and acts as a detox drink as well. Other than this, it may also greatly help people with diabetes, high blood pressure and digestive health problems."


(Also Read -Weight Loss: Here's Why You Should Drink Fennel Seed (Saunf) Water For Weight Loss)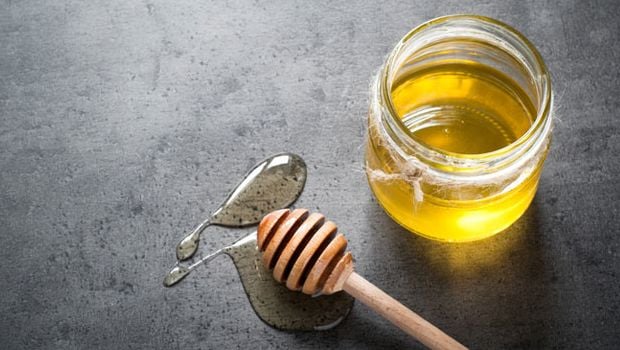 Weight loss: Honey and ginger together are said to do wonders for the digestive system.
Here's how you can make this four-ingredient drink:
Ingredients:
(Also Read: Raw Garlic And Honey For Weight Loss: Eat This Combination On Empty Stomach To Lose Weight Fast)


Method:


To start with, take a container and add water to it. Bring it to a boil. Once this is done, add in ginger and allow it to boil till it gives a nice aroma. Now, add honey, turmeric and apple cider vinegar to the water. Give the mixture a nice stir and it's done.


(Also Read - Almonds For Weight Loss: Load Up On These Nuts To Lose Weight)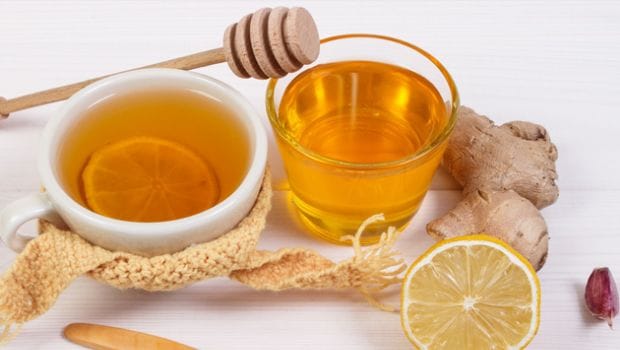 The combination of these four ingredients helps in the cleansing process and acts as a detox drink as well
Side-Effects Of Apple Cider Vinegar
Apple cider vinegar and ginger are strong in nature. It is advised to consume this drink after consulting a certified dietician/nutritionist. Excess of apple cider vinegar may lead to a burning sensation down your throat, erosion of tooth enamel and delayed stomach emptying. It may also cause gastric problems. Some studies have also found an association between over-consumption of apple cider vinegar and bone-loss, but if you consume it in moderation you may not have a reason to worry.
Tips To Safely Consume Apple Cider Vinegar
It is important to consume the superfood safely, else it may wreak havoc in your overall health. Try to minimise its exposure to teeth. Make sure you rinse your mouth well after consuming it. It is also a good idea to ask an expert the amount you can have daily, and stick to it.


So, give a boost to your weight loss journey with this easy-to-make four-ingredient drink and get going!




(This content including advice provides generic information only. It is in no way a substitute for qualified medical opinion. Always consult a specialist or your own doctor for more information. NDTV does not claim responsibility for this information.)
About Deeksha SarinAn eccentric foodie and a die-hard falooda lover, Deeksha loves riding scooty in search of good street food! A piping hot cup of adrak wali chai can make her day bright and shiny!