Well, here we are - smack in the middle of my least favourite month of the year. May, the month of water shortages and horrid heat-strokes; May, when the sun seems to be corkscrewing into your skull and brewing brain-macerating headaches. Clearly, May is not the month to be stewing over hot fires and perspiring into hot stews. Instead, I present to you my saviour of the season - the cold soup.You can make cold soups out of anything, but I find certain ingredients lend themselves more to summer than others. For instance, yoghurt, watermelon, cucumber, pumpkin and all gourds are considered to be cooling ingredients by Ayurveda. This makes sense because they all have high water content. Coriander, mint, fennel, dill and cumin are herbs that are said to have incredible cooling properties too, so use these whenever you can. Plus, soup on its own, because of its high water content is ultra-hydrating - very useful since perspiration wicks all the moisture from your body during the hot season. Pair these soups with a light salad or a wrap or grilled veggies - nothing very heavy, and you're all set for the summer.The internet is thick with recipes of traditional cold soups. For one, the famous gazpacho, a tomato soup from Spain that requires no cooking - Chef Vicky Ratnani offers a quick, delicious version here. The green pea soup by Chef Prem Kumar Pogakula takes a bit more time, but the effort is repaid in spades by the taste. Chef Edridge Vaz's Goan-inspired cashew, pineapple, sweet potato and urrak soup is a rather wondrous creation.
You can have these in a proper sit-down dinner with shining
cutlery
and beautiful, fresh bread, or you can pop them into your thermos and take them with you to the office for a quick, working lunch.
1. Cucumber Soup
Recipe by Meher Mirza
This is possibly the quickest of all soups we make at home, and along with my watermelon soup (below), it one of the coolest, most soothing summer dishes. For the recipe, click
here.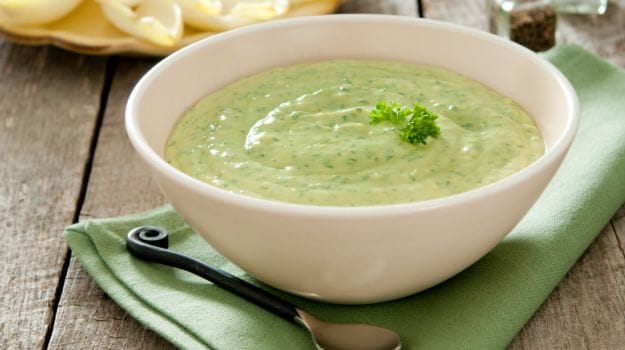 2. Chilled Melon Soup
Recipe by Chef Roopa Gulati
A chilled soup of melons, grape juice and lime that is best enjoyed with some cream on top. For the recipe, click here.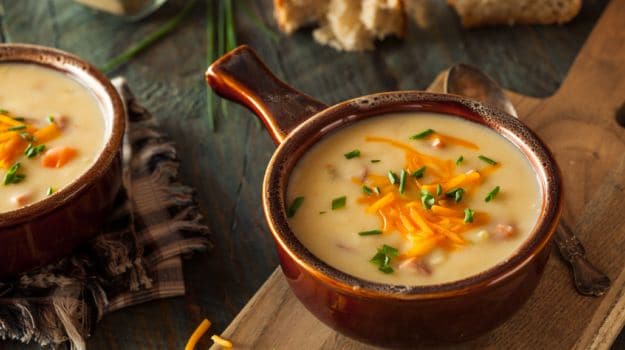 3. Pumpkin Soup
Recipe by Meher Mirza
If you have a slightly more experimental turn of mind, you may add a little chopped up basil before blending. I confess this was an experiment that grew out of the fact that we have three pots of basil growing on our balcony, but it was an experiment that turned out well. The basil will stain the soup dark green, and depending on how many leaves you put in, it may also overwhelm the flavour of the pumpkin, but it will be delicious and fresh (and healthy!). You may also just add chopped basil on top as a garnish.1/2 kg pumpkin
1 big onion
5-6 garlic cloves
3 big glasses water (or stock)Method:1. Chop the pumpkin into wedges. Roughly slice onions and garlic and sauté all three together for 5 minutes.2. Dump them in the pressure cooker with two glasses of water (or a vegetable or meat broth, whichever you prefer) and cook for about 10 minutes. Leave the pumpkin inside, after you turn off the flame - it will keep cooking, even as it cools. The pumpkin should be very soft by the time you take it out of the cooker. Let it all cool.3. Add water, depending on how thick you want the soup, and blend it in your mixer. Blend well - you don't want it to feel whiskery in your mouth.4. Season well, cool the soup and serve.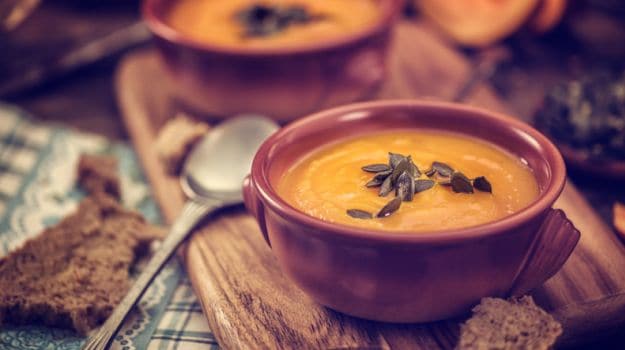 4. Vichyssoise
Recipe by Meher MirzaThe vichyssoise is another traditional cold soup that comes to us from France. I use a slightly bastardised version of the recipe from that grand French gastronomic tome, The Larousse Gastronomique. The original recipe calls for leeks, which I don't get, so I use spring onions, or any mild, white onion. Warning: this is no recipe for weight watchers!250 gm spring onion (white part only)
250 gm potatoes, peeled and cut into quarters
1/4 cup butter
7 cups water
Bouquet garni (I use sprigs of fresh thyme, bay leaves and parsley, all tied together with a piece of string)
200 ml crème fraiche, sour cream or heavy cream
Method:1. Slice the leeks, and soften them in the butter in a covered saucepan. Don't let them brown!2. Add the potatoes, water, season and stir. Add in the bouquet garni (the string will help you to fish it out easily, later) and bring to the boil. Cook for about 30 minutes.3. Puree the mixture in a blender, then return to the pan. Add in the cream and return to the boil, stirring frequently. Allow the soup to chill for at least hour. Serve sprinkled with chopped chives. 5. Cashew, Pineapple, Sweet Potato and Urrak Soup
Recipe by Chef Edridge Vaz, Sous Chef, Park Hyatt GoaThis cold soup brings together some of Goa's favourite ingredients including the omnipresent cashew and is perfect for a hot summer's afternoon. For the recipe, click here.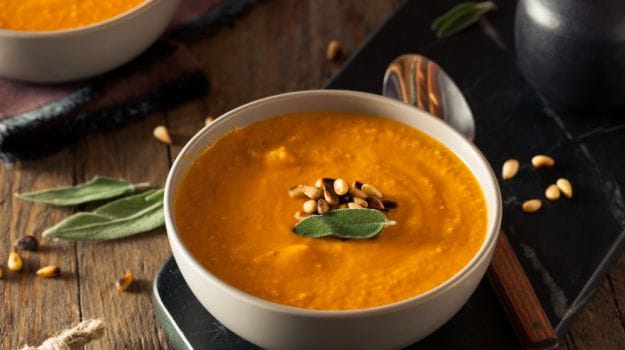 6. Gazpacho
Recipe by Chef Vicky RatnaniChopped vegetables blended with red wine vinegar, parsley, bread and tomato juice, and served in martini glasses. Cheers! For the recipe, click here.7. Spicy Watermelon Soup
Recipe by Meher MirzaA fruit soup! And what is more summery than a crisp, chilled watermelon? This is a fairly easy recipe but for the laborious deseeding of the watermelon. For the recipe, click here.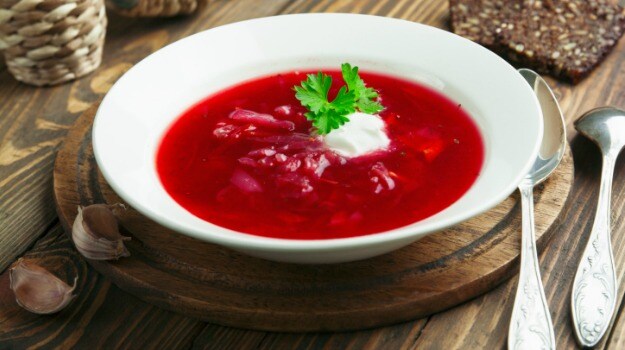 8. Cold Cream of Green Pea Soup
Recipe by Chef Prem Kumar PogakulaAn easy to make pea soup with the goodness of yogurt to cool you down. For the recipe, click here.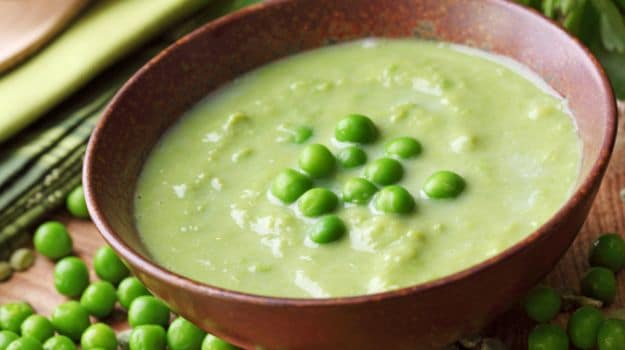 About the author: Meher Mirza is an independent writer and editor, with a focus on food and travel. Formerly with BBC Good Food India, she loves anime, animals and artsy things but also comics, technology and death metal.Disclaimer: The opinions expressed within this article are the personal opinions of the author. NDTV is not responsible for the accuracy, completeness, suitability, or validity of any information on this article. All information is provided on an as-is basis. The information, facts or opinions appearing in the article do not reflect the views of NDTV and NDTV does not assume any responsibility or liability for the same.