"Clean Eating"- this innocuous term is often the butt of jokes, but there's much more to the concept than being passed off as a
diet fad
. It holds the potential to transform your lifestyle and make long-lasting health impacts, besides being sustainable in nature. Clean Eating values eating
wholesome
, healthy and unprocessed foods, which are good for health as well as the environment. The truth is that there are many of us who pay no attention to the different kinds of food we bring home. We tear open the pack and put the food straight into our mouth without even reading the labels. Even in the case of
fruits
and vegetables, there's hardly any concern about where the produce came from or how were they grown.
We are living in the chemical age, there's no denying the fact. There are all sorts of chemicals in our food without us even having the slightest clue of it. Most of them are harmful, being carcinogenic in nature or causing all sorts of allergies and infections. From lead being found in noodles and potassium bromate in breads to arsenic in rice, there are many reasons to worry about. This is why Clean Eating becomes even more important now than ever before for the sake of our health.
The food that we eat should be as close to their natural form as possible, with minimal refinement, handling, or production. Extensive research has shown that diets heavy on freshly-produced fruits and vegetables can prevent certain life-threatening diseases, and is great for the skin and hair too. So to start, there's nothing better than growing your own vegetables at home, and no, it's not an impossible task.(Also read: Hooked on Greens: 10 Veggies That You Can Grow at Home)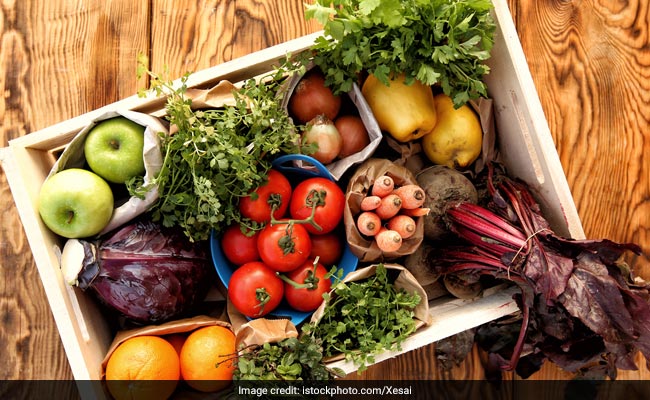 How to Start Eating Clean
In a recent event held at The Imperial, New Delhi on the occasion of World Environment Day 2017, the panel of experts threw light on the importance of 'slow food', and how one can make a healthy start by consuming home-grown vegetables straight from one's kitchen garden. There are a number of veggies that can be easily grown.
Shabnam Kapur, co-founder of Khetify, a platform that provides smart urban farming solutions, said, "Growing a kitchen garden for beginners should include a lot of green-leafy vegetables, tomatoes, brinjals, gourds, cucumber and even chillies. Garden vegetables are always fresh and can be easily harvested and added to salads, or even on the top of your breakfast omelette!"
Sangeeta Khanna, a renowned food expert and author of the blog Banaras Ka Khana, shared her experiences of growing her own veggies. "Your backyard, balcony or even the kitchen window sill can be transformed into a little garden. Think local, and pick veggies that are not just easy to grow but sustainable too, depending on your surroundings. You needn't opt for cherry tomatoes or lettuce which require a lot of water for growing them, instead pick local tomatoes, tamarind leaves, drumsticks, etc that can be cooked in delicious ways."Chef Alok Verma, Executive Sous Chef at The Imperial, New Delhi says, "Switching to more grains and limiting your sugar and sodium intake are among the simplest steps one can follow for clean eating."
Clean Eating isn't just about temporarily tweaking one's food habits - it's more of a long-term switch. But don't worry- it's for the best!
(Also read: Keep Cool Naturally: 10 Seasonal Foods That are Super Hydrating)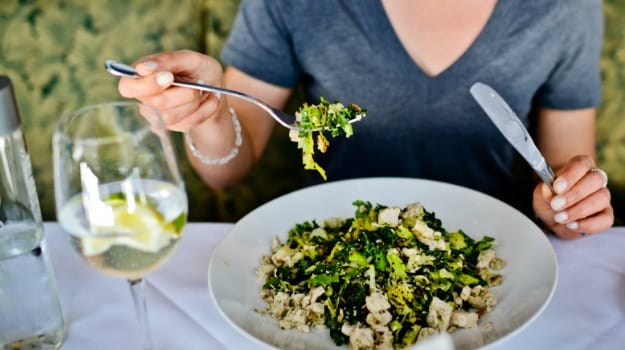 Here are some of the easy ways to make this switch to -
Step 1: Eat Clean
Think about what's on your plate and where it's from. Try and avoid processed foods which pile on unnecessary calories and are considered harmful for the body. Some unprocessed or minimally processed foods include- fresh fruits, vegetables, dried legumes, whole wheat, nuts, eggs, popcorn, quinoa, brown rice, and unprocessed meat. Clean, fresh, organic foods without any additives or chemicals are a great idea! However, make sure your portions stay in control and you don't eat anything in excess.
Step 2: Shop Clean
As already elaborated, minimally processed foods with few ingredients on the label are ideal. The perimeter of the grocery store is an ideal place to start- the aisle often stocks some of the freshest, most wholesome foods. Fruits, vegetables, dairy, beans, legumes and whole-grain food items that don't say "non-fat" or "low-calorie". Avoid buying foods which evidently have artificial coloring and added flavours, as they would not be in their natural state.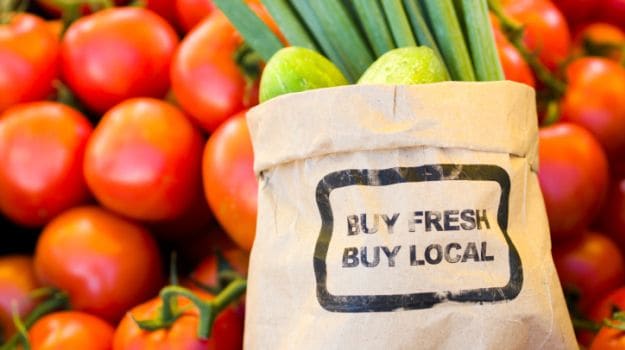 Step 3: Cook Clean
Try and cook by adding minimum additives, so that the food's taste is preserved and nutritional value is retained. Avoid using high-fat cooking methods like deep-frying. Stir-frying and steaming are ideal ways as they preserve the nutrients of the wholesome foods and retain its integrity. Try and consume an increasing amount of plant matter in your diet, for there is simply nothing healthier than consuming fruits and vegetables.
Step 4: Keep Clean
Using your food scraps and wastes is so important to retain the green element in your kitchen. Don't just throw away the food by-products that you encounter in your daily cooking ritual. Think of new and innovative uses for it in other things that you cook. Stale bread can be ground to make breadcrumbs, or the famous dessert Shahi Tukda, or even crotons for soup! Tea leaves that have been strained once make an excellent natural manure. Prioritise your foods at home, and try to find ways in which you can preserve the foods that you use all year round, in small batches.Chef Alok Verma further elaborates, "Try to get maximum yield out of any vegetable or fruit. If the peel is edible, try to make chutneys or pickles out of it."
Step 5: Grow Clean
This is the easiest and the most efficient way to switch to clean eating- grow your own clean garden produce all by yourself. Kitchen gardens efficiently utilise space that is lying waste or useless. What's more- growing your own vegetables is easier on the pocket as you can save your precious grocery money. Freshly grown vegetables and fruits within your kitchen garden are not just healthier, but also sweeter and juicier in taste. It is better to plant in a sunny location, with at least 6 hours of direct sunshine. Make sure your plants get ample nutrients, plenty of water, and abundance of space.
Shabnam Kapur elaborates, "Gardening for beginners is pretty simple, but requires a good soil with the right proportion of nutrients in it. Good drainage is also very important- make sure you don't over-water or under-water your plants."Chef Alok Verma explains, "Vegetables such as spinach, squash varieties and tomatoes can be grown easily. Fruits such as strawberries, guava, etc can also be cultivated."
Some beginner-friendly vegetables you can grow in your kitchen garden include-
Cabbage, Spinach, Rocket, Laal Saag, and other leafy greens, all of which should usually be grown around September as they are consumed in the winters. They are the easiest to grow and harvest, especially for beginners. They have a considerable yield and can be used in salads.(Also read: How to Grow Okra At Home)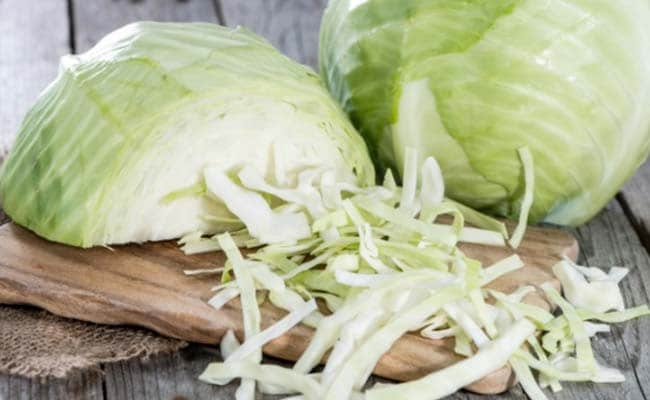 Tomatoes should be planted ideally post-July or before March. They are a must have for all kitchen gardens, but care should be taken not to plant them in peak summers.
Gourds such as Bitter gourd, Bottle gourd, Apple gourd, and Long Gourd are summer essentials.
Radish can be grown, both in summers and fall, but growth would be suspended in the warmer months. These root vegetables yield several crops each season.
Beetroot grows very quickly and has many varieties in colour and size.
Trees, such as Moringa and Tamarind. Moringa trees leaves have high calcium content, and even its flowers are edible. Tamarind leaves are slightly sour in taste, so add them to your salad. What's more- they can be grown throughout the year.
Bokchoy, which is an essential leaf for stir fries and Chinese cooking.
Other vegetables that can be grown include Brinjal, Cucumber, Carrots, Zucchinis, Peppers and Chillies.