You'll have to agree that there's nothing like a big fat home-style
breakfast
. Whether it's a nice sit-down meal, on-the-go grub,
eggs-for-sure
, to toast or not to
toast
- we cook up our very own breakfast norms. As you walk across geographical boundaries, the breakfast table has something new to offer. Breakfast is, undoubtedly, the star meal of the day and often the forgotten one too. Salivate over these traditional morning meals from around the world.
Full English Breakfast
An old school fry-up complete with
bacon
,
sausages
,
baked beans
, buttered toasts, tomatoes and fried mushrooms!
Italian Mama Mia
A steaming cuppa caffè e latte or cappuccino says it all. Bread rolls, biscotti, pastries and fresh fruits also adorn the breakfast table. Cappuccino e Cornetto is a typical café breakfast - a sweet croissant dipped in
coffee
is the norm. Elegant enough!
(How to make the perfect cup of cappuccino)
Macho Australian
Every Australian can vouch for the epic taste of
vegemite
. What's not to love about it? This dark brown sandwich spread can turn around any meal.
Image via Imgur
Good Ol' Americano
Fluffy blueberry
pancakes
dressed with maple syrup and bacon rashers on the side are all the rage.
(Recipe: Blueberry Pancakes)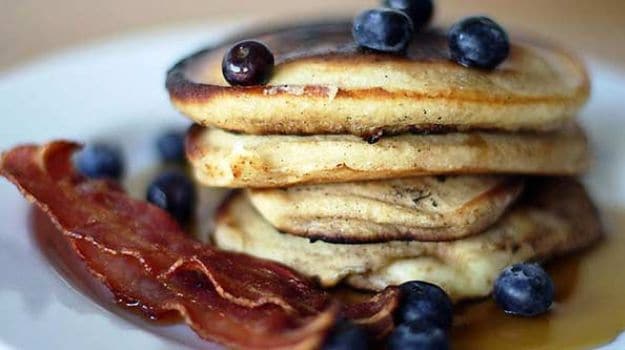 Image via Imgur
A La French
French chefs are croissant connoisseurs. Buttered,
chocolate
or jam filled, cinnamon-scented,
cheesy
, studded with nuts and many more. Mmm...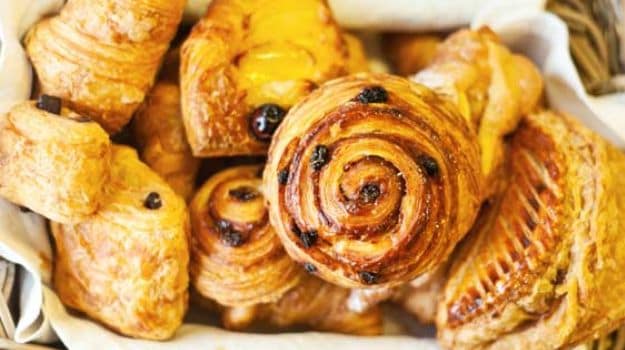 Japanese Samurai
The traditional
Japanese
breakfast platter speaks of their love for precision. A well-rounded spread with steamed
rice
, miso soup, pickles (tsukemono and umeboshi), raw egg poured over rice, sheets of dried seaweed called nori, grilled fish and not to miss the Japanese green tea.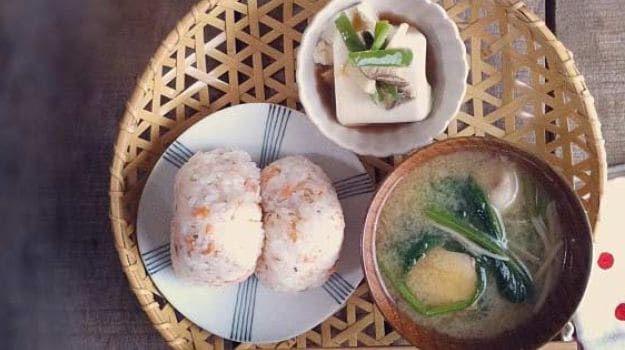 Image via Pinterest/Vingle
German All the Way
!
A legendary variety of local cheese,
cold cuts
like
ham
and salami, eggs, jams or marmalade and bread - that's a German breakfast buffet for you. For all those committed carnivores, the Bratwurst sausages made with veal,
pork
or beef come close to heaven.
(Recipe Chicken Schnitzel with Chilli Mayonnaise)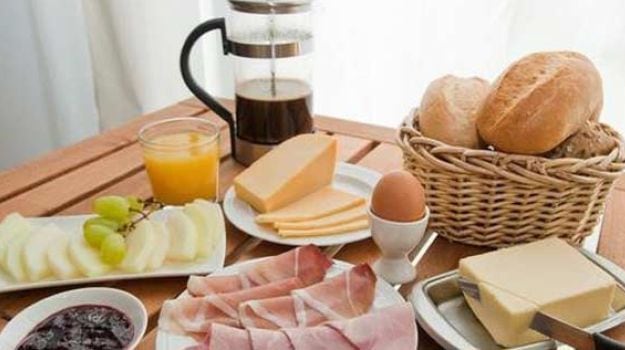 Image via Pinterest/Meredith-Gerard
Israel - A Princely Affaire
With an Israeli breakfast you'll discover variety like never before. Surprisingly simple flavours come together to make a lavish meal that can last you the whole day. Mediterranean dips, Israeli vegetable salad, labane (yogurt cheese) and of course shakshuka highlight the menu. Shakshuka is a delicate dish of eggs poached in a fierce tomato sauce, served with rustic breads to mop up the flavours.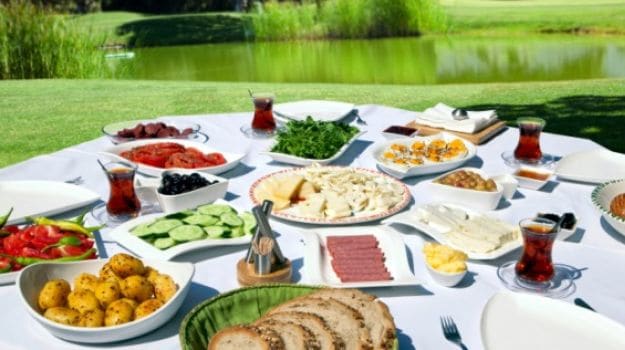 The Legendary Parsi Meal
Parsis will tell you - 'When in doubt, break an egg'. Eggs (edu) have garnered quite a reputation as a preferred breakfast ingredient with classic recipes like akuri (spicy scrambled eggs) and Sali par eedu (Half-fry with
potato
straws) that render the old-world charm. A hot
cup of tea
with brun maska (buttered buns) is some of the simplest pleasures in life.
(Recipe: Akuri)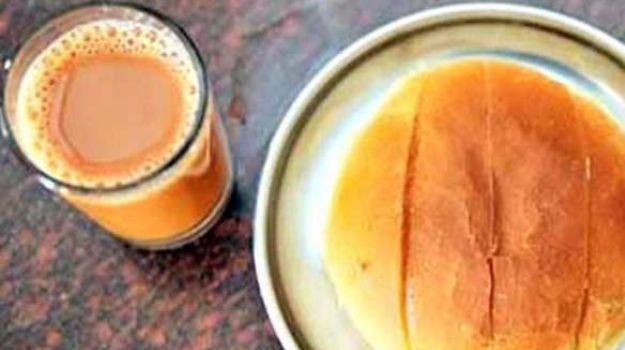 Image via Pinterest/ParsiKhabar
Breakfast Bliss in Brazil
Morning larks in Brazil whip up a simple spread with meats especially ham, cheese, jams, buns,
grilled sandwiches
and
cakes
.
(Recipe: Pineapple, Cheese and Ham Salad)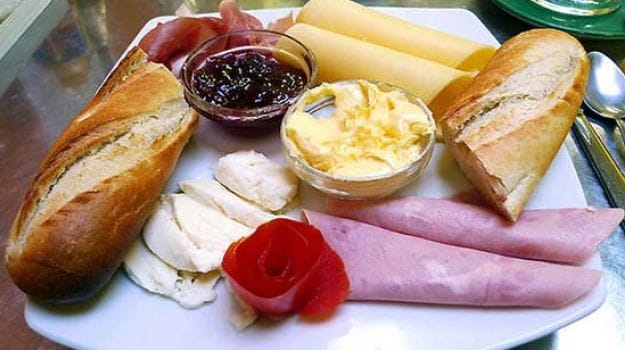 Image via Imgur
Hola Mexico!
A Mexican meal will change the way you look at breakfast. Breakfast tacos with scrambled eggs,
nachos
& refried beans, ranch-style fried eggs, braised meats, Mexican sausages, Chilaquiles (fried tortilla strips smothered in sauce), salsas - can you have a better start to the day?
(Recipe: Do-it-Yourself Tacos)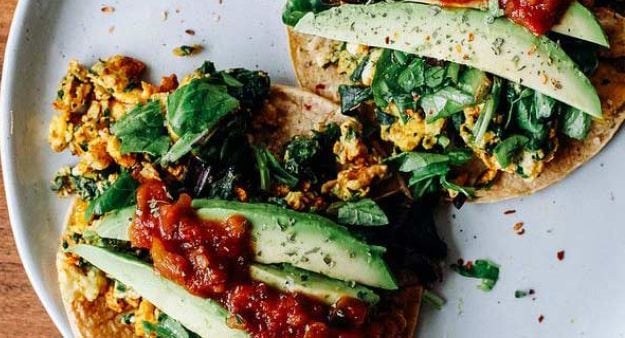 Image via Pinterest/Flickr
Yalla! Egypt
The glory of an eclectic Egyptian breakfast will compel you to rise and shine. Ful medames is the quintessential morning meal in Egypt and Sudan which is made with mashed fava
beans
,
chickpeas
, garlic, coriander and lime. The lively breakfast bowl is rounded out with
boiled eggs
, fresh veggies and tahini sauce.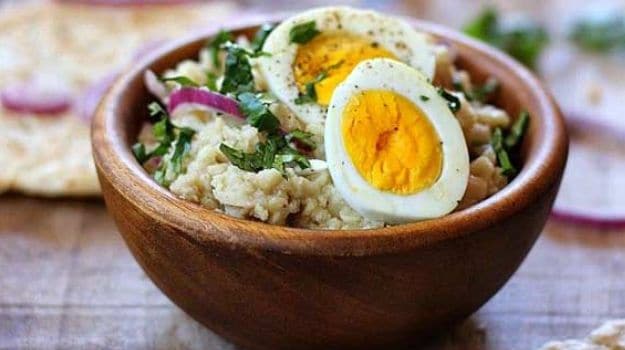 Image via Pinterest/Cocino De Babel

What gives a perfect start to your day? Tell us.