Chinese Recipes- In a country where the traditional way to greet someone translates to 'have you eaten yet?' (ni chile ma), be rest assured, the food will be extraordinary. China has the most popular culinary heritage in the world. The history of their cuisine dates back to about 1000 years with varied cooking styles, techniques and ingredients that have evolved over time.


A typical Chinese meal will have two things - a carbohydrate or starch like noodles, rice or buns, and accompanying stir fries or dishes of veggies, fish and meat. They use a lot of fresh vegetables like mushroom, water chestnuts, bamboo and even tofu. In North China, wheat-based accompaniments like noodles and steamed buns dominate the table, in contrast to South China where rice is a favourite. The short-grain sticky rice, grown throughout Southern China, is absolutely irresistible.


Each dish focuses on creating a balance between three aspects - appearance, aroma, and taste. They pay a lot of attention to the aesthetic appearance of the food with diversified colours. Sauces and seasonings like fish sauce, five spice powder, oyster sauce, soy sauce, vinegar, root garlic, fresh ginger and others are used generously to offer a complex play of flavour and aroma.
Much like Japanese cuisine, Chinese dishes are rich in umami which is described as a 'pleasant savory taste'. The umami taste is common to many ingredients used in their cuisine like Chinese cabbage, spinach, celery, green tea or fermented products like soy sauce and pastes.


Chinese food and the way it is prepared is influenced by the two major philosophies - Confucianism and Taoism. One of the standards set by Confucius was that food must be cut into small bite- size pieces before being served. Those who follow Taoism focus more on food that promote health and longevity and those that have healing powers.


The 8 Culinary Traditions of China
Chinese cuisine is as diverse as their culture where every region writes up a new menu. Cooking styles, ingredients, flavours - all differ from region to region. The most prominent regional cuisines in China are Anhui, Cantonese, Fujian, Hunan, Jiangsu, Shandong, Szechuan, and Zhejiang.

Cantonese cuisine is famous all over the world for its distinctive style. Most dishes are steamed and stir-frying which makes it healthy and non-greasy. Here the dishes are tender, slightly sweet and with a mellow fragrance.

Shandong cuisine originated in East China and mostly features seafood as it is a coastal province. You'll find scallops, prawns, clams, sea cucumbers and just about everything on the menu. They heavily rely on salty flavours.


Zhejiang cuisine also thrives on seafood, but focuses more on soft, fresh flavours. Their food is known to have a delicate appearance. They are also fond of using bamboo shoots. This province is famous as the 'land of milk and honey'.


Similarly, the dishes from Jiangsu region are known for their soft texture. Back in the day, it was a prominent part of ancient China's royal cuisine. Their dishes offer a balance of sweet and salty tastes.


Szechuan cuisine stands out due to the bold, pungent and spicy flavours. The use of Sichuan peppercorn is what makes it unique. This one is for those of you who love the sting.


Anhui cuisine uses a wide variety of herbs and vegetables, especially, fresh bamboo and mushrooms. It also use a lot of wild herbs to enhance the flavour and aroma.


Fujian cuisine is often served in a broth or soup using cooking styles like braising, stewing, steaming and boiling. The most notable features of this cuisine are - the use of fresh ingredients from the mountains and sea, soup making and a a lot of focus on seasonings.


Hunan cuisine is well known for its hot spicy flavor, fresh aroma and deep color. This province is popularly known as the 'land of fish and rice'. It is renowned for its stews, but their cuisine also features a lot of braised and baked dishes.
Eat it Right!
Chinese food is meant to be eaten with chopsticks and you'll find this practice fairly common in all Chinese households. Many, many years ago the use of fork and knife was believed to stand for violence versus chopsticks which represented gentleness and compassion.


(Also Read:Foods That Bring Good Luck: Interesting Chinese Food Traditions)
Indianization of the Chinese Cuisine
Indian Chinese cuisine is known to have started its journey in Kolkata where a small Chinese community has lived for over a century and has made its way into everyone's heart. It is an adaptation of the Chinese sauces, seasoning and certain cooking techniques like steaming and stir-frying. A lot of street food vendors and restaurants serve what is known as the Hakka cuisine with prominent dishes like Manchurian, American Chop Suey, Sweet and Sour, Chow Mein and others. These have similar textures but different flavours due to the use of certain Indian ingredients.
To Celebrate A Cuisine That Is So Rich, We Bring You The 19 Most Authentic Chinese Recipes:
One of the most loves street food from the north east, widely popular across northern India now comes to your kitchen! Small bite-sized rounds stuffed with veggies or meat. Dimsums are perfect steamed snack to delight those evening cravings.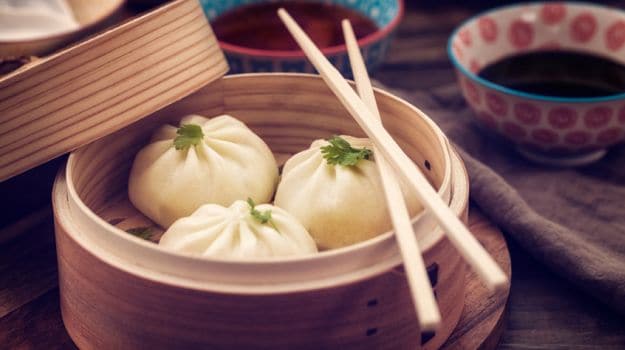 Chinese Recipes: An assortment of dumplings made with chicken and prawns. Image credits: iStock
Isn't it great to warm up with a piping hot bowl of soup during the winters? Here is a soup with a spicy and sour broth. It is made with the goodness of mushrooms, cabbage, carrot and a spicy twist of red peppers or white pepper and sour with vinegar.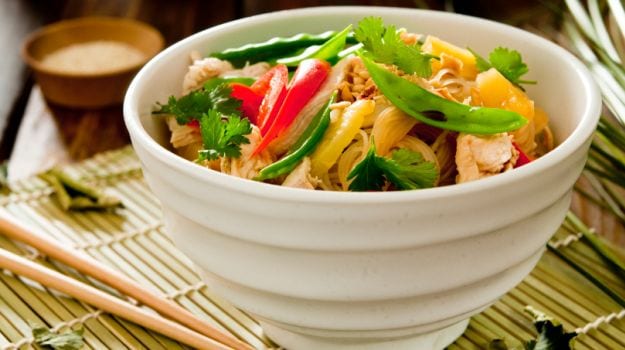 Chinese Recipes: A piping hot bowl of hot and sour soup on a wintery evening is all you need. Image credits: iStock
One of the staples in every home, noodles are not just a kid's favourite snack to binge on but are also equally loved by adults. Here is a noodles recipe that is super quick and easy to prepare at home. Just bung in all your favourite veggies and create a masterpiece of your own.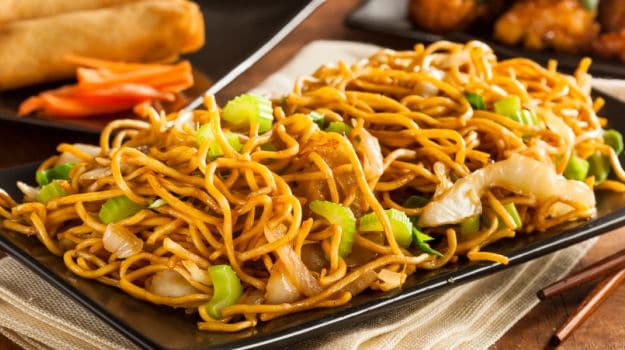 Chinese Recipes: Noodles tossed with veggies, lemon juice, peanuts and seasoned to perfection. Image credits: iStock
A fiery delight straight from the Sichuan region. It is loaded with pungent spices like brown pepper. red chillies, ginger, green chillies and white pepper.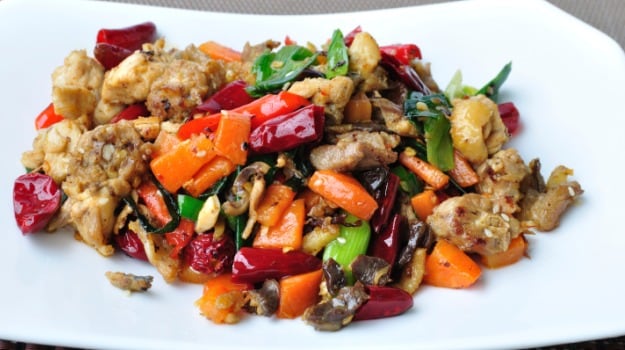 Chinese Recipes: Fried chicken cooked with brown, green & white peppercorns and oriental spices. Image credits: iStock
A crisp appetizer where shredded veggies are encased in thin sheets and then fried golden. Little munchies to prepare at home for a high tea menu or just a party starter, serve with a tangy dip.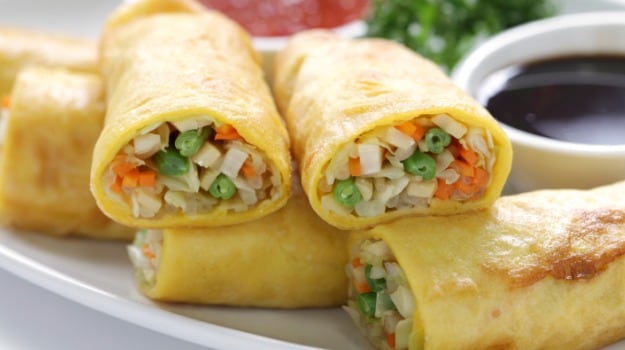 Chinese Recipes: Infused with a range of flavors, crisp vegetarian spring rolls with cheese, bell peppers and sun dried tomatoes. Image credits: iStock
A simple stir-fry with tofu and oriental sauces. Sti fried togu with rice is a great main course dish to prepare at home laced with flavourful spices and sauces. Serve with some fried rice to make a wholesome meal.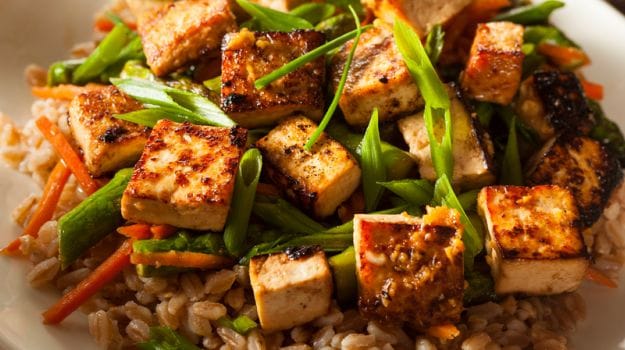 Chinese Recipes: An easy,vegetarian, Chinese style recipe laden with spices. Image credits: iStock
A healthy frice recipe packed with the goodness of mushrooms and water chestnuts that are often used in Chinese meals. Here is a delicious fried rice recipe dish that is fast, filling and flavourful. You can serve with a gravy dish of hot garlic sauce.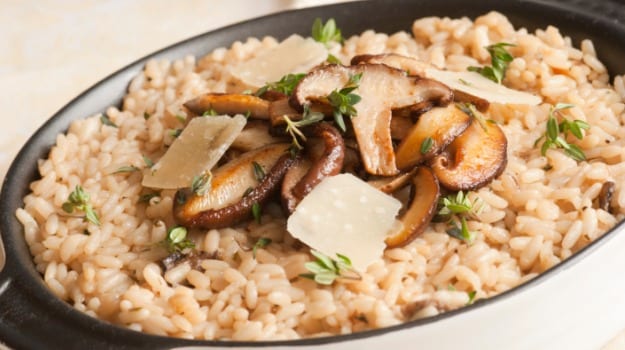 Chinese Recipes: A light and yummy Chinese recipe for your next meal! Image credits: iStock
Stir-fried mushrooms with minced chicken, water chestnut and radish along with a host of veggies and sauces like date puree, fish sauce and the Chinese classic soya sauce. This earthy recipe is perfect for a holiday feast.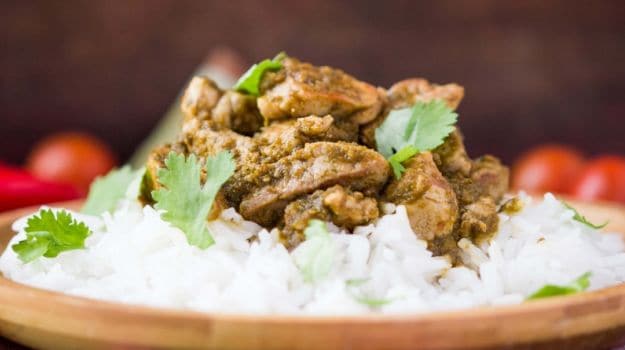 Chinese Recipes: Served on a bed of lettuce, this dish of chicken and chestnuts is a delight to relish. Image credits: iStock
The quintessential Indo-Chinese snack! Honey chilli potato is what you'll find at every Chinese van in and around north India. It has the perfect balance of sweet and spicy with sliced potatoes tossed with a host of sauces and spices.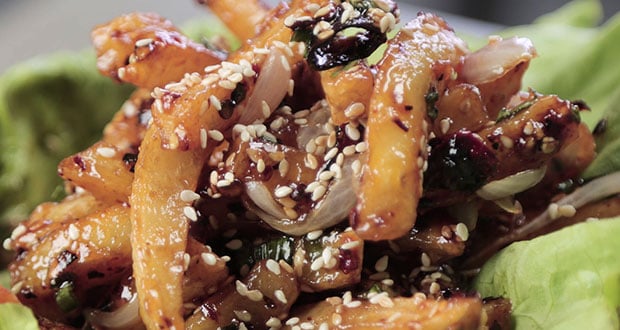 Chinese Recipes: An amazing starter recipe, honey chilli potato can be added to any party menu.

Photo Credit: NDTV Beeps
A colourful melange of veggies like chestnuts, mushrooms, Chinese cabbage - all tossed in honey and black bean sauce.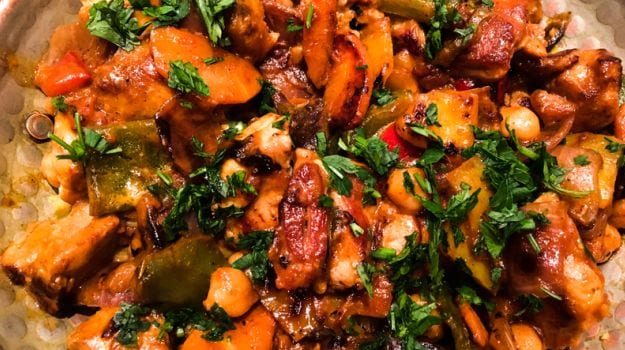 Chinese Recipes: Healthy veggies tossed in with chestnuts, shitake mushrooms, seasoning and dressing. Image credits: iStock
With an addition of fiery peri peri sauce, chicken satay is a mouth-watering starter recipe to prepare at home. Boneless chicken chunks marinated in a pool of spices and grilled to perfection.
Chinese Chicken Recipes:The succulent chicken pieces slathered in spices and grilled to perfection would tingle everyone's taste buds. Image credits: iStock
Packed with bokchoy, mushrooms, spring onion and chicken, this heart-warming soup recipe is perfect for a chilly winter evening.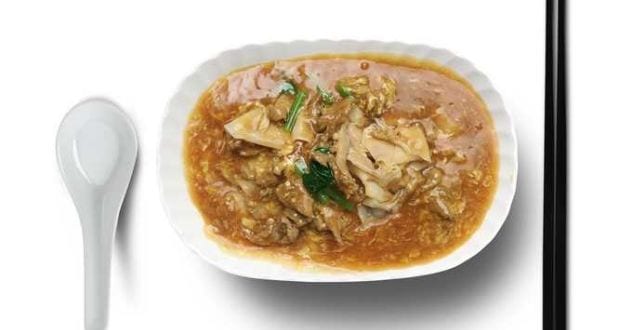 Chinese Recipe: A hearty mix of chicken and vegetables chopped into small pieces in piping hot chicken stock. Image credits: iStock
A kid's favourite, veg hakka noodles is a great way to shove all the veggies down to your kid's plate. Just toss up all your favourite veggies like capsicum, carrot, spring onions and cabbage in a tangy mix of sauces and you'll have a clear winner at the table!
Chinese Recipes: A delicious Chinese recipe to prepare for a fun dinner for kids.
An excellent way to use leftover rice, veg fried rice is a delicious recipe with the goodness of veggies like carrot, cabbage, beans along with baby corn, soy sauce, chillies and garlic. Perfect lunch or dinner option.
Chinese Recipes: Easy, quick and delicious fried rice recipe that kids and adults would love alike.
Chicken chunks tossed with a host of sauces, garlic soya chicken is a delicious melange of herbs and spices that can give a complete spin to your regular meal.
A mix of hot and spicy flavours, vegetable manchow soup is packed with ginger, garlic,chillies, beans and the goodness of carrots, mushrooms and capsicums. Prepare this as a comfort dish on a chilly winter evening.


Manchurians made of mushrooms are bathed in the classic hot and spicy Indo-Chinese flavours. So, if you are a fan of mushrooms, then this should definitely be a part of your recipe book.


This summer special recipe can truly prove to be a game-changer of sorts, especially on days when you want something quick and impressive. It is easy to cook, and its texture is palatable to almost all meat-eaters.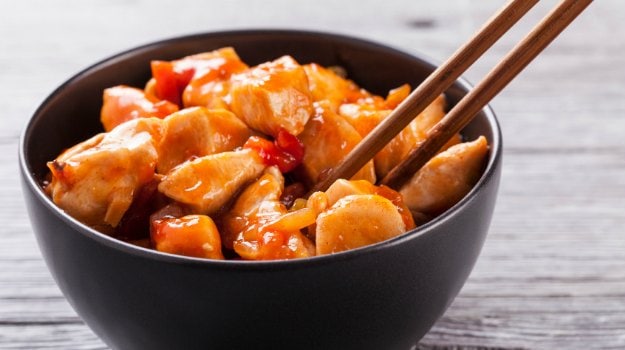 This delicious chicken recipe can be enjoyed as a snack and as the main course, depending on your preferences. The preparation for this dish is very similar to that of chilli chicken.


Prepare these Chinese recipes at home and let us know your favourite one in the comments section below.