All pumped up for an exciting workout or coming after one strenuous routine and thinking your job is done? Think again. To tone up and get fit, workout and diet need to go hand in hand. And by diet we do not only mean your breakfast, lunch and dinner. If you are intensively into working out, you got to monitor your snacking habits too. Experts in fact take snacking very seriously and advice against neglecting both your pre and post workout snacks.

Pre Workout Snacks

Before you head out for your training, it is essential to fuel up on adequate energy to activate your body. Bangalore-based nutritionist Dr. Anju Sood stresses highly on the importance of eating before working out. "Whatever you eat, be it a banana or toast, it will act as a stimulator. It will improve your efficiency and mobilise the fat."

Working out on an empty stomach is also risky as it can lower your blood sugar levels, which can make you dizzy as you workout. Now you don't want to pass out midway through the drill, do you?
Weight Management Expert, Dr. Gargi Sharma brings out another factor which should impel you to take that pre workout snack and hydrate yourself before hitting the gym. She says, "the process of digestion causes the body's temperature to increase leading to greater use of nutrients while exercising. Working out on an empty stomach can cause unwanted protein loss. Eating adequate food and drinking fluids before working out are very important as they will help to maintain the blood glucose levels."


Time is another factor one should keep in mind before grabbing the snack. Ideally one should keep a window of at least two hours between the snack and working out, advises Dr. Gargi.
Here are five pre workout snacks you can try -

1. Banana and almond Porridge
Recipe by Chef Priyam Kumar

According to Dr. Gargi, bananas contain simple and easily digestible carbs and high content of potassium, and is considered as an ideal pre workout snack to kick-start the drill. Oats, on the other hand, checks the cravings and helps release the energy slowly. Good news is that this recipe is loaded with both!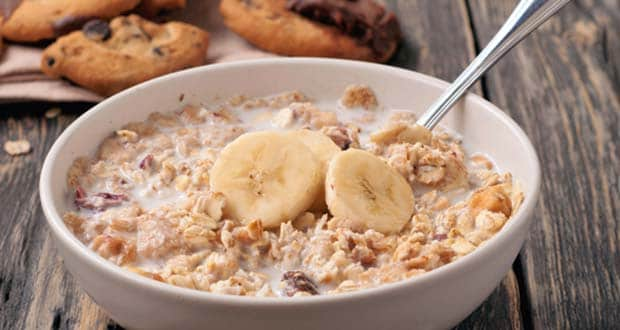 2. Banana and Honey Smoothie
Recipe by Aditya Bal

Chief Nutritionist Dr. Rupali Datta gives us another reason to love bananas, "If you are into exercising, it is best to have a banana. It manages to infuse the required amount of energy and also works as an electrolyte." And this thick slushie delight with goodness of bananas and honey will not disappoint.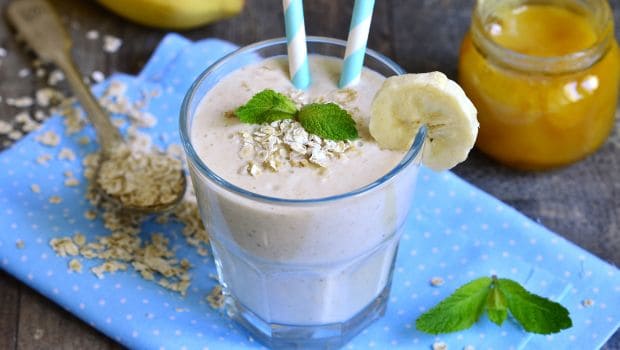 3. Beetroot Juice
Recipe by BodyPower

Already having gained recognition in the sports world for its nutritional benefits, beetroot juice has secured a firm place as the ultimate workout drink. Try this recipe loaded with goodness of beetroot, ginger and lime and roar your way to fitness.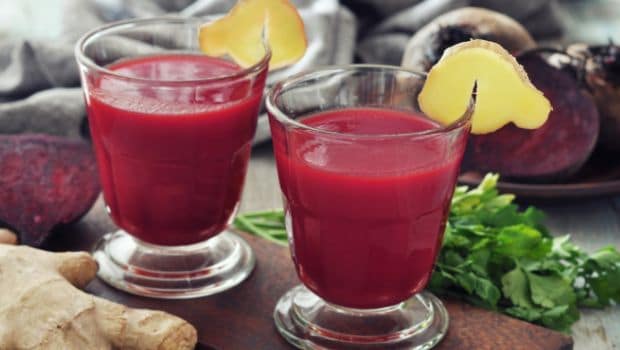 4. Baked Eggs with Beans
Recipe by Aditya Bal

There is a reason why eggs are considered the most ideal breakfast. Loaded in proteins, eggs are all you need for fueling up. Team them some beans, and you have your own protein platter right in front of you.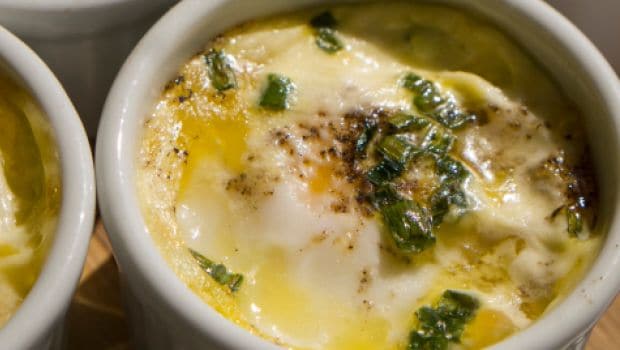 5. Apple and Walnut Salad (My Yellow Table)
Recipe by Kunal Kapur

"Nuts and seeds are great sources of energy and make for perfect heart healthy snacks," says Dr. Gargi. Team some energy rich walnuts with apples, and munch on the goodness.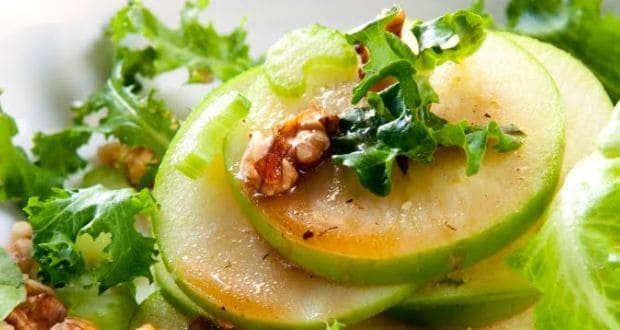 Post Workout Snacks
Had a fulfilling session? Can't wait to dig into some food and put those voracious hunger pangs to rest? Be conscious is all we want to say. If you dig in
high sodium
and sugar foods, you are back to square one. Yet, to refrain from eating altogether, in the fear of
gaining fat
doesn't make sense either. Dr. Anju Sood stresses the importance of 'recovery food' as soon as possible. Your body tends to lose out on a lot of energy after a strenuous workout, which needs to be made up for. She further stresses on having a
protein-rich meal
within half an hour of the workout and avoiding carbs if one wants to tone up.
Dr. Shalini Manglani, a nutritionist from Bengaluru, says, "one can have from seven to 15 grams of protein in their meal post the workout." However, it further depends upon the person's weight and height and for how long they workout."
Dr. Anju Sood adds, "One can also have a peanut butter sandwich or a glass of soy milk, cubes of paneer, a portion of sprouts or Besan Chila which are great sources of protein."
Here are five post work out snacks you can give a shot -


1. Soy, Custard Apple and Peach Milkshake
Recipe By Vicky Ratnani

Load up on the Soy protein, of this amazing milkshake loaded with goodness of custard apple, peach and mint.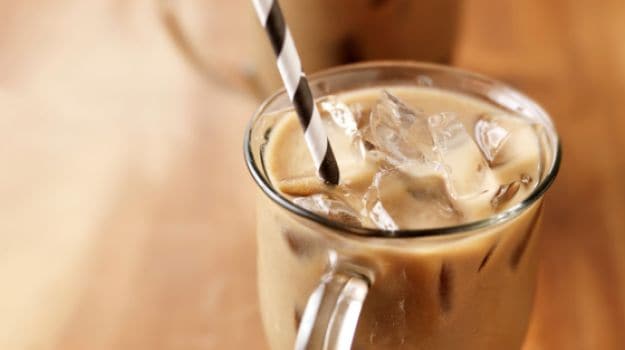 2. Moong Dal Chila
Recipe by Rekha Kakkar
Packed with proteins and low in calories,
chila
is one of India's favourite traditional breakfast options. Spruce it up with the exciting toppings of tofu and
mushrooms
and dig in the world of health and fitness without compromising on taste.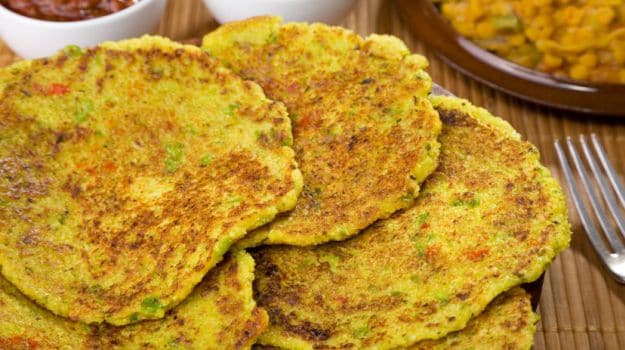 3. Quinoa Pancakes
Recipe by Meher Mirza

Quinoa is another recommended post work out snack option for its high protein content. Try these easy to make pancakes topped with fresh fruits, and calm your roaring hunger pangs.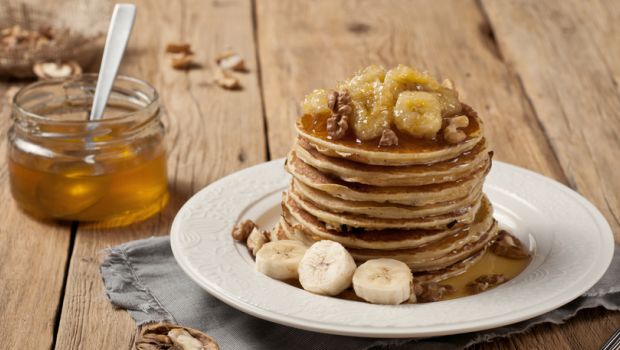 4. Asian Sesame Chicken Salad
Recipe by Chef Ritu Dalmia

Chicken breasts teamed with goodness of greens, asparagus and sesame seeds, it doesn't get more healthy and yummy than that.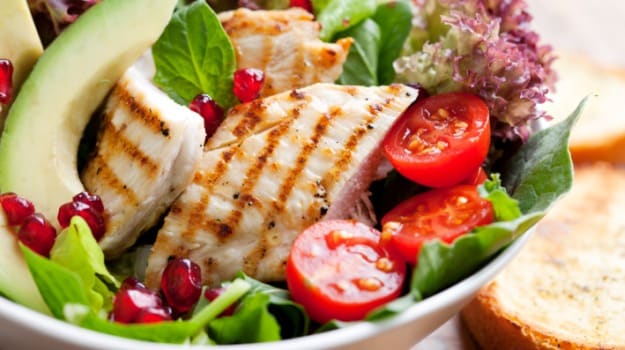 5. Avocado Lassi
Recipe by Kunal Kapur (My Yellow Table)
According to Dr. Gargi,
avocados
make for a great post workout treat as they provide
Vitamin B
, which aids in metabolising all healthy carbohydrates and proteins. Try this quick drink and beat the heat while you tone-up.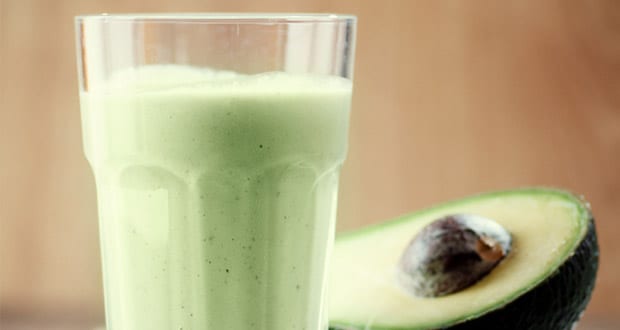 So here you go. These are our 10 best pre and post workout snacks to keep you fit and active!