Women need to consume a healthy diet to achieve and maintain health goals. Good food translates into health, more energy to do things and a happy state of mind. From infancy to the elderly, each stage of life defines our nutritional requirements based on our physiological needs.Food provides our body with nutrients that are essential for growth, maintenance of normal body functions, activity and health. These nutrients can be obtained by consuming a wide variety of foods that nature provides for us throughout the year. Inadequate food intake during infancy-childhood, adolescence, pregnancy, lactation and later in life can have detrimental effects on our life.Let's start at the very beginning:
Infancy:
This is a crucial period in our lives and here is where we begin to lay the foundations for a healthy body. Infants grow fast, doubling their birth weight in the first 5 months and trebling it by 1 year. The main aim of
nutrition
in infancy is to achieve growth and meet all the milestones of development.
Exclusive breast milk is the best diet for infants; it contains all the nutrients needed by the baby in the correct amounts, and is easily digested.
Colostrum, mother's milk secreted during the first 3 days after child birth, contains nutrients and anti- infective factors and should be given to the new born within the first hours of birth.
On an average, an Indian woman secretes about 750ml of milk in the first 6 months and about 600ml up to the first year.
After the first 4-6 months of life, you need to add solid foods to help the baby grow healthy. Homemade weaning foods can be made with cereals like wheat, ragi, rice, jowar, pulses, groundnuts and sesame seeds, groundnut oil and sesame oil, sugar and jaggery. Germinated grain flours contain the enzyme alpha amylase which while reducing the bulk increases the digestibility of cereals.
These foods provide essential nutrients to the baby while the fat and sugar will help bulk up the calories as the tiny stomachs cannot eat large quantities.
Vegetables and fruits should be introduced gradually, starting with diluted juices. Remember to cook the food thoroughly and mash it up, they have no teeth.
Egg yolk and meat soup are good weaning foods too.
(Also Read:
Frequent Infections During Infancy May Lead to Gluten Allergy​
)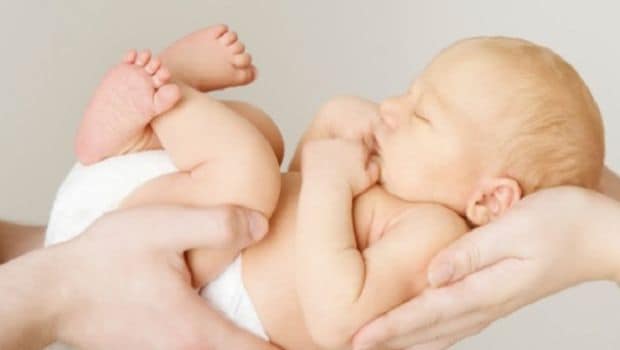 Childhood:
It is also a period of rapid growth. In addition to weight gain - about 4 times the birthweight, they also grow taller. The child grows by about 6-7cms in height and 1.5-3 kgs in weight every year till he/she reaches adolescence. This is also when all the organs of the body grow and mature.
Children between 1-2 years can eat along with the whole family, but need smaller bites, soft cooked food and frequent meals. As their teeth grow, more solid and chewy foods can be added to their meals. Remember to add new foods one at a time.
After the age of 2 they can eat normal meals.
Young children need sufficient calories to provide them energy for growth, proteins for their building mass, but you must also add vegetables and fruits to their diet as these provide essential nutrients for a healthy body.
This is also the best time to teach them healthy eating. It has been proven that children eating lesser sugar and salt at this age tend to reject fast foods as their palate is not used to the high salt and sugar in most processed foods.
Boys and girls have the same nutritional requirements till this pre-adolescent age. It is now onwards that girls have special needs which must be catered to.
(Also Read:
Beware Parents! Childhood Obesity Can Increase Risk of Hip Disease in Adolescence
)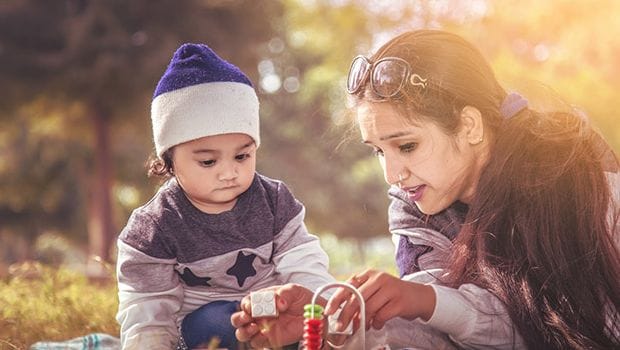 Adolescence:It is a period of rapid growth spread across almost a decade. Height and weight increases, hormonal changes happen, sexual maturation takes place and emotions are all over the place. Girls start faster than boys, about 2 years before. Body water, muscle mass, bone and fat increase and reach adult values by age 18. All this demands more nutrients per kg body weight. Girls also start their menstrual cycles at this stage, leading to an additional physiological stress.
Teenage girls have the highest iron requirements for all ages. Their diets must include lean red meats, iron fortified cereals, beans, and green leafy vegetables to help meet the need.
Critical bone mass, which develops at this age, forms the basis for maintaining the integrity of bones later in life. Adequate calcium intake is very essential for a healthy bone future. Milk, curds and nuts are rich sources of bioavailable calcium, cereals like ragi and green leafy vegetables also provide calcium.
Weight-bearing exercises like walking, jumping, helps with deposition of more minerals in the bones. Regular exercise helps build strong bones.
The problem here is that this is also the time when girls get very image conscious. They tend to try every fad diet available, most of which are inadequate, leading to poor nutritional outcomes. Lecturing usually produces adverse reactions, so conversing and reasoning are a better way to teach them.
Encourage them to read evidence based write-ups on the internet.
Take them along to shop for groceries and help them choose healthy, include them in the menu planning and food preparation.
Variety is also very important, use healthy ingredients to cook up a favourite dish i.e making a burger with a fresh meat or paneer patty, fresh lettuce and cucumber, whole grain bun accompanied with a cold coffee with less sugar is far healthier than the processed one.
(Also Read: Exercise During Teens Reaps Long-Term Benefits for Women)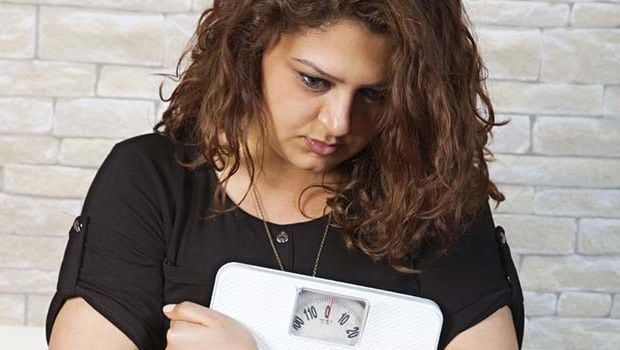 Adulthood: 20's are also important for building up your nutritional status. This is your last chance for building new bones and hormones that build muscles are still at their peak. Load up on nutrient-rich foods. This is also the time when metabolism starts to slow down so keep a check on your weight. Exercise becomes more important.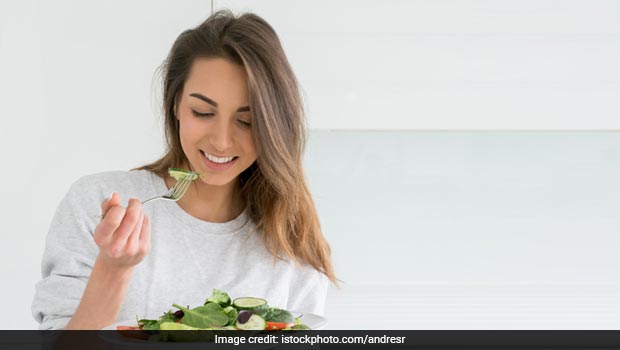 Pregnancy:Women in their 20's and 30's are also planning motherhood. This is another crucial physiological phase. A healthy pregnancy is important for the wellbeing of both the mother and baby. You do need extra nutrients during this phase but you do not need to eat for two. Keep your weight in check. 11-12 kg is a healthy weight gain during pregnancy.
(Also Read: What To Eat During Pregnancy: 7 Foods That You Should Include In Your Diet )

The Golden Years:As we age, our nutritional needs change, no matter how young at heart we are.At this stage, most women go through menopause. The hormonal changes bring with them mood swings, hot flushes, weight gain etc. Menopause isn't a disease, it is a natural part of a woman's life cycle. A decrease in the secretion of ovarian hormones, especially oestrogen, has also been associated with an increased risk of heart diseases and hypertension. . Women need to eat well and exercise to delay or prevent health issues associated with older years. Other than this, osteoporosis, dental health and constipation are common problems faced by older adults.
We need fewer calories as we grow older because our BMR slows down with age. Choosing nutrient-rich foods like whole grains, fresh vegetables, fruits are recommended.
Go easy on the fats and sugars.
Choose healthy proteins in every meal.
To avoid constipation, eating fibre rich foods is recommended.
Adequate calcium in your daily meals helps maintain your bone structures. Consume at least 600mls of milk and milk products daily.
Vitamin D can be achieved by spending at least 15-20 minutes in the sunshine but if you need supplementation, please get your doctor to prescribe your dose.
Iron is another important nutrient so green leafy vegetables, lean meat, poultry, beans are good sources of iron.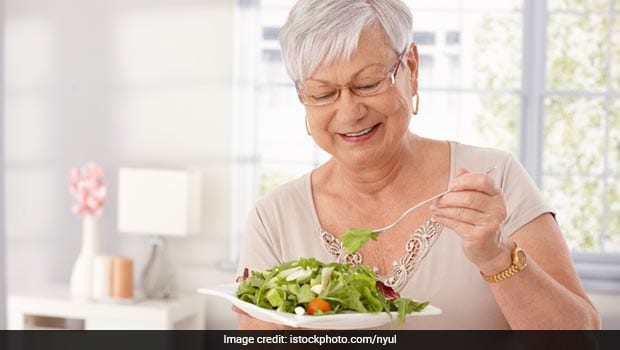 Eat like queens ladies, because that is what each one of us are. Your health is very important not just for you but also for your family's wellbeing. Eat, drink and stay happy always.
Group
Particulars
Body Wt Kg
Net energy Kcals
Protein g/d
Visible Fat g/d
Calcium mg/d
Iron mg/d
Dietary Folate µg/d
Women
Sedentary work
55
1900
55
20
600
21
200
Moderate work
2230
55
25
600
21
200
Heavy Work
2850
55
30
600
21
200
Pregnant woman
350 additional
82.2
30
1200
35
500
Lactation 0-6 m
600 additional
77.9
30
1200
25
300
6-12 m
520 additional
70.2
30
1200
25
300
Infants
0 - 6 months
5.4
92kcal/kg/d
1.16 g/kg/d
500
46 µg/kg/d
25
6 – 12 months
8.4
80kcal/kg/d
1.69 g/kg/d
19
500
5
25
Children
1-3 years
12.9
1060
16.7
27
600
9
80
4-6 years
18
1350
20.1
25
600
13
100
7-9 years
25.1
1690
29.5
30
600
16
120
Adolescent
10-12 years
35
2010
40.4
35
800
27
0.2-1.0
13-15 years
46.6
2330
51.9
40
800
27
0.2-1.1
13-15 years
46.6
2330
51.9
40
800
27
0.2-1.2

Happy International Women's Day 2019!