Christmas Recipes- Christmas is round the corner and we couldn't be more excited. It's time to put up mistletoes, sing aloud holy hymns, tuck into freshly baked desserts, unwrap presents and paint the world in Christmas-sy colours. No festival can ever be devoid of pockets of sugary delights and heartwarming desserts clad with chocolate, stuffed with fruits, laced with nuts and drenched in love. So it's time for Christmas dessert recipes!
Back in the day, the discovery of spices like cinnamon, nutmeg and pepper along with exotic dried fruits hastened the popularity of desserts during Christmas. With time, this baking bonanza got a boost. Today, pies, cookies, plum cakes and puddings have almost became synonymous with Christmas.
Talking of some of the traditional hits, puddings and cakes hold a special place in Christmas celebrations. The preparation starts on 'Stir up Sunday' which is celebrated about four to five weeks before Christmas. One of the important customs associated with the Christmas 'Pud' is that it was traditionally prepared with 13 principle ingredients that represent Jesus and his disciplines. Also, every member of the family stirs the pudding from east to west, honouring the three Kings. Moreover, adding silver coins to the pudding is expected to bring wealth to the baker. The modern Christmas puddings include dried fruit and nuts. They are steamed and then aged, often for weeks, to enhance the flavor. On Christmas Eve, the pudding is set flambéed with brandy or rum signifying the burning passion of Christianity.
Then, we also have the famous Mince Pie which is a popular British dessert and is considered as a good luck charm. Similarly, the cinnamon and gingerbread cookies are a must-have. Some of these Christmas desserts may require long hours and precision. But we'd like to make life tad easy as you can find a quick fix for your sweet cravings right here.

We bring you our quickest and easiest desserts for Christmas that will give you more time to indulge in merry moments.
Here is how you can create the magic of creating a perfect chocolate cake in pea-sized time - sans the batter and the whisk.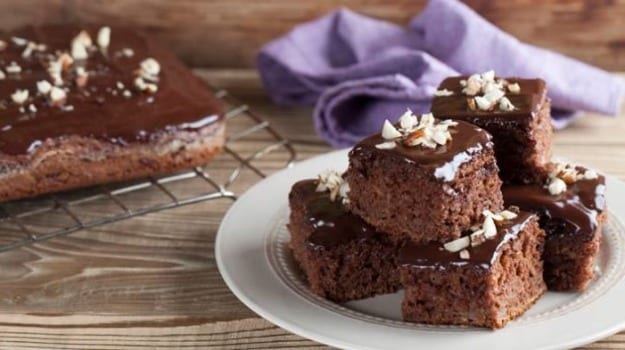 Topped with flaked almonds, this cake is a real crowd pleaser!
Thirty minutes and a few simple ingredients is all what you need to prepare these sesame glazed toffees.

Dipped in a tasty sugar and sesame glaze, these toffees would bring joy to kids.
Classic chocolate lava cake made with five simple ingredients. You can't turn down a cake that oozes out hot chocolate and is hassle free to make, can you? So decadent, you just can't say no!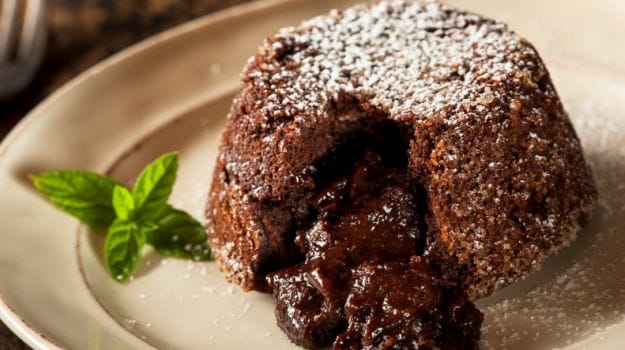 A perfect indulgence for every occasion yet very easy for every day dessert!
Here's an easy-peasy way to create magic with luscious figs. Light as feather, this fig mousse is a lip-smacking, sugar-free delight.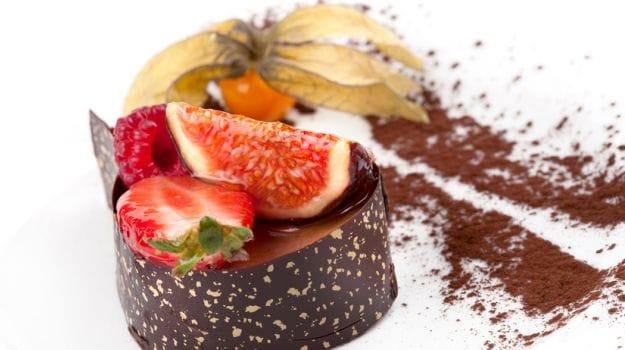 There are tastes that can remain impressed forever in our memory. This dessert is one of them!
The goodness of apples wrapped in dizzying aroma of cinnamon. This is the next best thing to heaven!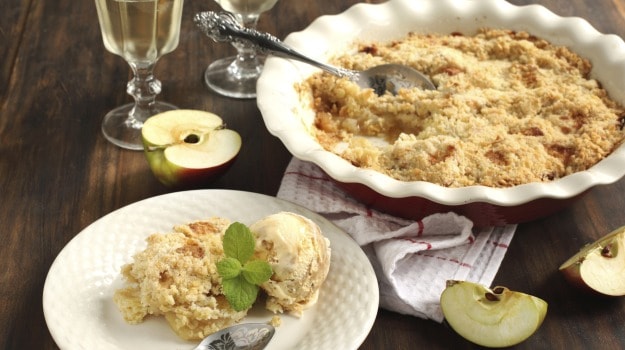 A super easy and quick apple crumble recipe made with just five ingredients.
Whip up a batter, throw in some oatmeal, fresh apples, radiant carrots and crunchy nuts to bake away these heartwarming golden delights.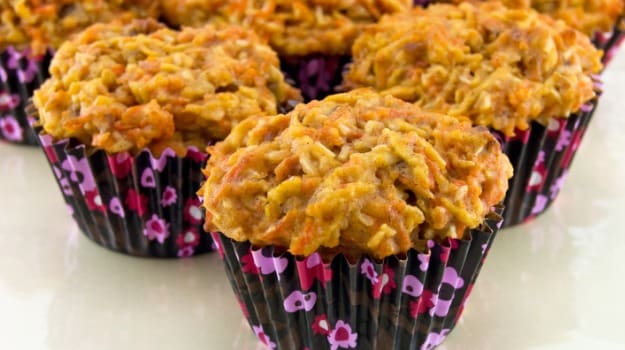 These muffins are just perfect for a healthy tea time snack.
Experience the exquisite taste of bananas coupled with a sauce made of orange juice, cinnamon, butter and cardamom. Bake lovely and serve with truckloads of love.
An elegant dessert with the goodness of bananas.
The classic, rum infused chocolaty balls should never be given a miss, specially when it's Christmas!
Classic rum balls recipe for the festive season.
Easy to make pancakes, stuffed with dates, baked to a golden perfection!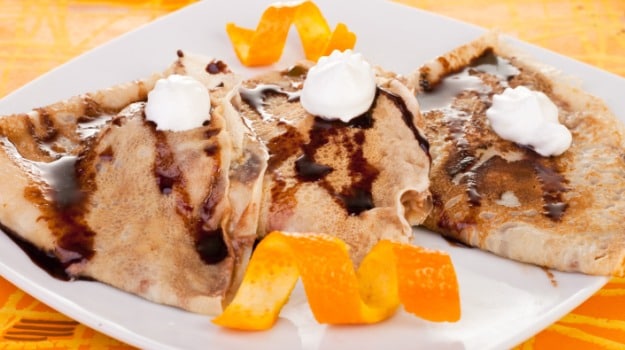 Dates pancake is a traditional Chinese dessert.
Simple ingredients for a sensational dessert! Biscuits, butter and a few other friends come together to give you this sweet surprise.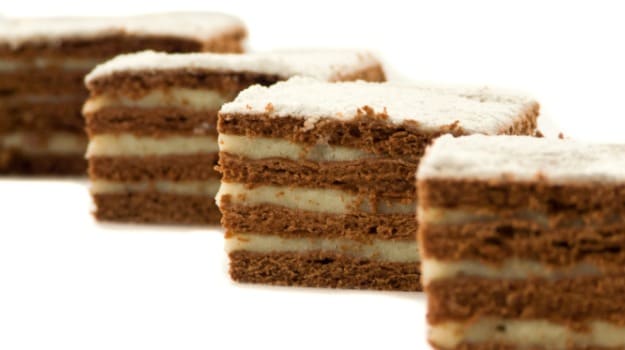 Crushed biscuits with butter, cocoa, coconut, nuts and honey.
What is a Christmas without a Christmas cake? Here is the classic Christmas cake with delicious apple pie covered in tarts and cherries.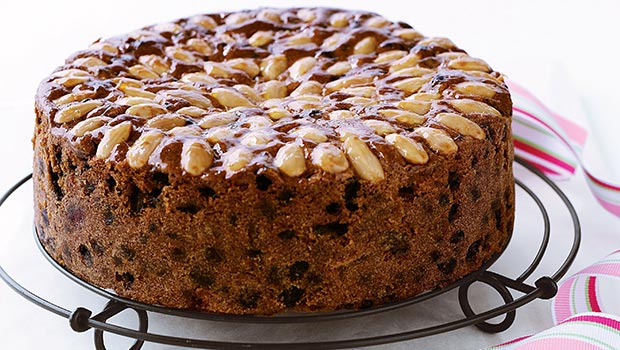 Christmas would be incomplete without relishing on this fruity-sweet cake.
No more running to the nearest bakery for a pack of your favouriite doughnuts, here is a simple and quick doughnut recipe that you can prepare this Christmas.
Dipped in rich chocolate and cooled to perfection, this is the perfect Christmas treat for the kids.
Merry Christmas !