Indian food
makes for a vast and disparate landscape but there is one thing that bridges the culinary chasm, no matter which part of the country you are from -
pickle
. The origins of pickle-making may have been shrouded in the mists of time, but it is certain that it is connected with the preservation of food i.e. well before the advent of the refrigerator. Many pickles also developed as a means of combating scarcity and seasonality of produce.
According to Usha Prabhakaran's Usha's Pickle Digest, there are thousands of pickles available in India. You can pickle almost anything, from lemon and ginger to brinjal, sorrel leaves (gongura), tendli, karvanda, potatoes, and even beans. The most famous Rajasthaniaachars are made of desert berries (ker and gunda). My friend Maria Shamsi Samiwala tells me about a most intriguing Bohri pickle made out of dry fruits, which is sweet-sour in flavour. "Figs, dates, raisins, alu bukhara (a type of plum) etc go in this tamarind/ jaggery mix with a little red chilli for spice. This pickle is to be licked and savoured on its own," she says.
In India, the variety of pickling agents stretch as widely as the foods being pickled; we pickle in oil, brine, water, vinegar and in lime juice. The oil keeps the pickle stable over several months while the pickle gets its pucker (and acidic, anti-bacterial properties) from its souring agents (vinegar, lime juice, tamarind).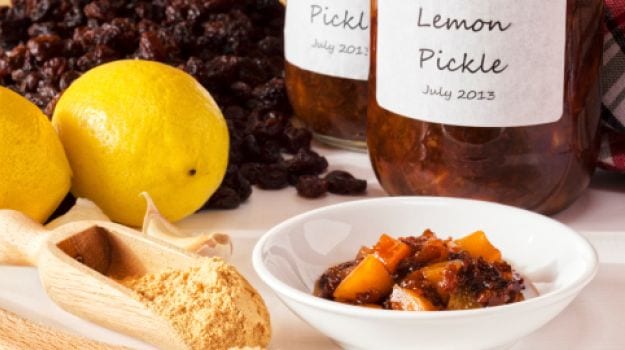 The Quintessential Mango Pickle
Mango remains one of the most commonly-pickled foods - there are hundreds of mango aachars in India, from the Parsi bafenu that is made out of entire mangoes to the maangaiy urukaiy of Pondicherry - tangy, hot and sweet mango pickle made with mustard seeds, fenugreek, sesame and mustard oil along with white vinegar.
Celebrity Chef Kunal Kapur, who also hosts a popular TV show called Pickle Nation, says, "Every time I see mango pickle, it connects me with my mom. Almost four days of the week, my tiffin would be parantha with aam ka achar (mango pickle). The parantha would go cold but the pickle in the center would make it perfect. I would keep chewing and sucking on the mango stone (gutli)... Working with mom on the drying of the mangoes, I would help her lay out a plain white sheet, cut the mangoes and together with my sister we would spread the mangoes to dry, before finally adding them to the masala. Sometimes, the weather changed suddenly and mom would scream 'bring the mangoes in before the rain starts'. My sis and I would dash out and grab them before the rain destroyed them. It made us somewhat like heroes!"
Mango pickle is also a favourite of my friend, Akshay Jamwal, who grew up on a farm in Jammu. "My grandmum used to make mango pickle collected from the mangoes on our farm. She used to prepare them in the Punjabi-Rajput style that involved heating the mustard oil first, then putting in big chunks of mangoes. I remember she used to put in saunf in the masala, and sometimes she even prepared it with raw chickpeas," he reminisces.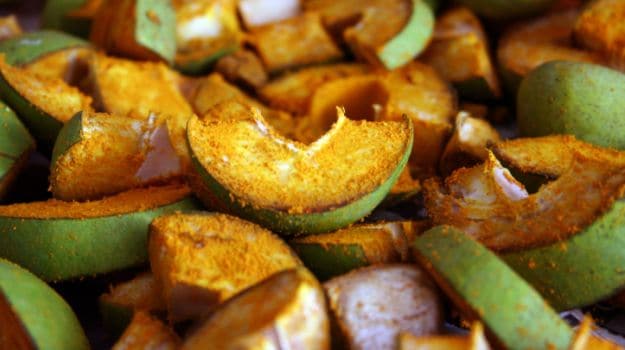 Non-veg Pickles
Less well-known but equally delicious are non-vegetarian pickles. For instance, the Syrian Christians of Kerala prepare fish and beef pickles with a slew of spices and flavourings. The Kodava's (natives of Coorg) most famous aachar is their pork pickle, made with pig skin and fat. The Goan Catholics of course, are famous for their para (fish) and balchao (prawn) pickles, eaten with rice and fish curry. Mangaloreans prepare a spicy, dry Bombay duck pickle. Typical of Pondicherry is its erral urukaiy (prawn pickle). In Lourdes Tirouvanziam-Louis' delighful book, The Pondicherry Kitchen, she also writes about upakandam, preserved meat with salt, chilli and turmeric. "In the past, when people from Pondicherry, Karaikal and Chettinad went to Burma, Vietnam, Malaysia, Africa and France, they carried with them upukandam... The voyage would last three months and the dry meat would come in handy."
The Parsis pickle prawn, fish and fish roe, both fresh and dried (yes, even dried fish roe!). Although they use water and brine as pickle bases, the most common pickling agent is Kolah's vinegar, from Navsari. Navsari vinegars are made from sugarcane, date or toddy and give a completely different taste to the pickle.
Further in the Northeast, Nagaland, Meghalaya and other states have their own rich tradition of pickling pork and beef. In the North, even Jammu has its own meaty traditions. "In Jammu, we used to make pork pickle, which was delicious. You parboil, then fry the pork in mustard oil. Then you add all the masalas. The fat was the best bit! It would take a long time, nearly a month, to be ready. It was my favourite pickle," says Jamwal.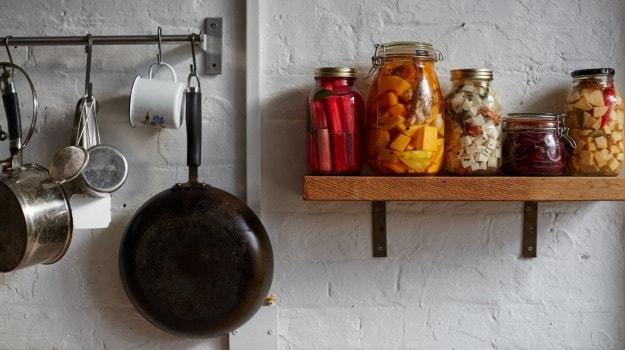 Pick your Pickle
Really, the best pickle is the one you make at home. But if you loath to step into the kitchen, you can purchase your pickle too. Big pickle productions such as Mother's Recipe, Priya, Fabindia, Bedekar and Khazana line the shelves of many stores. But smaller producers, such as Jaffson Pickles in Mumbai, offer more home-style tastes. Alternatively, you could click on goosebumpspickles.com and pick your desired pickle off an online list.
In the meantime, here's an easy recipe to try at home -
Mango Pickle
Here is a pickle recipe that Chef Kunal Kapur adores - he grew up eating it and watching his mum make it.
5 kg raw mango, quartered
1.25 kg salt
100 gm red chilli powder
100 gm turmeric powder
100 gm fenugreek seeds
100 gm nigella seeds
100 gm fennel seeds
1 litre mustard oil
Method:
1. Place the washed and cut mangoes on a white sheet and allow to dry in the afternoon sun for 2-3 days.
2. Mix these mangoes with the rest of the ingredients. Now put the marinated mangoes in a jar and tie a fresh muslin cloth over the top. Place this in the sun for 15 days.
Tips: Make sure to shake the jar at regular intervals. Also remember to put the jar in the sun in the morning and move it before sun down.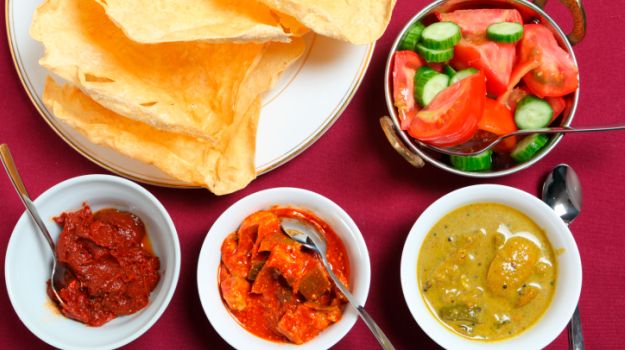 Disclaimer:
The opinions expressed within this article are the personal opinions of the author. NDTV is not responsible for the accuracy, completeness, suitability, or validity of any information on this article. All information is provided on an as-is basis. The information, facts or opinions appearing in the article do not reflect the views of NDTV and NDTV does not assume any responsibility or liability for the same.