If you end up making a pot of noodles seven times bigger than the pot of
sauce
, fret not. We're constantly miscalculating our sauce-to-noodle ratio as well. It's never really enough to justify another batch of sauce, but it seems silly and wasteful to throw away the noodles.Here are 10 interesting ways to spruce up
leftover noodles
and elevate your dish to a whole new level.
1. Khow Suey
Recipe by Chef Ajay Chopra
Garnish this one-pot meal with deep-fried noodles, fried
garlic
,
peanuts
and a generous squeeze of lime. You'll have this Burmese delicacy bursting with authentic flavours in no time.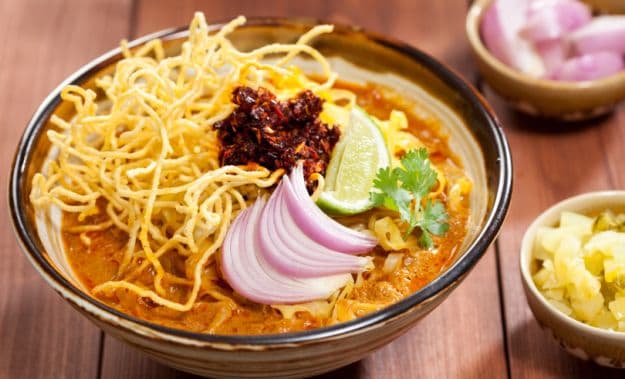 2. Noodles Casserole
Now this is straight from my childhood. I've grown up eating my
nani
's version i.e. stir-fried
onions
,
tomatoes
, white sauce and noodles topped off with
cheese
and baked to perfection. It's nothing short of spectacular, really. You can do any permutation and combination. My mom makes a mean version with noodles, white sauce,
broccoli
, corn,
mushrooms
, chicken sausages and cheese.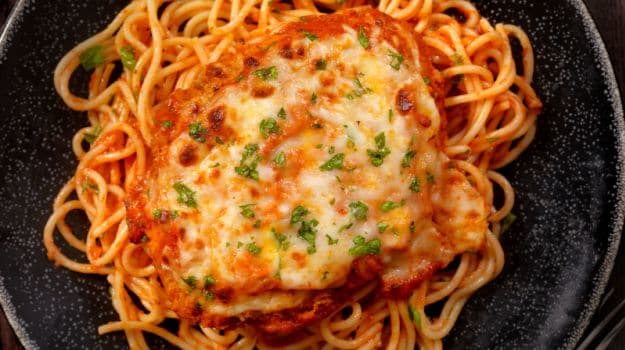 3. Spaghetti Pancake
In a large bowl, beat 4 eggs until smooth. Add 3 cups of spaghetti noodles and mix until they are all coated. Mix in a dash of
salt
and pepper and any add-ins like kaffir lime or red chillies. Heat at least 1 teaspoon of oil in a large frying pan and pour the noodle mixture, allowing it to set at the bottom. Using a spatula, run it around the side of the
pancake
, to prevent it from sticking. Cook until slightly brown on both sides and the center has firmed. Then slide it onto a plate. Serve with Thai sweet chilli sauce and go straight to foodie heaven.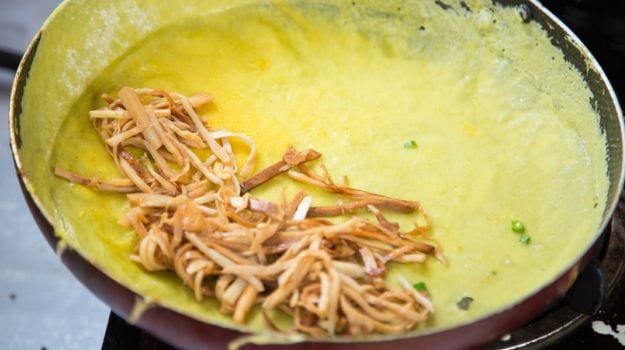 4. Laksa
Recipe by Chef Shivneet, ITC Maurya Sheraton
Laksa, Singapore's spicy noodle
soup
, is a great way to use leftover noodles.
This recipe
shows you how to make fresh laksa paste at home. Tip: Garnish with chilli flakes, fried onions and garlic, peanuts,
boiled eggs
and fresh coriander. Did we mention that it's downright divine?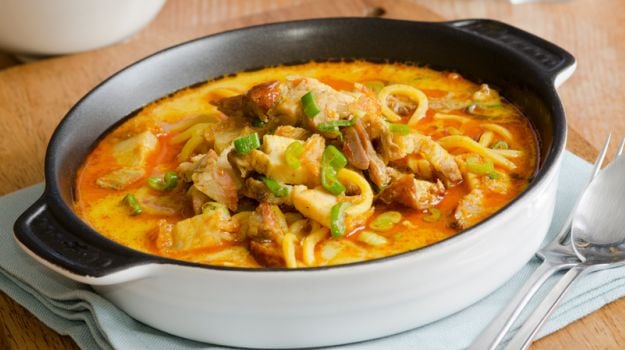 5. Frittata
I saw Mario Batali make a spaghetti frittata on one of his shows, and I was a bit skeptical at first. (Noodles in a baked frittata, seriously)? But it surprisingly makes for a great meal, and it's a genius way to clean out the fridge. Just top off
Scarlett Johansson's Frittata Recipe
with noodles, and voila!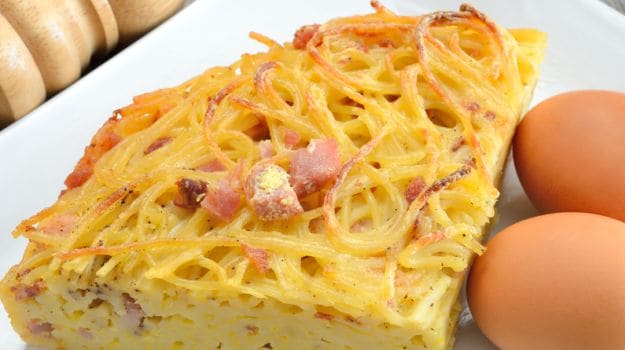 6. Prawns Wrapped in Noodles
Recipe by Chef Nikhil Chib
Marinade tiger prawns with red chillies, garlic, lemon, a pinch of salt and pepper and then wrap with leftover noodles. Fry golden and dig in! This party starter is sure to draw recipe requests.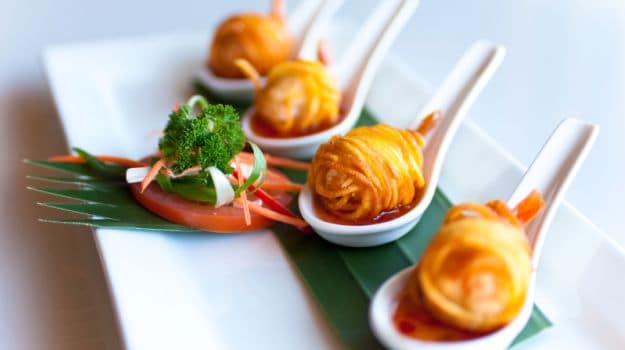 7. Noodle Salad
Recipe by Chef Aditya Bal and Devanshi
Sprucing up your salad with a handful of noodles adds a nice texture in contrast with crunchy greens, and makes it a more satisfying meal. This scrumptious recipe features spring onions, flaxseeds, sesame seeds, olive oil, balsamic vinegar, soy, shrimp and noodles. If you wish to carry it to work, you can also pack the salad in a mason jar.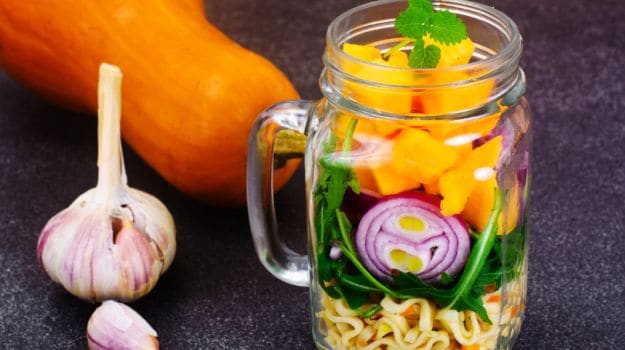 8. Spring Rolls
This one is a no brainer. Stuffed spring rolls with noodles leftover from last night's dinner, along with thinly shredded cabbage, carrot, soya sauce, cloves and very finely chopped garlic.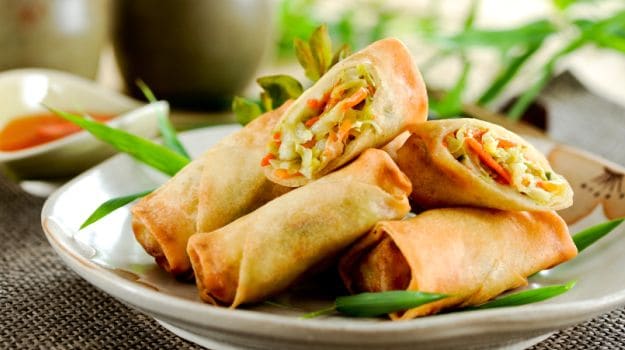 9. Ramen Noodles
Instantly upgrade a bowl of noodles with
eggs
, greens, miso paste, chilli bean sauce,
Thai curry
paste,
Japanese
curry powder and vinegar. Stir in some toasted oil, top it off with sichuan pepper or chilli flakes and add a quick squeeze of
lemon
juice right before serving.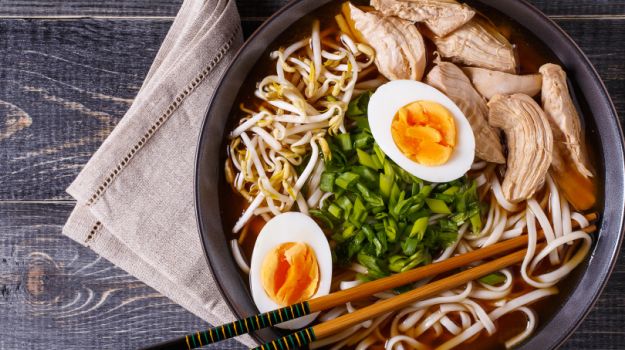 10. Hot Noodle Soup
Throw in some leftover noodles into a hot bowl of
soup
bursting with soothing flavours of
coconut
milk and
garlic
. Your family will love this wholesome meal! For that matter, you can slip in a handful of noodles into just about any soup, or top it off with some deep fried noodles.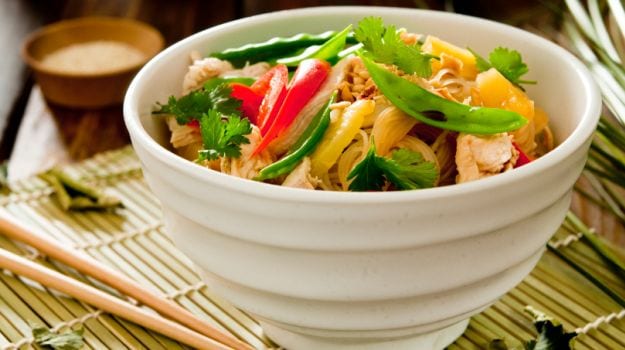 What other ideas do you have for using
leftover
noodles?