For many years, South Indian cuisine was often painted with the same brush. That's changed across the country as a combination of evolved diners and a plethora of restaurant openings showcases the differences between the cuisines of major South Indian states. But anyone who has travelled for food in India will know that flavours and ingredients change almost every 100 kms. It's the same in almost all parts of South India. Almost every state's culinary specialities are in fact a medley of some very distinct regional cuisines that have been shaped by communities, locally available ingredients and influences of the communities who passed through these regions. We pick some of these regional cuisines, a small sampler of the many culinary motifs that make each state's cuisine truly distinct.
1. Chettinad Cuisine
To call this cuisine one of India's most evolved is not an exaggeration. The 70-odd villages that dot the arid belt between Ramanathapuram and Pudukottai in Tamil Nadu roughly make up the Chettinadu region and the Nattukottai Chettiars are one of India's original mercantile communities who brought exotic spices like star aniseed from their travels in South East Asia. The cuisine's extensive use of
karu milagu
(black peppercorn) sets it apart as does the unique interpretations of many South Indian staples like
rasam
(their pineapple and tender coconut infused
rasams
are delicious). Mutton is a mainstay and so is their dazzling range of snacks and
kuzhambus
.
(Read also:10 Best Chettinad Recipes)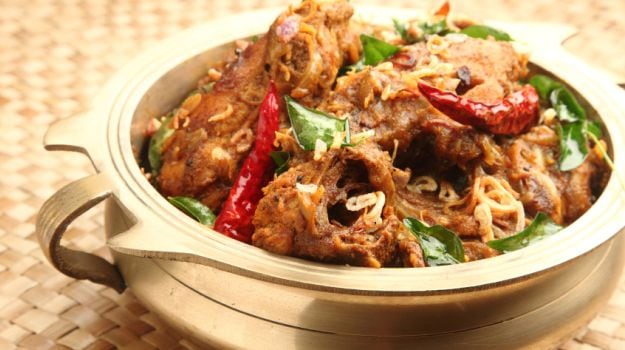 2. Kodava Cuisine
Kodagu (or Coorg) in Karnataka was a landlocked region for centuries sparking a fiercely preserved local identity – this tiny district was a separate state (between 1950 and 1956) before it merged with Karnataka. Like all strong regional cuisines, Kodava cuisine has built heavily on locally available ingredients from pork – the
Coorg
-style Pandi (Pork) curry is an emblematic dish, to bamboo shoots to jackfruit. The
kachampuli
, extracted from the ripe fruits of the Kodambuli fruit (the ripe fruits of the garcinia gummi gutta tree) is a souring agent that lends a unique flavour to some of the region's meat dishes. Rice is the mainstay of the cuisine whether it's the traditional steamed
puttus
(that come in many shapes here) or their
payasams
(kheers).
(Read also:The Cuisine of Coorg: Pandi Curry, Puttus, Kachampuli and More)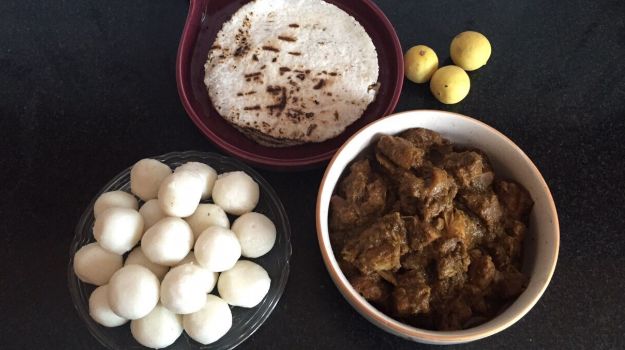 3. Mangalorean Cuisine
Southern coastal Karnataka is one of my favourite culinary destinations anywhere in the world. The region is also referred to as Tulunadu and is a medley of cuisines shaped by the Bunts, the Brahmins and Mangalore's large Christian community. From outstanding seafood to generous quantities of
coconut
and the Bydagi chilli (From Karnataka). Tiny restaurants around the region serve high quality food. Try the Kundapura Ghee Roast or the Kori Roti – wafers crafted with rice flour that turn soggy in chicken gravy. Udupi's vegetarian tea time snacks (it's usually coffee time here) like the ubiquitous
masala dosa
and the banana buns with a mild sweet taste (from the finely blended bananas) are legendary.
(Read also:5 South Indian Regional Cuisines You Need to Try if You Haven't Already)
4. Mappila Cuisine
If there's one place you must go to Kerala to eat, it is Kozhikode. It is here that the region's Mapilla cuisine – a brilliant blend of Arab and Malayali influences, took shape. From Zain's to Paragon, Kozhikode's long standing F&B establishments are a magnet for locals and foodies alike. From a distinctive
biryani
made with small grain
khaima
rice to the Kozhi Porichathu (juicy chicken marinated in a mixture of spices and deep-fried to lend the dish its crispy crust), to the exquisite Mutta Mala or the egg-garland, a fine noodle-like sweet dish unique to the Mappilas made of egg yolks without a trace of fat. The region's wide range of accompaniments range from flaky
parottas
to feather light
pathiris
made with rice flour.
5. Rayalaseema Cuisine
Andhra Pradesh's southernmost region lives up to all the stereotypes of the state's fiery culinary credentials. The region shares its borders with Karnataka and Tamil Nadu and the influences of these two states in some of the dishes are not tough to spot. The Ragi Sangatti is like Karnataka's
Ragi Mudde
(Finger millet balls) while the Gunta Ponganalu (dumplings) is almost identical to the Kuzhi Paniyaram in Tamil Nadu.
Millets
are an integral part of the region's cuisine and so are delicious mutton dishes like the mutton
kheema
balls and the
Gongura Mamsam.
(Read also:10 Best South Indian Recipes)
About the Author:
Ashwin Rajagopalan is a Chennai-based writer who writes on topics related to food, gadgets, trends and travel experiences. He enjoys communicating across cultures and borders in his weekday work avatar as a content and editorial consultant for a global major and one of India's only cross cultural trainers.
Disclaimer:
The opinions expressed within this article are the personal opinions of the author. NDTV is not responsible for the accuracy, completeness, suitability, or validity of any information on this article. All information is provided on an as-is basis. The information, facts or opinions appearing in the article do not reflect the views of NDTV and NDTV does not assume any responsibility or liability for the same.
About Ashwin RajagopalanI am the proverbial slashie - a content architect, writer, speaker and cultural intelligence coach. School lunch boxes are usually the beginning of our culinary discoveries.That curiosity hasn't waned. It's only got stronger as I've explored culinary cultures, street food and fine dining restaurants across the world. I've discovered cultures and destinations through culinary motifs. I am equally passionate about writing on consumer tech and travel.