A little chewy, and most often white, with a flavour so delicate, the oyster
mushroom
could do with a little more credit in our kitchens than the common
button mushrooms
we are used to in India. True that it's perhaps not as easily adjustable, but learn a few good tricks, and you won't look at the button mushroom again. I know I don't.A species of
mushrooms
belonging to the Pleutorus genus, the oyster mushroom is one of the most widely eaten varieties in other parts of the world, and given that its thin structure makes it easy to cook, it can be used to
flavour soups
, or tossed into stir-fries quite conveniently.While the origins of the mushroom can be traced back to Germany, which was actually an experiment, around 1917, it was perfected in the U.S later, and commercial farming in India began only in the 70s. Incidentally though China is known to be largest producer of the
mushroom
, occupying practically 85 per cent of the market.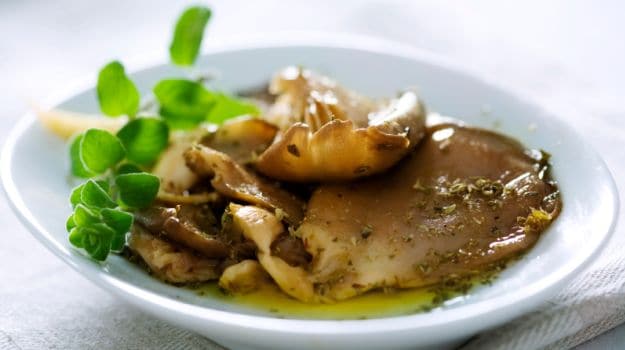 Oyster Mushroom – the Health Dose
Business and trade aside, what's important to note is that this variety of mushroom might pack in a punch when it comes to flavour, but it's equally beneficial when it comes to your health. For instance, given that it's low on starch and sodium, it's fairly good for those with
diabetes
and obesity problems. Plus the statins in the mushroom also help to lower
cholesterol
.And if you're trying to quit smoking, eat a little bit of oyster mushrooms every week, as it's known to be quite helpful. And on top of that it can
control anemia
, hyperacidity, and
boost immunity
too.The oyster mushroom contains anti-oxidants, and is rich in zinc, iron, potassium, calcium, phosphorus and
vitamins
including B1, B2, C, Folic Acid, and Niacin. In fact, it's reported to contain more iron that what's present in meat, and various research studies state that
potassium
keeps your heart functioning correctly. Plus the presence of the anti-bacterial, Benzaldeyde, enables the strengthening of immunity.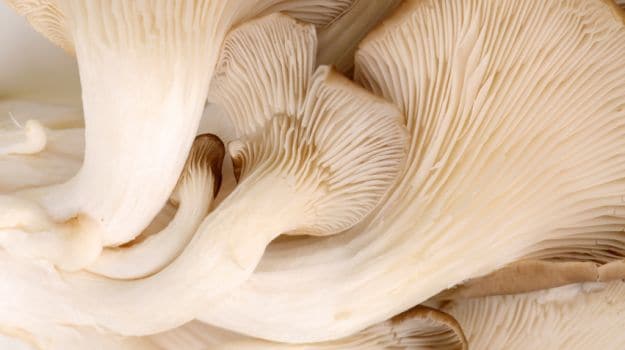 Cooking with Oyster Mushroom
Oyster mushrooms are found pretty easily at restaurants, but when it comes to our homes we rarely tend to consider this fungi. However, it's available at super markets these days. If you don't get it fresh, you can always buy the dried version. From dipping it into
egg
, rolling it in breadcrumbs and pan frying it for a quick snack, to adding it in
salads
, pasta,
curries
, stir-fries and so on – this delicious mushroom can play many roles.Here are some of my favourite ways of cooking oyster mushrooms –
Creamy Mushroom Soup
It might be too hot right now to cook a rich and
creamy mushroom soup
, but here's a recipe that always comes handy. What you need are oyster mushrooms, some chicken stock, cream, leek, butter, flour (to thicken the soup), herbs such as thyme (I have also experimented with parsley), red chilli flakes, pepper, and salt.Begin by
sautéing
chopped leek in butter for a few minutes, and then add in the mushrooms till they're soft. You can add the thyme, and sauté some more.Add the flour and mix it well enough so that mixture has a muddy texture. Add the cream and the stock, and let it cook on a medium high flame till it boils. Sometimes, I like to add finely chopped garlic too, but make sure it's cooked properly.Once it begins to resemble a thick broth, remove the pan and let it cool for sometime before blending it. You can use a hand blender if you're used to it. You might want to warm up the soup a little bit before serving, but don't forget to add salt, pepper, and
red chilli flakes
. You can serve it with crisp toast.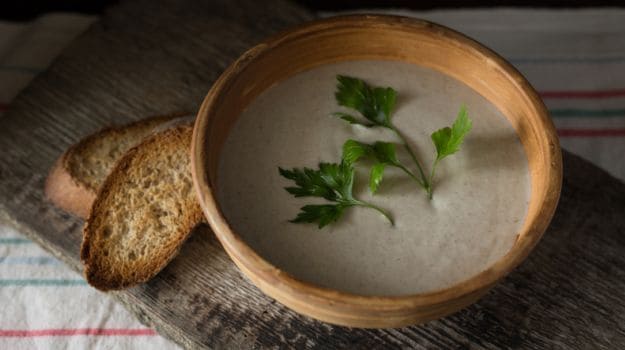 Mushroom Curry
Mushroom curry is not uncommon in our
desi
restaurants
, but the one you make at home is always special. Take your usual ingredients such as onions, tomatoes, ginger garlic paste, chilli powder,
coriander powder
,
black pepper
,
turmeric
,
cumin powder
,
cinnamon
and cloves, and some fresh coriander leaves.Begin by cleaning and chopping the mushroom into small pieces. In a wok, heat oil, and temper the cinnamon and cloves. Add onion (paste), and ginger garlic paste and fry till it doesn't smell raw, and has a lovely golden colour. Add the other spices, and cook for a couple of minutes. Add the tomato (which I like to cut into halves, and squish with my hands just before adding it to the paste), and cook till the curry is ready. Add the mushrooms and some water to get the gravy. When it's ready, and it takes about 10-12 minutes, garnish with chopped fresh coriander. A lot of people like it with
parathas
, but my favourite staple would be
ghee
rice.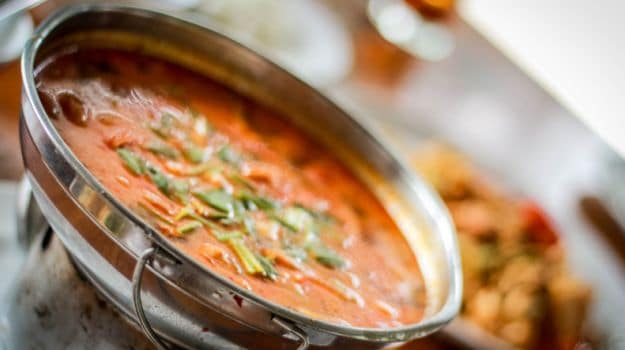 Oyster Mushroom Sauté
One of the easiest ways to serve oyster mushrooms is to sauté it with a little bit of butter, or olive oil if you're watching calories, sprinkle some pink salt, and serve it on mini toast for a quick snack, or sauté it with chopped onions, and make an omelette with it. It's quick and super tasty– just the way you'd like it, with its natural flavours taking hold.Here's another recipe for you to try:
Stir-Fried Oyster Mushrooms.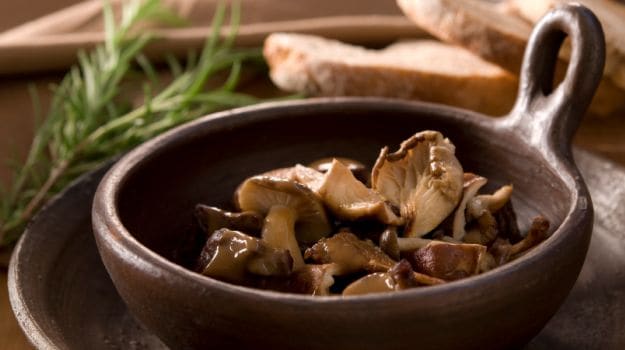 About the Author:
Priyadarshini Nandy would love to call herself the writer who "divides her time between London and Prague", but being able to call both Bengaluru and Kolkata her home is equally gratifying. As an independent journalist, she writes about food, theatre, travel, and more food, for various publications - new age and old school.
Disclaimer:
The opinions expressed within this article are the personal opinions of the author. NDTV is not responsible for the accuracy, completeness, suitability, or validity of any information on this article. All information is provided on an as-is basis. The information, facts or opinions appearing in the article do not reflect the views of NDTV and NDTV does not assume any responsibility or liability for the same.