Tasty Recipes: Those who love to experiment with mouth-watering dishes every other day, raise your hands! There are times when we have no idea what new to cook rather what new we want to eat or have kids at home who just want a tasty dish instead of the same old boring dal. To add up to it, we see all these amazing videos on web of delectable dishes being cooked by popular chefs, which may look impossible to cook at home. Maybe you've mistaken? If you get bored easily and seek a variety of tasty recipes, you have come to the right place!


While none of us can ever define what a 'tasty recipe' exactly is, we can definitely look at a variety of options we can prepare to have a delectable course of meal at home. From breakfast and lunch to snacks, dinner or desserts, there are several tasty recipes around the world to prepare when you are bored of having regular meals. We have got you covered right from breakfast and lunch to dinner and desserts with some finger-licking recipes to prepare at home!
Here are 11 Best Tasty Recipes To Try At Home:
Tasty Breakfast Recipes:
(Also Read: 13 Best Easy Breakfast Recipes | Quick Breakfast Recipes)
Besides the fact that breakfast sets the mood for the day, it isn't a healthy practice to miss one since it gives you the fuel to kick-start the day. Miss your breakfast and you'll feel tired and drowsy since the beginning. To ease your breakfast hassles, we've got you three most tasty recipes to prepare even amidst the morning rush.
Undoubtedly the kid's most favourite breakfast option, pancakes are fluffy delights to prepare at home. Whether you like them sweet or savoury, pancakes have a room for a lot of creativity with many flavours and toppings. From maple syrup, whipped cream to fruits, there are endless options to relish a plate of scrumptious, filling and wholesome pancakes!


(Also Read: 11 Best Pancake Recipes | Easy Pancake Recipes)
Tasty Recipes: Sweet, fluffy and delicious pancakes that are eggless too!
One dish that you can savour at all times is the delicious, upma. You can call it an 'any time' dish due to its versatility to go with any course. A light and healthy snack from the South Indian cuisine, upma enjoys the versatility to be eaten in any meal from breakfast to snacks. Perfect for your kid's tiffin too, here is an upma recipe packed with the goodness of vermicelli along with urad dal and carrots, topped with peanuts.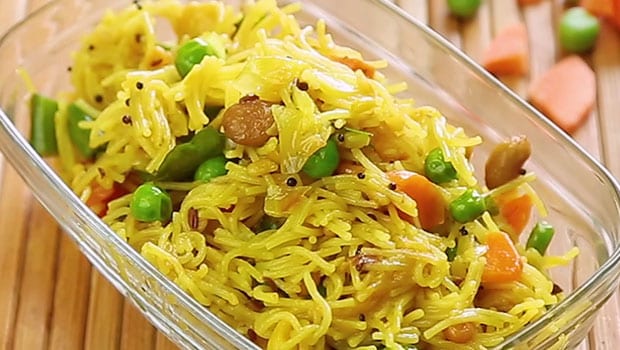 Tasty Recipes: Also known as semiya upma, it is a quick and healthy snack that you can cook easily in just 20 minutes with simple ingredients.
The classic breakfast recipe, omelette is probably one dish all of us can bond over! Despite being an extremely easy and simple egg recipe, omelette is often cooked with a variety of ingredients and techniques in different homes. You can often find many omelette stalls in India selling different types of omelettes. From desi-style masala omelette to French-style soft and fluffy omelettes, this delight enjoys its versatility across the world.
Tasty Recipes: A spicy combination of eggs, onions, tomatoes and flavorful spices.
(Also Read: 11 Best Gluten Free Recipes for Lunch | Easy Gluten-Free Lunch Recipes)


Amidst those stressful working hours, the lunch hour is what each one of us look up to! And there's nothing better than a satiating, mouth-watering dish to refresh us for the rest of the day.
Italy's best-known delight, risotto is a popular rice dish that is cooked with broth until it reaches a creamy consistency. It can be both vegetarian or non-vegetarian, tasting equally delightful either ways. Loved by people of all age-groups, here is a healthy risotto recipe packed with nutritious quinoa and mushrooms that you can prepare for lunch or even a lazy Sunday brunch.


(Also Read: 7 Best Quinoa Recipes | Easy Quinoa Recipes)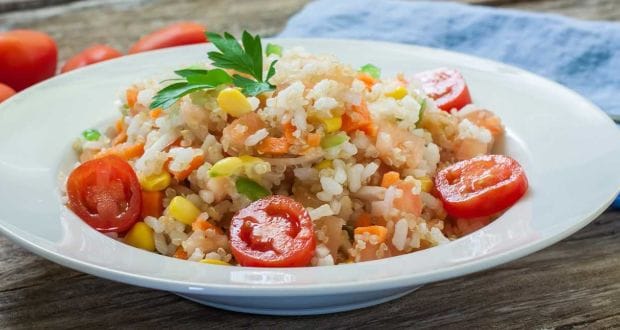 Tasty Recipes: Delicious and nutrition packed quinoa risotto for easy, lazy brunches that will serve your appetite well.
Quite an underrated vegetable, bhindi is something that is yet to be explored beyond the traditional sabzi. While it is easy to cook, it is also a versatile veggie that goes equally well as a curry as much as a side dish. Besides being a flavourful veggie, okra is also a healthy option to include in your diet. Here is a Masala bhindi recipe for you.
Tasty Recipes: A delicious, spicy okra made in a jiffy for a quick meal.
A traditional Rajasthani preparation, Panchratna dal is a delectable, luscious amalgamation of five lentils; moong, channa, masoor, urad and tuar cooked with a host of masalas. Packed with nutrients, this one is a must-have for lunch along with roti or rice.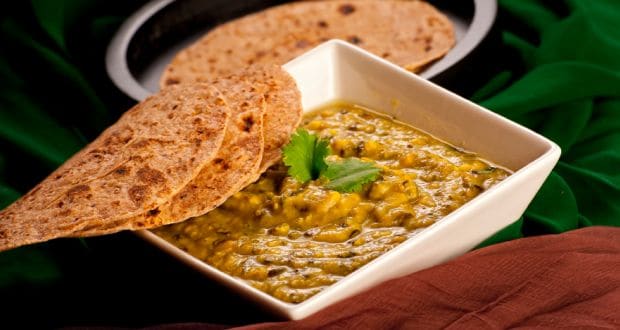 Tasty Recipes: A mouth-watering mix of five lentils.
(Also Read: 20 Under 20: Quick Dinner Recipes | 20 Instant And Easy Dinner Recipes​)


After a long day, one deserves a hearty dinner meal that can satiate not just the taste buds but also the soul. Here are 3 of our best tasty recipes that are sure to please your appetite!
A paneer dish on the table would be inviting enough for any of us to fill it up on our plates. Here is a delicious paneer recipe with the flavourful ajwain, mirch and tomatoes cooked without onion and garlic.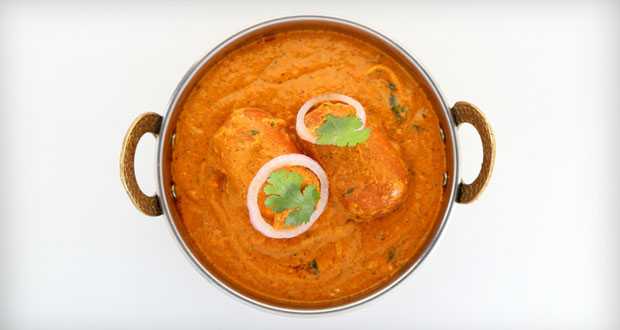 Tasty Recipes: This paneer kofta curry would makes for a mouth-watering, spicy dish to prepare even during the fasting season of navratri.
There's absolutely nothing more satisfying than digging in succulent chicken chunks sautéed in white wine, bacon and mushrooms cooked in oven and served as a casserole dish. This is a perfect dinner dish to prepare when guests are home.
Tasty Recipes: A delicious chicken recipe with flavours of white wine and garlic.
Classic Indian chicken recipe! Butter chicken is undoubtedly the most loved North Indian dish that also now enjoys a global fan base. Chicken chunks cooked with an array of spices and spoonful of butter is sure to tantalise anyone's taste buds. Pair it up with butter naan or just mix with rice to have a hearty, delectable meal.


(Also Read :13 Best Chicken Dinner Recipes | 13 Best Chicken Recipes)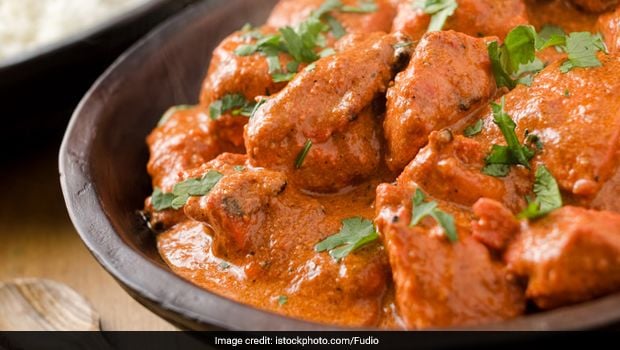 Tasty Recipes: Butter Chicken is said to have invented in the kitchens of Moti Mahal and since then continues to tantalise the taste buds of people across the world.
(Also Read: 11 Best Summer Dessert Recipes | Dessert Recipes​)


Weren't you expecting this? Of course! There's no meal complete without a dessert! And well a little bit of sugar when the craving strikes didn't ever do any harm. So here we are with two of the easiest, luscious and delightful dessert recipes to satiate your heart.
A bowlful of rice or vermicelli cooked in milk and flavoured with nuts, sugar, saffron makes for a luscious Indian dessert of kheer. It is a tasty recipe from North India that is also known as Payasam down south and is often offered as prasadam on various traditional festivals and pujas. It is an easy recipe that you can prepare at home in less than an hour and relish it on special occasions and festivals.
Tasty Recipes: One of the most favourite Indian dessert Rice kheer can be made quickly and easily with just a few ingredients.
Packed with seasonal fruits, mixed with cream, fruit custard is an inviting dessert to prepare post dinner. With minimal cooking time, fruit custard can be the ideal dessert that both kids and adults would absolutely love to indulge in.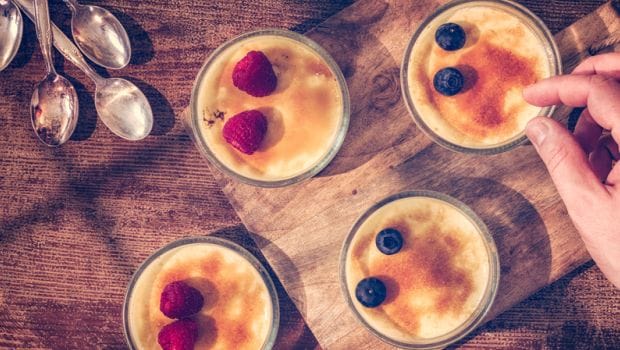 Tasty Recipes: An easy and quick dessert which is not just healthy but perfect for the summer season.
With an array of tasty recipes coming your way, we are pretty sure you won't be left thinking what to cook in the next meal! Try these at home and let us know your favourite one in the comments section below.
About Aanchal MathurAanchal doesn't share food. A cake in her vicinity is sure to disappear in a record time of 10 seconds. Besides loading up on sugar, she loves bingeing on FRIENDS with a plate of momos. Most likely to find her soulmate on a food app.