When I pursued my Hotel Management course, working and specialising in food typically meant becoming a
restaurant
chef. But thankfully in today's age, there are a diverse range of opportunities in the
culinary
industry. From food blogging to cookbook publishing, owning/operating a restaurant to crafting
health food
, from food styling to food photography, it has never been more exciting. And since I have been thinking about it so much recently, I thought I will pen down a few. If you're interested in the food industry, here are some great career options you could pursue –
Food Photography and Styling
With the coming of
social media
, opportunities have increased by leaps and bounds in the world of food media. Food photography and styling are in high demand, as the market for visual food content has grown with the popularity of
Instagram
and Pinterest. Food stylists create the eye-popping,
mouth-watering dishes
that get photographed for magazines, newspapers, books, television and advertisements. It takes an artistic eye, attention for detail as well as an ability to
cook
and understand ingredients, to develop a successful career as a food stylist. Many food stylists work independently for photographers or do both.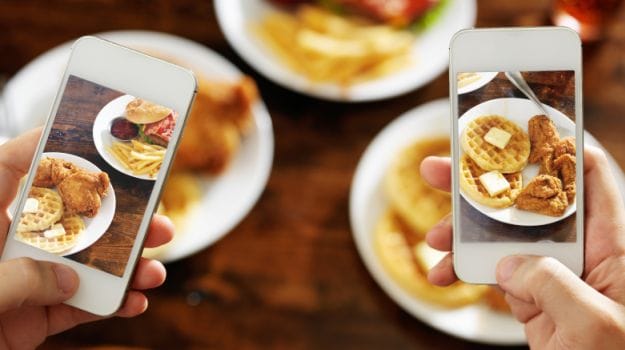 Food Writing and Editing
If you have a way with words and are interested in all things
delicious
(and not so delicious), food writing is for you. Whether it be the digital space, television or print, proficient food writers, content developers and editors are always in demand. The responsibilities of food journalists vary widely. You could be a freelance writer or work exclusively full or part-time with a publication.
Wine, Beverage & Mixology
This wouldn't have been heard of even a couple of years back but times are changing and how.
Wine
, beverages and
mixology
are a growing segment of the broader culinary landscape.
India
is getting used to the idea of 'pairing' beverages with food. And more and more beverages are being produced to suit the Indian palate. No matter how you pour it, beverages will remain a huge sector of the overall hospitality market. So yes, you can choose between becoming a celebrated Bartender, Sommelier, Mixologist or even a
Wine
Buyer.
Food Blogging and Insta Blogging
I have usually seen that people start their blogs as a need to express themselves and things they are passionate about. However, if you are honest and persistent in your efforts; you can reap
benefits
out of it and profitable ones at that. And even within this, you have the scope to create your niche. You can just talk about that one thing which appeals to you -
cheese
,
teas
, fresh masalas, breads,
Japanese food
, etc. So, if you have a flair for writing,
experimenting
with different cuisines and patience to put it all together creatively, then the blogging world is for you.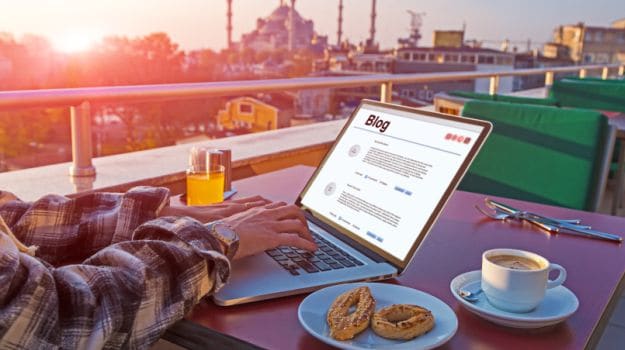 Experiential Catering
Catering remains one of the largest segments of the food industry and it has evolved phenomenally over the years. From elaborate seated
wedding
receptions, corporate lunches and kitty parties to smaller house parties, catered food is constantly in demand. It doesn't require too much of funding as compared to opening your own restaurant. Caterers typically operate out of an owned/rented industrial
kitchen
space and deliver their orders to their client directly. It not only needs good cooks but servers and bartenders too. You can choose to offer a mass, unique or individualized dining experience.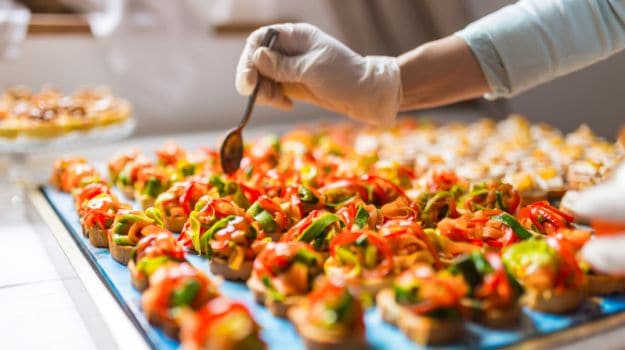 Entrepreneurial – Start Ups
This is probably the toughest career of all the ones that I have discussed so far. Developing ones' own product line is challenging and competitive, but highly rewarding when successful. One needs to have belief and the ability to take risks as well. But the good thing is that people continue to appreciate high quality, seasonal, local,
healthy
and unique ingredients and food products – from
chutneys
to
pickles
, prunes to
avocados
,
chocolate
, macaroons, the list is endless. And often, fabulous new products don't necessarily come from big companies; they come from entrepreneurs. So, I say why not?
Food Historian
Ever thought about how the
kebabs
became so popular? Why Indians have such a great love for Chinese-Indian food? The reasons why certain dishes are cooked on certain occasions? The origin of
Lal Maas
? If you are the curious types and have a hunger for knowledge about food, this is another career option which you can think of. However, it's a very niche market and your knowledge and ability to research should be paramount. Food historians can be food writers but all food writers are not food historians.
Food Show Producers
If you like to
travel
, have a knack for keeping the people you work with happy and of course an immense love for food, then this can be a great option. Casting new locations, scheduling shoots and coming up with new show concepts would be a part of your job description.
Food Scientists/Flavour Developers
You can work for food manufacturers to discover how to create and improve food products. How to improve flavours, flavours that blend together, researching what would people like to eat and basically developing and improvising on products that would work well in the market.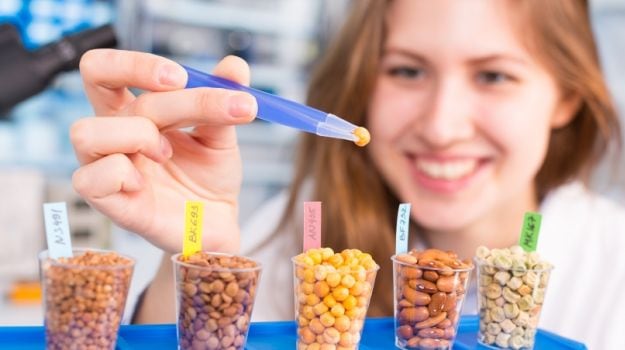 So there, ironically it is me, a chef who says this. You don't necessarily have to be a
chef
if you want to be in the food industry, there is a lot more you can do. All you need to do is believe in yourself and follow your dreams.
About the author:
Chef Kunal Kapur is a well-recognized Indian celebrity chef, restaurateur, and media personality known for his food-focused television shows, cookbook and most recently hosting High dignitary events in the country.
Disclaimer:
The opinions expressed within this article are the personal opinions of the author. NDTV is not responsible for the accuracy, completeness, suitability, or validity of any information on this article. All information is provided on an as-is basis. The information, facts or opinions appearing in the article do not reflect the views of NDTV and NDTV does not assume any responsibility or liability for the same.