Ramadan 2020: The holy month of Ramadan is not only an excellent opportunity to practice self-discipline and resilience, but it also gives a chance to focus on a healthier lifestyle. Ramadan is considered to be the holiest month in the entire year according to Islamic tradition. In this scorching heat, it is imperative to eat the right foods during Ramzan, especially at the time of sehri. Sehri is a meal consumed early morning before the fajr prayer. Eating the right foods for Sehri ensures that you are hydrated and nourished and also gives you the energy to go without food through the day.
According to Celebrity Chef Sadaf Hussain, "Ramadan is also the best month to keep a check on your weight and eat healthy during the morning meal. People who observe these fasts may feel lethargic, constipated and suffer from headaches or low blood pressure. This is because they didn't eat proper food during Sehri. A well balanced diet is a must for sehri which provides you fuel for the entire day."(Also read: The Significance of Dates in the Fasting Period)

Ramadan 2020: Sehri is a meal consumed early in the morning before fajr prayer.
PC: iStock
Why is Sehri Important?
Sehri is not only significant for its religious beliefs, but also important to get good nutrients you need throughout the day. According to Consultant Nutritionist Dr. Rupali Datta, "Sehri is extremely important especially when you are without food and water for about 12 hours. Not only should you include fluids in your diet, but also foods that keep you hydrated throughout the day."

Here are few reasons why you must not skip Sehri and tips to keep your energy levels up through the day:

1. Many people do not feel hungry early in the morning. If you feel the same way, set the table for sehri yourself as it may help stimulate hunger.
2. Do not stuff yourself just because you have to stay hungry the whole day. Instead have fiber-rich and high carb foods that will help you keep full throughout the day. Your body takes longer to break down and absorb these foods.
3. Try not to consume caffeinated drinks like tea or coffee as they may promote dehydration in the body by increased urination resulting in water loss.
4. Fruits can help overcome the constant feeling of thirst throughout the day and keep you hydrated.
5. Drinking too much water during Sehri dilutes stomach acids and can cause bloating and indigestion. Sip water gradually in intervals.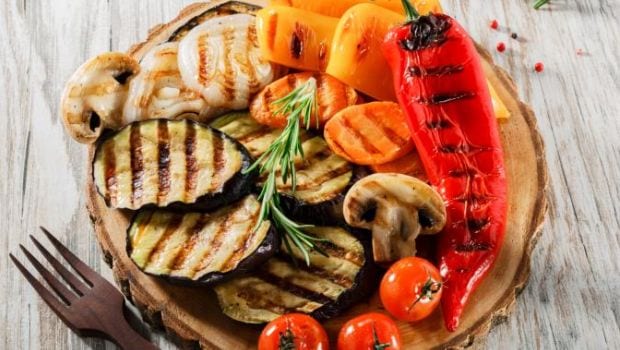 Ramadan 2020: Sehri is not only important for religious beliefs, but also to gain important nutrients | PC: iStock
What to Include in Your Sehri Meal?
According to Chef Sadaf, you can have kheer, daliya, milk or dates with milk. Haleem makes for a filling breakfast item as it has a combination of lentils and meat. You should have foods that take longer to digest like oats, buckwheat, bread, millet, lentils, figs, almond or other fiber containing fruits.

Here are some more dishes for Sehri that you can make at home and enjoy:

Recipe by Chef Taniya Dhirasaria
This recipe is extremely tasty and quick to make. Oats and yogurt are high in protein and fiber that will keep hunger pangs away. Find the recipe here.

Ramadan 2020: Oats and Yogurt Porridge Parfait | PC: iStock
Recipe by Chef Daisy Malik
A quick meal with the goodness of millets, ragi flakes and puffed rice, this bhel puri is super sumptuous. Find the recipe here.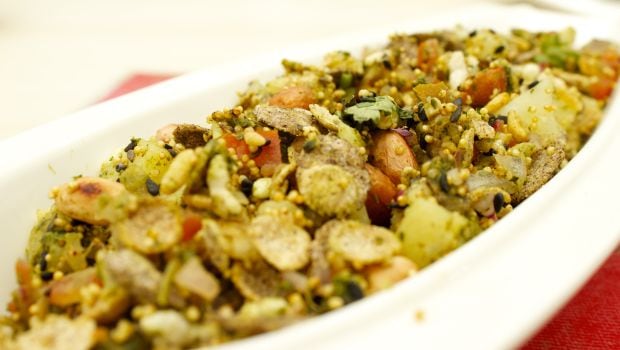 Ramadan 2020: Mixed Millet Bhel Puri | PC: iStock

Recipe by Chef Neeraj Tyagi
Haleem is a rich mutton stew. With lentils, spices and broken wheat, it is a slow-cooked delicacy. Find the recipe here.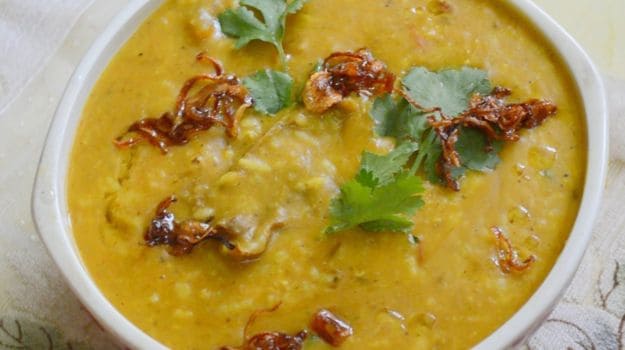 Ramadan 2020: Haleem | PC: iStock
Recipe by Chef Niru Gupta
A nourishing drink with fragrant flavours of almonds, cardamoms and kewda to keep you hydrated and energized through the day. Find the recipe here.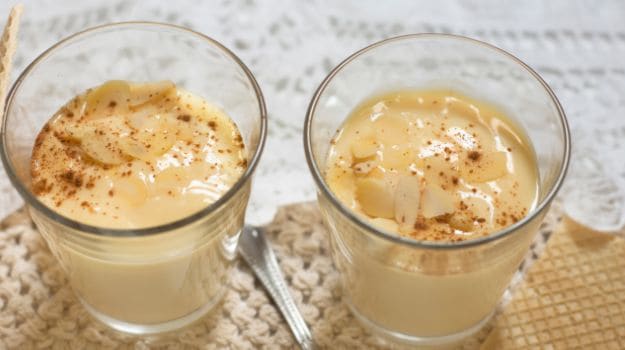 Ramadan 2020: Badaam Ka Sharbat | PC: iStock
Recipe by Chef Praveen Gonsalves
Dates impart natural sweetness to the kheer. Tasty yet full of fiber, this kheer is the perfect sweet dish for Sehri. Find the recipe here.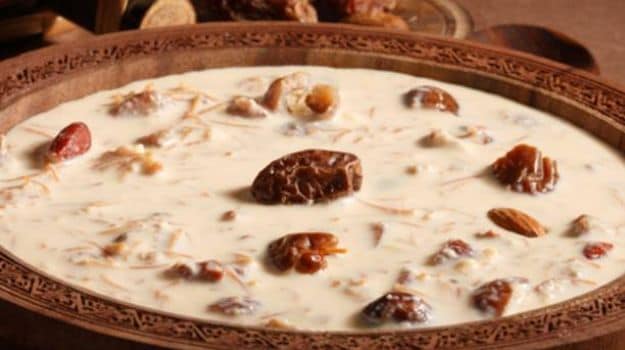 Ramadan 2020: Dates and Walnut Kheer | PC: iStock
Although you can eat as much as you wish to and whatever you feel like, Chef Sadaf tells us that you should avoid white bread, sugary foods and pastries. A lot of people just have dates and milk in the morning because it offers the perfect balance of fiber, sugar and carbohydrates without making you feel stuffed or overloaded.
Happy Ramadan 2020!