If you have grown up in
either of these cities
, there is a chance that you will feel (very) strongly about it. Especially about its superiority to the other. Born and brought up in
Delhi
, I recently moved to
Mumbai
for a while. It came as no surprise that majority of the discussions I had there revolved around this topic. We Indians are a passionate lot. We like to take a stand and even more than that, we like to defend it till the cows come home. Thus, the moment I would tell anybody that I am from
Delhi
, the age-old debate would start off yet again. Delhi's safety issues would be thrown into the discussion as would Mumbai's lack of infrastructure.After a point, I stopped taking part in these debates. To my mind, they were futile.
Each city
has its own nuances, and it really is the fact that they (and the thousands of other cities) are so distinct, that makes
India
such an incredible country.However, when it comes to
food
,
cricket
or
Bollywood
, we find it extra-difficult to be unbiased, so close are these topics to our heart. So when we went out and asked foodies across India which city deserves the crown of the Foodie Capital of India, answers flowed in freely. Here's what we found.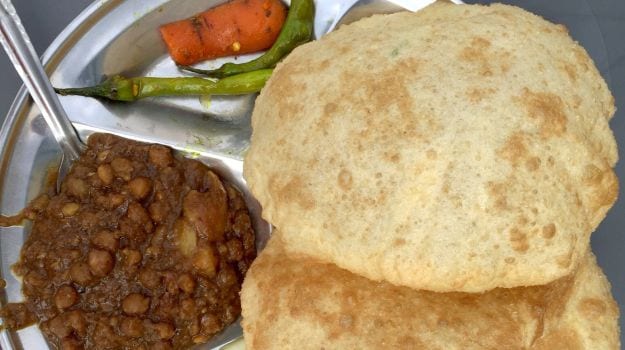 Delhi's chole bhature, anyone?
The Poll
The BIG FIGHT -Which city deserves the crown of #Foodie Capital of #India?Tell us NOW Also comment why you think so

— NDTV Food (@NDTVFood) December 16, 2015
We asked food lovers on
Twitter
as well as food enthusiasts, bloggers, food consultants and critics for their opinion. The winner was not unanimous. Infact, there were many nominations of smaller towns across the country known for their culinary heritage.
Hyderabad
was a popular one, as was Lucknow. Known for their
Nawabi food
, both got the nod from us too.
Kolkata Tales
When we spoke to food experts, a third name that kept cropping up was
Kolkata
. As much as we love
Bengali
food, we tried to delve deeper into why the city deserved the top slot. Our columnist and head of Equus Advertising,
Swapan Seth
, who has grown up in Kolkata and now lives in Delhi, insists that there can be no other winner but Calcutta. The rolls, the
devilled eggs
and
kosha mangsho
, all justify the claim, he proclaims. Surprisingly, food blogger and columnist
Kalyan Karmakar
agrees. Even though he now lives in Mumbai and blogs about his food journey there, he strongly believes that Kolkata is the Food Capital of India. His reasoning is sound too. "Eating is serious business here", he says. "People here have been obsessed with food way before food became sexy. The love for food is unabashed and unapologetic. Even
working lunches
here run into 10 courses". It is tough to argue with that logic.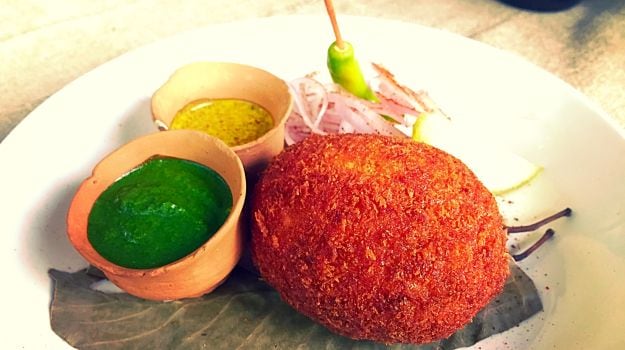 Devilled eggs
Other Cities – Bhopal, Indore and Ahmedabad
Other cities that came up in our poll were Bhopal and Indore. Madhya Pradesh has always been the neglected child, so as to speak and we agree that there is much to explore in these cities. We were surprised to see that Ahmedabad did not figure in the list. Whenever we have traveled there, we have been witness to the obsession with food in local households. Ahmedabadis love food so much that on weekends the kitchen is usually shut and families choose to eat out and enjoy.But, as expected, the final battle was between Mumbai and Delhi.
Runner-Up
With 28% votes,
Mumbai
was a strong contender.
The Pav Bhaji dished out in the city
is unparalleled as is Misal Pav and some of the
Koli fare
. We love watching sunsets on Carter Road chomping away on a gyro or spend time with friends in Prithvi Café. Matunga is a no-brainer when you're craving some food from down south and don't even get us started on Chota Kebab at Hindustan Hotel, Minara Masjid. Mumbai has sky bars for
glamourous evenings
and Candies for a relaxed morning.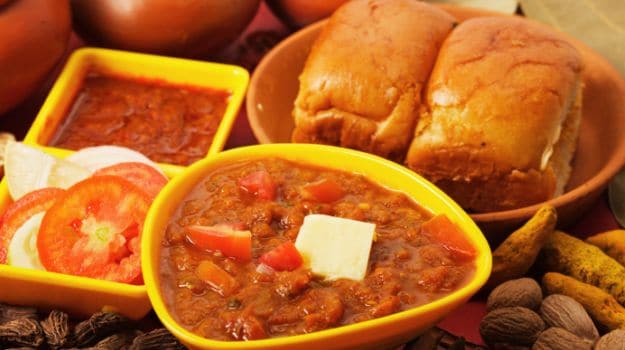 The undisputed hub of mouthwatering pav bhaji, misal pav, vada pav and other Maharashtrian delicacies.
And The Winner Is…
The clear winner, however, is Dilwalon ki Dilli. With 39% votes, foodies professed their love for the city and how. And we tend to agree. There is nothing to beat the
chole bhature
at every street corner, no one makes a better
butter chicken
than us, the
chaat
corners are a ready option for mid-meal snacks and
Jama Masjid
area the perfect place to indulge your taste buds. It is the city where state bhawans dole out fuss free and authentic meals and stalls at Dilli Haat offer regional indulgence. We have fancy restaurants like
Lavaash
and Q'la overlooking the Qutub Minar, a recent sprout of
terrace restaurants
and food for every budget. There would hardly be any cuisine which is not represented, and represented well, in the city. And the flavours are all exceptional. Authentic when you want them to be and customized to your palate like at Big Chill Café, if that is what you prefer.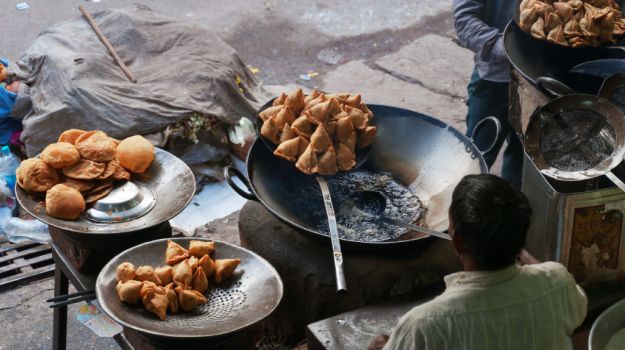 An all-time hit: Delhi's street food
India has spoken and crown for the
FOODIE CAPITAL OF THE COUNTRY
goes to –
New Delhi
.Now, let's feast!