Healthy Fast Food Recipes- When it comes to fast food, the word 'healthy' shies away. Fast food is quick, convenient and definitely delicious. But it is also loaded with calories, unwanted fat, hidden sugar and excess salt. Even on days when you do resolve to have a healthy meal, you might be tempted by a cheesy burger or a loaded taco.It's alright to indulge every once in a while, but if it becomes an everyday affair you need a serious change in your diet plan in order to stay healthy and fit. No, we're not asking you to give up on your favourites but a healthy makeover doesn't hurt. It's easy – you only need to remember two things. First, cut down the fat and salt. Second, go for ingredients that have the good stuff like fiber from whole grains, protein from nuts and seeds, cottage cheese and lean meats. You should also choose cooking techniques like baking, boiling or grilling over frying and breading.Skip the idea of serving fast and eating fast. Your brain takes about 20 minutes to receive satiety signals that the stomach is full. The concept of eating at fast food joints where meals are served in a matter of minutes and polished off in a flash thus promotes overeating. Since you eat fat, you tend to order more even when you are already full. This is why health experts will always advice you to sit at a table to eat, turn off any distractions, take your time to chew, taste and enjoy every bite. Such meals are more satisfying, prevent cravings and leave you feeling full for longer.
Why head to a restaurant when you get the same taste and better nutrition at home? There is nothing like your favourite meal made and enjoyed in the comfort of your home.
Give fast food a healthy spin with our 11 best recipes here:
Who said burgers couldn't be healthy? Swap the patty for one made with tofu, chickpeas, roasted nuts and vegetables, lather some sesame seed paste and slice it between whole wheat buns.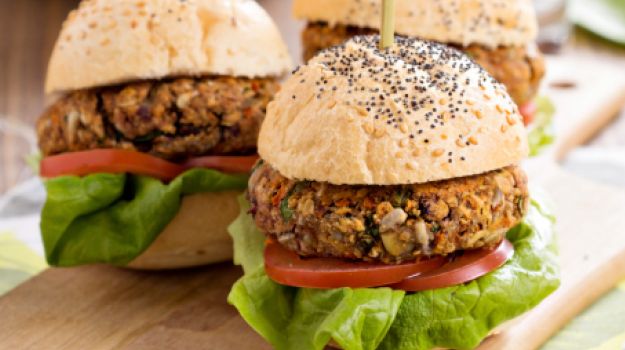 Tofu, chick peas, roasted nuts and vegetables mixed together to form a pattie.
Bake a wholesome batch fritters made with masoor dal and mushrooms to snack on and fight those unhealthy mid-meal cravings.
Mouth watering fritters with the goodness of masoor dal and mushrooms. These lovely fritters are baked, not fried.
A healthy whole wheat crust which is crisp on the outside and soft on the inside. Top it off with homemade pasta sauce, mushrooms, cheese and olives.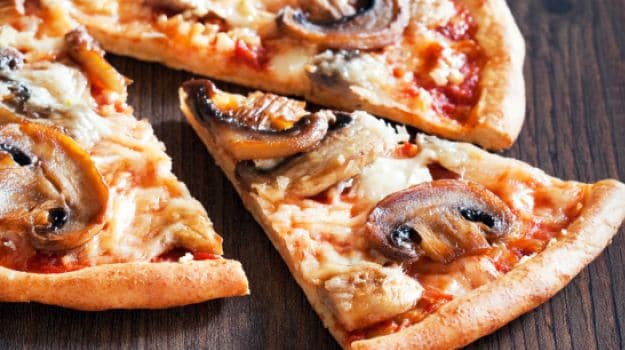 All the pizza flavour, minus the guilt. Dig into this healthy pizza made from stuff that's good for you.
A great way to make healthy and light tacos, swap refined flour with jowar flour. Fill it up with a mix of sauteed chicken and crisp vegetables to keep the calorie count low.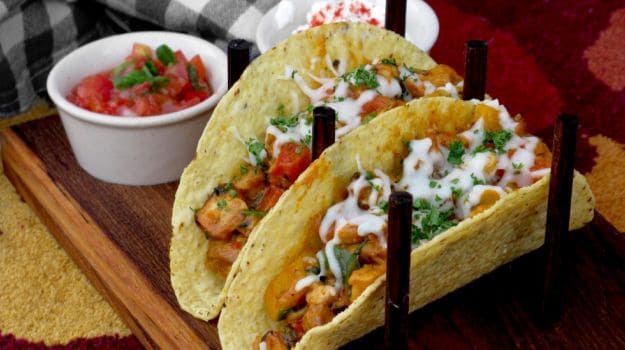 Quick to rustle up, make the tortilla from scratch with this simple recipe using Jowar flour.
An exciting way to use ragi flour - make these healthy pancakes. Stuff it with some delicious sausages and serve with a refreshing yogurt dip.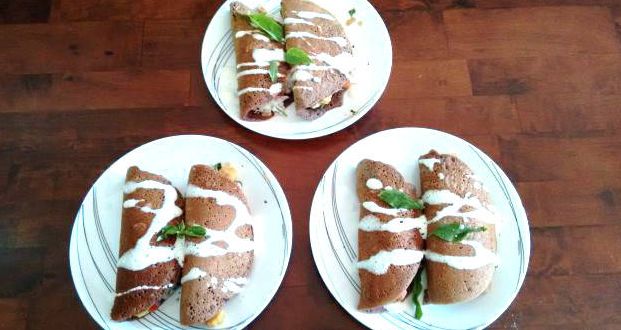 Stuffed with a delicately spiced filling of sausages, baby corns, button mushrooms and red bell peppers, these pancakes are the perfect start to your mornings.
Who doesn't love crisp, crunchy fries? Swap potatoes for polenta which is nothing but finely ground yellow or white maize (cornmeal) flour. You could choose to bake them instead of frying. If you'e a big potato lover, you even try these Baked Potato Wedges.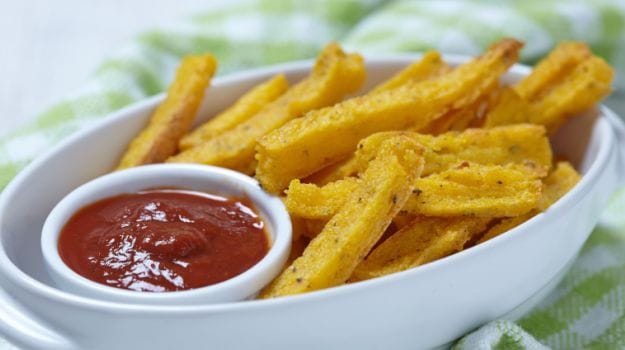 Chunky fries made with cornmeal dipped in a parmesan, pepper and chilli flakes batter and fried crisp.
Ditch the store-bought sauces, here's an easy way to make the BBQ sauce at home. Marinate the chicken in this sauce overnight and grill till golden.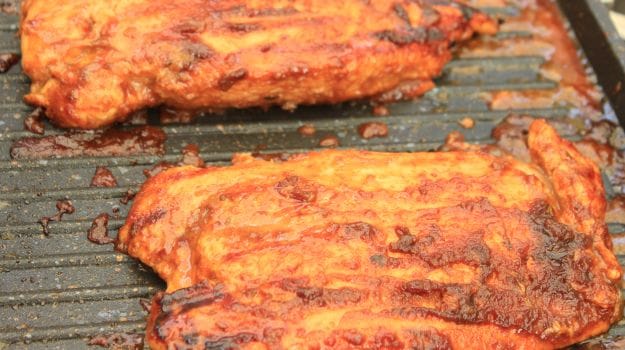 Relish your favourite chicken dish without any guilt, doused in a homemade bbq sauce.
Hands in the air for those who'd like healthy muffins. These sweet darlings are made wheat bran, milk and apple sauce to replace fat.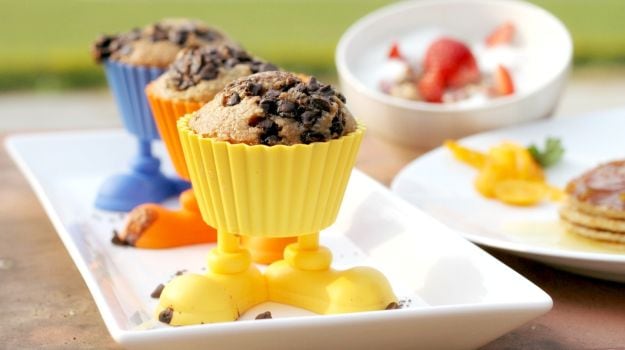 Delicious muffins made the healthy way with wheat bran, milk and apple sauce.
Got hit by sudden hunger? Don't reach out for a fried snack, these steamed parcels with a chicken filling wrapped around cabbage are as satisfying.
You will never look at mayonnaise on a supermarket aisle, if you make this healthy version with tofu and cashews at home! Promise.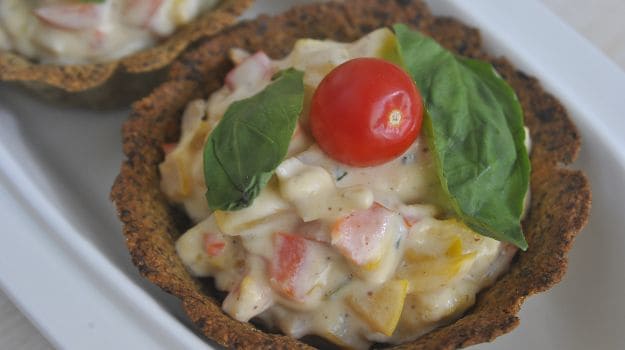 Imagine a mayonnaise without a drop of oil! Without any eggs. Totally vegan!
A healthy snack, packed with the goodness of quinoa and sesame, these crackers are finger food that you can easily prepare at home, serve with a delectable hummus made with orange, chickpeas and spices.
Serve these crackers along with a hot cup of tea.