West Indian Foods: The states of Rajasthan, Gujarat, Maharashtra and Goa make for the majority of western states of India. Diversity is one thing that is common across these regions - from culture and climate to food, you'll find a variety of it as you move from Rajasthan's Aravalli to the western coastline of Goa. Keeping up with India's cooking techniques and traditions, west Indian foods also boast of eclectic spices and a diverse range of dishes since the cuisine varies from region to region.


The state of Maharashtra covers a large part of western India. With Mumbai, Pune, Nashik and Nagpur being the largest cities, Maharashtra holds the status of being the second-most populous state in India, according to the 2011 national census. All of these states together offer a multifarious cuisine that keeps experimenting and reinventing new recipes that is rich in flavour. From Mumbai's vada pao and Bombay duck to modak and Pune's zunka bhakri, you'll have a hard time choosing what to try first. The Malvani cuisine is also prevalent in large parts of Maharashtra that uses a lot of dry-coconut.


Gujarat has a hot and dry climate and is traditionally a vegetarian region with a slightly sweet touch to every dish. Corn, lentils, sugar, buttermilk and gram flour are essential part of Gujarati cuisine. From spongy dhokla and fried and crisp fafda to delectable theplas, Gujarati food is unlike any other and as distinct as you can imagine.
Neighbouring Gujarat, the state of Rajasthan is the largest Indian state by area and comprises the maximum part of north-western region of India. Rich in culture, traditions and history, the desert land is one of the top tourist destinations in India. A large part of Rajasthan is inhabited by Marwaris and Rajputs, who prefer vegetarian food and hence, it heavily influences the cuisine. Dal baati choorma and kachoris are staple foods across the region and a crime to miss when in Rajasthan.


Goa, the party destination of India, has a lush, green coastline that provides an abundance of seafood. Since it was a Portuguese colony until the 1960's, there is a heavy influence of it across the flavours of Goan cuisine. With a tropical climate, Goan cuisine is rich in the use of intense spices and flavours along with coconut milk and rice. It borrows a lot from the Konkani food that is predominantly non-vegetarian, fiery and spicy with a hint of coconut.


Now, that we know the basics of West Indian foods and cuisine, let's get you on a gastronomically rich journey of the most popular and delectable recipes from the western India that you can prepare at home too!
Here Are 13 Best West Indian Food Recipes To Try At Home:
A plate of steaming hot vada pav is what might define the cuisine of Mumbai. The fact that most people agree that vada pav isn't just another snack but a way of life in Mumbai, clearly put it on a higher pedestal. A soft and spongy pav, stuffed with a golden-fried spicy vada, laced in a mouth-watering tamarind and coriander chutneys with a sprinkle of masala - vada pav is a true blue heaven that would instantly fill you up for a long time.


(Also Read: Vada Pav: History Of This Popular Mumbai Snack Would Make You Want To Grab One Right Now!)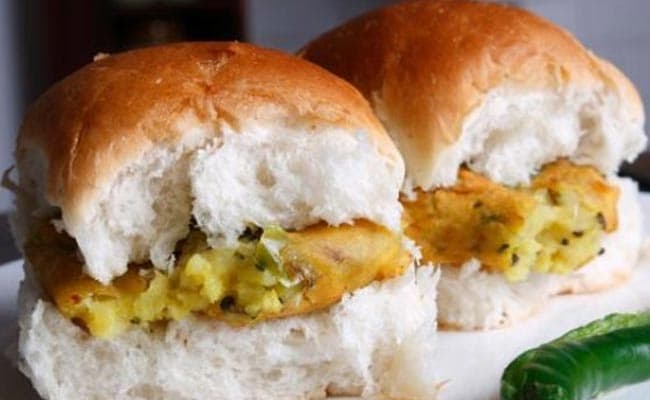 The most popular street food from Mumbai, so much so that Mumbai is almost synonymous to Vada Pav.
A traditional Maharashtrian dish, zunka bhakri is a sabzi made with chickpea or besan flour. It is a flavourful mix of red chilli, curry leaves and turmeric, stirred in water together and cooked with mustard seeds, cumin seeds, ginger, garlic and chillies. Zunka bhakri is popularly prepared as a side dish or accompaniment to bajra roti.
This side dish is eaten with jowar or bajra rotis.
Contradictory to what the name suggest, Bombay duck, or Bombil, isn't really duck; it is in fact a very fleshy fish found only in the waters around Mumbai. It has a special place in the hearts of Parsis. The tender, delicate fish is so soft that it can fall apart very easily. Marinated in turmeric, rice batter, chilli powder and a tang of lime, Bombil is then deep-fried to crisp.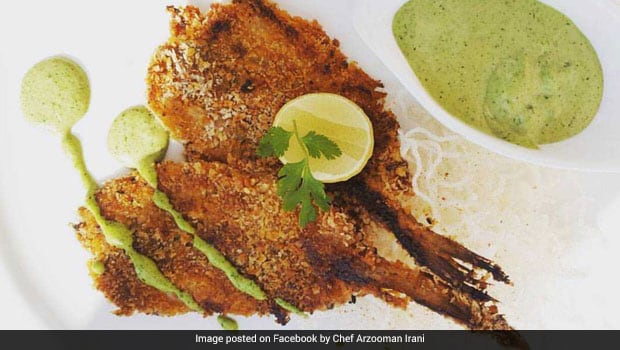 Despite its name, Bombay duck is not a duck but a type of lizardfish.
An easy, authentic Goan fish curry recipe that you can prepare at home in just about an hour. A flavourful blend of tamarind with coconut along with rich spices and Kashmiri red chillies give Goan fish curry the mouth-watering, aromatic taste that is sure to tantalise your taste buds. Pair this with cooked rice for a hearty meal.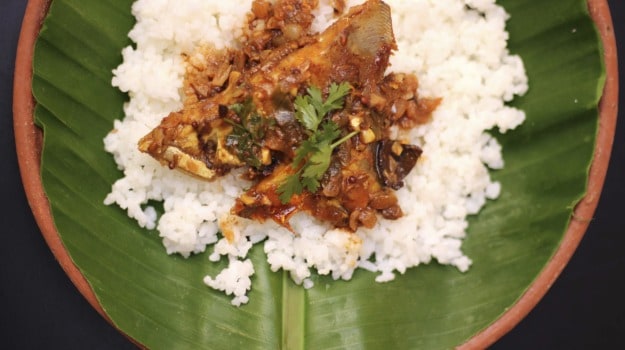 The tender fish marinated in lemon and cooked in a rich masaledaar gravy.
Bibik, or bebinca, is a traditional Goan dessert influenced by the popular Indo-Portuguese culture. A delectable layered pudding with multiple thin coconut-flavoured layers divided by clarified butter. Preparing this West Indian dessert is a task of patience, but well worth of it all. Being the only dessert unique to Goa, it is known as the 'queen of Goan desserts'. You can find Bebinca in Goa during Christmas and Easter feasts and also during the weddings and other celebratory occasions.


(Also Read: 6 Goan Desserts You'd Love to Binge on the Next Time You Are in Goa)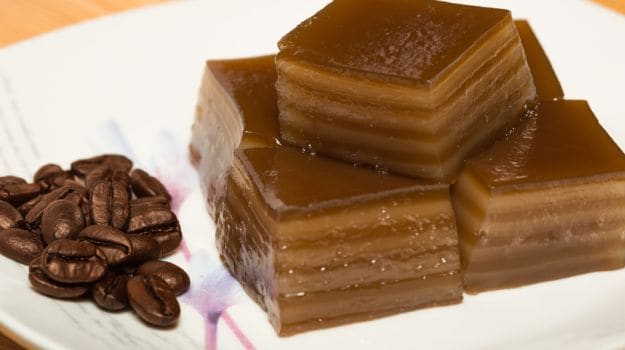 Traditional Bebinca has about seven to sixteen layers but you can have as many as you wish.
Delicious Indian flatbread from the state of Gujarat, methi ka thepla is made from fresh fenugreek (methi) leaves, flour, ginger, garlic, green chillies, coriander powder, sugar and salt, together kneaded along with yogurt. Made into thin parathas cooked on high flame, relish them as is or pair with your favourite chutney, pickle or sabzi.
Flour kneaded with methi, ginger, chilies, herbs and yogurt and made into crisp paranthas.
A delectable dessert that you just won't be able to have enough of, shrikhand is traditional Indian dessert originating from Gujarat. Just three ingredients along with a few more steps, preparing shrikhand would be a super easy and quick process. It is made with hung curd, mixed well with cardamom powder and sugar, chilled to perfection. Also known as 'Matho', it is also offered as prasad in temples besides being a regular dessert in a traditional Gujarati thali.
Filled with rich, creamy flavour with a smooth consistency, Shrikhand is a favourite of kids and adults alike.
Undoubtedly the king of Gujarati snacks, dhokla is one snack that has gone beyond borders and made its place on the global palate. Besan, chillies, turmeric, lemon and curd made into a batter and baked to a spongy delight. With a spicy tadka of mustard seeds, curry leaves, coconut and coriander powder, this low calorie microwave dhokla is a treat to relish as an evening snack with a piping hot cup of tea.
This dhokla recipe is a quick and easy one that is delicious as well as healthy!
Gram flour roundels added to a rich and spicy curd based gravy makes for a tantalising gatte ki sabzi that you can pair with hot parathas. Cooked in a myriad of spices, gatte are a traditional Rajasthani dish, almost staple to every meal or occasion.
This mouth-watering Rajasthani delight is full of spices and flavors that you just can't resist.
A divine Indian sweet form the land of Rajasthan that you can never say no to! Prepared with desi ghee, maida (all-purpose flour) and milk, ghewar (ghevar) is a round, honeycomb-like dessert soaked in sugar syrup. Most popular during the Rajasthani festival of Hariyali Teej, ghewar is mildly fried, filled with rabri and topped with dry fruits.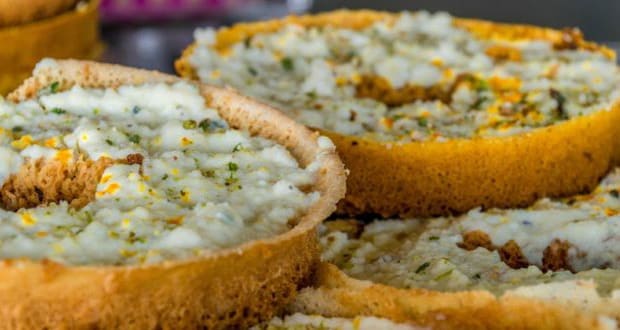 There are a plenty of varieties of the traditional dessert Ghevar including Mawa and Malai.
While there are quite some vegetarian recipes in the Rajasthani cuisine to boast of, non-vegetarian delights such as Laal Maas have their own charm. It is a fiery red meat dish that is traditionally prepared with a special variety of Rajasthani red chillies known as mathania. It is known to be the most favourite of the erstwhile Rajput warriors of Rajasthan who absolutely adored such strong, bold and hot flavours.


(Also Read: Top 10 Spiciest Dishes of India)
Laal maas is a fiery Rajasthani meat curry cooked in a myriad of chillies and spices.
A much-loved Maharashtrian curry that is a spicy melange of potatoes, freshly made spice paste and sprouted beans. Goes best with pav, it is usually served at the breakfast table but also makes for a light meal in itself.
Here we have the recipe for Chicken Cutlet Pao that will help you bring the flavours of Goan street food right in your kitchen!
Enjoy the myriad flavours of West Indian Foods at the comfort of your home, since these recipes will ensure you never have a dull meal! Let us know your favourite recipe in the comment section below.
About Aanchal MathurAanchal doesn't share food. A cake in her vicinity is sure to disappear in a record time of 10 seconds. Besides loading up on sugar, she loves bingeing on FRIENDS with a plate of momos. Most likely to find her soulmate on a food app.