How to make an omelette in a mug… Yes, we're serious!If you've watched the movie The Hundred Foot Journey, you know that the omelette is a milestone in any chef's career - so simple yet a task to master. Omelette is a French word that came into use during the mid-16th century and has since traveled across the world and been adapted into various versions. While the Spanish Omelette is a classic made with a stuffing of potatoes, India's famous Masala Omelette is made with a mix of finely chopped green chillies, onions, coriander, cumin and a pinch of turmeric. Now, we're all for you experimenting with flavours and channeling your inner MasterChef on a lazy Sunday but we introduce you to a legendary recipe for those crazy hectic mornings. Presenting: An omelette in a mug!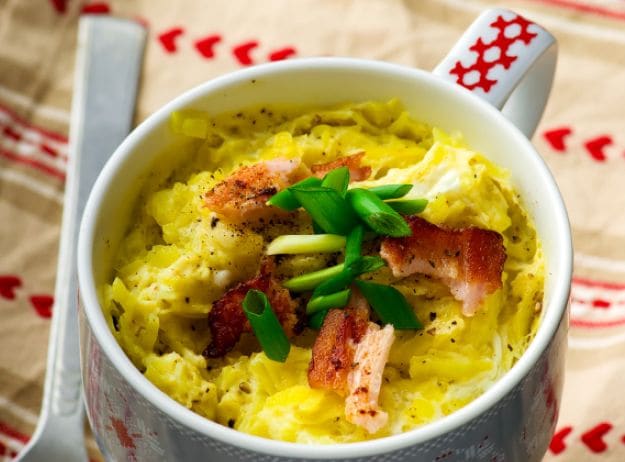 You can finally kick your
morning
cereal habit to the curb, escape your weekly rut and start your day with a mean
omelette
. Now this is no run-of-the-mill meal; it's downright divine. It maybe minus the frills, but it's also sans the fuss. All you need is
two minutes
to spare and voila! You've got yourself a perfectly fluffy and cheesy omelette.This recipe is perfect for a quick meal. It's
protein
-packed and versatile; works for breakfast,
lunch
,
dinner
or even a
midnight
snack. It's also a great way to get the
kids
in the
kitchen
! I still remember when my little cousins (7 and 9) saw me making this cheesy treat and screamed, "
Eggs
in the
microwave
?" They have been playing around with seasonings and toppings ever since, be it
ham
and
cheddar
or
basil
with
tomato
and
feta
.
(Read: Parents, you can finally sit back and relax)
.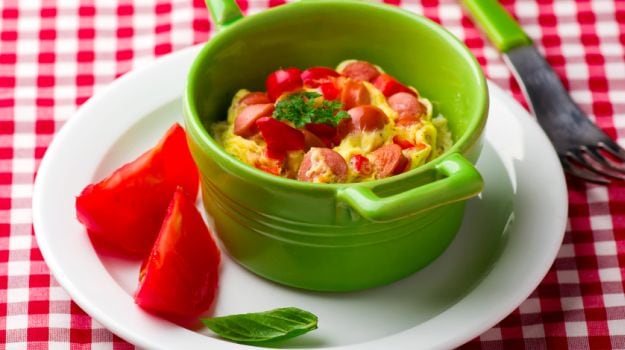 We bring you
our favourite recipe of Omelette in a Mug
:
Serves: 1Ingredients:
1
egg
2 egg whites
2 tbsp shredded cheddar cheese
1 tbsp diced green bell pepper
Salt and ground black pepper (to taste)
Chopped ham or bacon (optional)
Cooking spray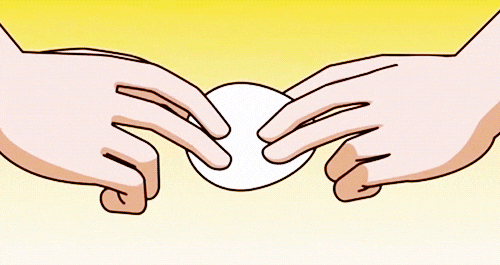 Directions:
1. Combine egg, egg whites, cheddar cheese, bell pepper, salt, ground pepper in a microwave-safe mug coated with non-stick spray.2. Microwave on high for 1 minute and give the contents a stir.3. Return to the microwave and cook until the eggs are completely set, 1 to 1 1/2 minutes longer. (Note: Time differs from one microwave to the next).4. Sprinkle cheddar cheese on top, crispy bacon if desired and dig in!Now it's your turn! Cook up a storm in your microwave and let us know what flavours you experimented with.