Beyond Wazwan: A Peek into the Cuisine of Kashmiri Pandits
Shivangana Vasudeva, NDTV | Updated: May 03, 2018 12:05 IST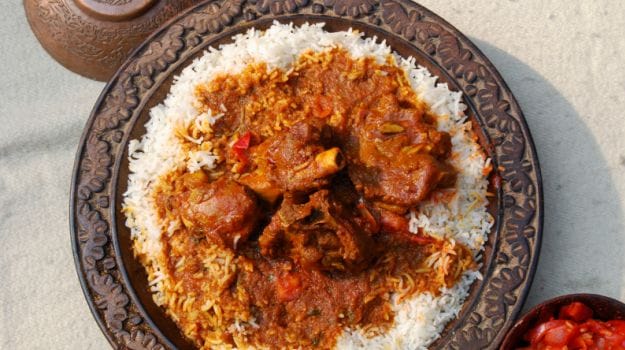 In her book 'Multiple Flavours of Kashmiri Pandit Cuisine', Annapurna Chak writes, "Kashmiri cuisine has evolved over years. The first major influence was the food of the Kashmiri Pandits, the Hindus of the Valley. The cuisine was then influenced by the culture which arrived with the invasion of Kashmir by Timur from the region of modern Uzbekistan. Subsequently, Kashmir and its food have been strongly influenced by the cuisines of Central Asia, Persia, Middle East and Afghanistan". This ancient cuisine is a blend of many cultures but with a compelling identity of its own. It is refined, beautiful and full of rituals. The two predominant cooking styles of the Muslim community and that of Kashmiri Pandits have developed through ages of culinary craftsmanship.

While I've always believed (and many of us do) that the robust Wazwan feast fits the imposing beauty of Kashmir like no other, I could see my allegiance dwindle when I met Chef Suman Kaul. Chef Kaul organizes Kashmiri food fests for ITC hotels across the country. A Kashmiri Pandit who moved to Hyderabad from the Gul Poush Vadie of Kashmir, she was preparing a feast – a rather homely affair. We talked about Kashmiri cookery and her journey of becoming a chef from being a housewife.

Kashmiri cooking was a skill most women were supposed to master. This is probably why the food of the Kashmiri Pandits showcases grace and has a delicate charm. Traditions have weaved recipes and dishes passed down through countless generations and ingredients have a purpose beyond flavour. The Kashmiri Pandits are one of the few Brahmin communities in India who are non-vegetarians, besides Bengali and Goan Brahmins. Mutton takes the lead on the table and it appears in some form at every meal. "A lot of meat dishes are prepared to keep warm when temperatures dip. It is usually marinated in curd or saffron milk for hours, sometimes even for two days. The preparation is quite similar to Wazwan meats but tastes and textures vary. The classic Naine Rogan Josh is a lighter version of the one found on the Wazwan menu. The gravy has a thinner consistency and it has the essence and flavour of Kashmiri red chillies and asafoetida (heeng)," says Chef Suman.
The other dish that came my way was Nokur Yakhni, chicken cooked in yogurt, served with a warm, freshly baked Khameeri roti. The sweet bread is a great companion for the curry. Chef Suman points out, the curries are very light and make use of yogurt to form the base and add depth to the dish. The older generations of Kashmiri Pandits never used onion, garlic, tomatoes, chicken or eggs. Lamb and fish were always a part of their meals. Rohu and Trout are the main varieties of fish found here. Rohu is served grilled or pan fried and trout is usually curried. With time, the use of chicken became popular. However, onion and garlic are still restricted. Another feature that sets it apart from the Wazwan cuisine is the dependence on asafoetida or heeng to impart flavour. It adds a cheeky kick that can totally transform any dish.

Most curries pair well with unadorned rice which is a staple but the variety from Kashmir is more starchy. It features in a stunning range of pulaos inspired by the Mughlai or Awadhi Dum Biryanis. The Naine Monge Khescher is as delicious as it is visually impressive. Mutton and whole green lentils are cooked in mustard oil and finished on dum with Basmati rice. Kashmiri food is all about slow cooking. You let the ingredients simmer and create magic over several hours. And it turns out, every dish holds true to its meaty flavor.

The collection of vegetarian dishes is fairly ambitious. In the Kashmir valley, where nature shows off her bounty, there is something remarkable about the freshness of vegetables like turnips, radish, lotus stems and haak leaves that cannot be compared to those from the plains. Haak is every Kashmiri's favourite and mine as well. I was thrilled to know that these lovely greens had been specially sourced from Kashmir. "This is one of the easiest dishes to prepare and is most common in the kitchens of Kashmiri Pandits. Boil some water along with mustard oil, heeng, salt and green chillies. Wash the Kashmiri greens with cold water and add them to this mix. Let it simmer for 10 to 15 minutes while stirring it occasionally," she explains.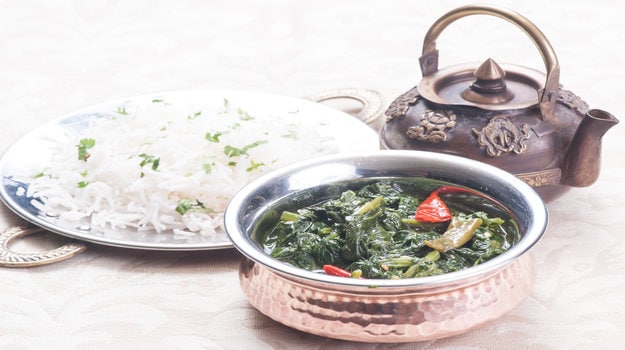 The dish is beautiful in its simplicity and that's another notable characteristic of the Kashmiri Pandit cuisine. "Most of our dishes are made home-style. As a Kid, I often watched my grandmother prepare family meals and inherited her style of cooking. When we talk about Kashmiri cuisine, people only think about Gustaba, Rista and other dishes that can be hearty and heavy. Not much is known about the Pandit cuisine. I was hoping to promote our legacy, our ghar ka khaana and in the process I discovered my passion for cooking. With an elegant touch, the cuisine of Kashmiri Pandits shows that simple food can be flavourful and delicious too." I couldn't agree more as I nibble on crisp slices of batter-coated and fried green apple dipped in akhrot pudine ki chutney. Famously known as Choonth Pakori, it can really surprise you.

One of the most widely recognized vegetarian Kashmiri dishes, the Dum Aluv (also known as Dum Aloo) is very different from its hot and spicy Punjabi cousin. It is more vibrant, earthy and tries to achieve a balance in flavours. Baby potatoes are often poked before being bathed in a pool of spices to soak in all the goodness. Chef Suman tells me, "We also cook our own version of Razmah (rajma) called the Gogji Razmah. These kidney beans are tinier, darker in colour and somewhat sweeter than the Punjabi rajma. The dish is a subtle mix of spices with the addition of turnips."

The most critical character is the use of spices. Kashmiri cuisine is as rich in spice as it is in tradition. Fennel seed powder, cardamom, star anise, dry ginger powder, kewra - all the warm and comforting flavours come together as a kind of a perfume. "Saffron is king. We use it is in almost every dish," she proudly proclaims. I read in Annapurna Chak's book, who is also a Kashmiri Pandit, "the best way to extract the flavor and colour from saffron is to dry roast the strands lightly on a mildly warm griddle, crumble them and then soak them in a tablespoon of hot milk or water before adding to the dish to be flavoured."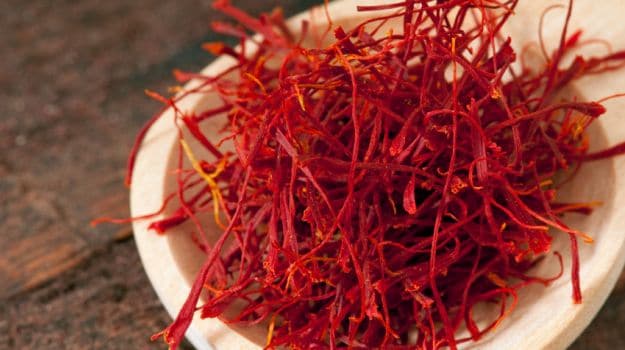 My meal ended on a sweet note with Kesari Kheer and Shufta, a dessert that has become a rare exception. It is an assortment of nuts simmered in saffron honey and is traditionally prepared to celebrate festivity. I have many fond memories of Zarda, sweet rice with saffron and nuts, that take me back to my grandma's kitchen. These classic desserts are designed to show off a few ingredients much like the other delicious dishes that belong to Kashmiri cuisine. It's the simplicity that makes them so good. Absolute heaven.

Chef Suman Kaul's Signature Recipe

Kashmiri Mutton Koftas

The flavour of the lamb stands up to the mild mix of spices. They're soft and best served straight from the pan.