It took me a while to make the connection between ridge gourd and the loofah sponge. The name 'luffa' is commonly used to refer to Luffa Acuangula, what we know as a ridge gourd in India and many parts of the world in its unripe form. The fibres from this gourd have been used to make the loofah sponge, long before
cosmetic
companies discovered them. Across India, traditional loofah fibres have been treasured for their skin enhancing properties for centuries, but India's fascination with ridge gourd is more than
skin
deep. This dark green vegetable with white vegetable
pulp
(on the inside) gets its name from the ridges along its hard exterior.Turai in most parts of India, Beerakaya in Andhra Pradesh and Telangana, Peerkangai in
Tamil Nadu
, Peechinga in Kerala, Sebot in Manipur; ridge
gourd
is truly a pan-Indian vegetable. It's also commonly used in
Asian cuisines
in countries as diverse as
Japan
, Vietnam and the Philippines - from soups to
stir-fried
vegetables. Ridge gourd has always been treasured in ancient
Ayurvedic
diets that revolve around balancing the three doshas or biological energies found throughout the human body and mind. These doshas are derived from the five elements – vata for instance is a blend of space and air, kapha of earth and water, and pitha is a combination of fire and water. Ridge gourd has been known for its 'cooling' properties – it increases the vata and kapha while controlling the pitha. The vegetable is rich in nutrients –
Vitamin C
, riboflavin,
zinc
and is also full of
antioxidants
.
Most dietitians will advise you to add the ridge gourd skin to your diet and steer clear of recipes that don't incorporate the skin. It's the most nutritive element of the vegetable. A simple way to add this to your diet is to chop the vegetable and blend it into a
juice
– you could add
carrot
and even
orange
if you don't fancy the slightly
bitter
flavour of the ridge gourd. In
Karnataka
for instance, ridge gourd
bajji
(deep-fried with chickpea batter) is made with the skin. The vegetable is also combined with other nutritious ingredients like peanuts in
Maharashtra
or fish in Manipur. Another great way to cook ridge gourd is to combine it with
moong dal
.
Ridge Gourd Recipes
1. Beerkaya Pachadi
One of the tastiest and
nutritious
ridge gourd dishes I've ever tasted is the Andhra-style Beerkaya Pachadi. You can make this either with the skin of the
beerkaya
(ridge gourd) or the vegetable – the cooking method doesn't change. This versatile
chutney
can be mixed with
rice
or eaten with
dosa
or rotis and is very easy to make. For the recipe, click
here.
Image Credits: www.tummykhush.wordpress.com
2. Peerkangai Kootu
Peerkangai (ridge gourd) kootu is a common dish in Tamil Nadu. This dish combines moong dal with ridge gourd (just like many other parts of India). It's a great accompaniment with rice and
rasam
. It can also be eaten along with rotis. For the recipe, click
here.
3. Turai ki Sabzi
Recipe by Chef Niru Gupta
A common summer vegetable in North India, it is cooked with a mix of spices including mango powder and asafoetida. For the recipe, click here.
https://food.ndtv.com/recipe-torai-ki-sabzi-99105
4. Masor Tenga
Recipe by Arunima Borah
A simple, home-style, Assamese fish curry that is a regular feature during lunch and dinner. It is best enjoyed with steamed rice and a fresh green chilli on the side. 'Tenga' meaning sour is the dominant flavour in the curry, and it is made with tomatoes, ridge gourd and lemon. For the recipe, click
here.
5. Jhinge Chingri Posto with Rice
Recipe by Sunil Chauhan
A creamy Bengali prawn dish made with ridge gourd and potatoes along with a range of traditional spices – poppy seeds and panch phoran. For the recipe, click
here.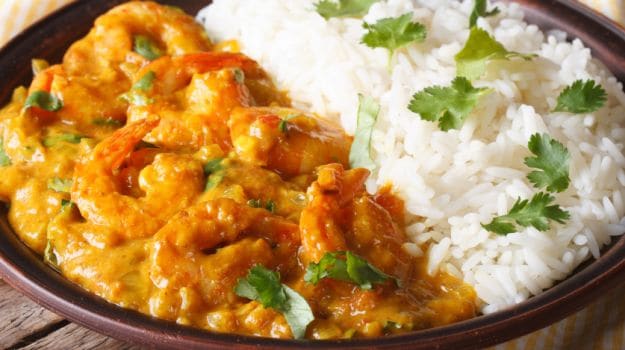 About the Author:
Ashwin Rajagopalan is a cross cultural training expert and lifestyle writer. When he's not writing about food, he thinks about gadgets, trends and travel experiences. He enjoys communicating across cultures and borders in his weekday work avatar as a content and editorial consultant for a global major and one of India's only cross cultural trainers.
Disclaimer:
The opinions expressed within this article are the personal opinions of the author. NDTV is not responsible for the accuracy, completeness, suitability, or validity of any information on this article. All information is provided on an as-is basis. The information, facts or opinions appearing in the article do not reflect the views of NDTV and NDTV does not assume any responsibility or liability for the same.