A meal at home is rarely fulfilling if a ladleful, or more, of
dal
is not served. It's one of the most adaptable ingredients in an Indian kitchen. Take any one
dal
, the
masoor dal
for instance, and you can find at least five ways to cook it. And that too is seriously underestimation. Each region of India has its favourite selection of
dal
, even though most common ones are used pretty much everywhere, and each
dal
is prepared in a different way. For example, the
arhar dal
is used to make
sambar
is South India,
amti dal
in
Maharasthra
, and Gujarat's famous
khatti meethi dal
as well. And all three have distinct flavours, and simply cannot be compared. The
masoor dal
on the other hand is used to make
bodi
(dried lentil dumplings) in
Bengal
, different kinds of
desi
soups
,
halwa
in north India, and more. In fact, dal is one of best-known sources of proteins for
vegetarians
, and comes with plenty of other benefits as well, which we shall get to as the article progresses. But one has to be careful while consuming too much of it.
Dals
are also known for the production of uric acid in our body, and can cause damage to our system if consumed excessively. So go easy on them.Now, let's begin by identifying some of the most commonly used
dals
in our homes. How many can you identify without having to wrack your brains too much? Let's start:
Here Are 8 Types of Lentils and Their Benefits
1. Green Moong
The green
moong
or green gram is one of the most flexible pulses available. Not only can you make it into a simple
dal,
but it's used to make sweets as well. Plus green moong
sprouts
are a wonderful source of
protein
. They are available whole, split, with skin on, and removed. It's a source of manganese, potassium, folate, magnesium, copper, zinc, and
vitamin B
. Also high in dietary fiber.(Also Read:
Moong Dal For Weight Loss: Here's How India's Favourite Dal Can Help You Burn Fat​
)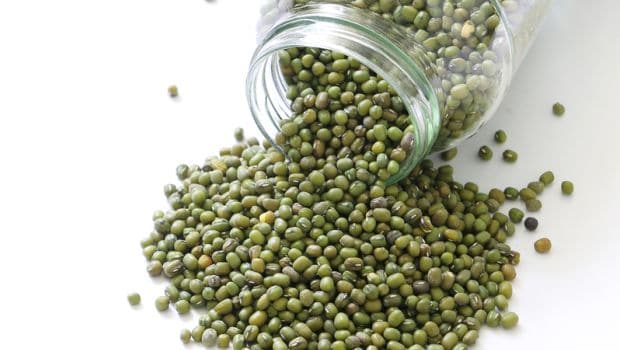 2. Urad
Dal
This one is usually called black
dal
when whole, and white when it's skinned and split. And yes, the black
urad
is the star ingredient in
Dal Makhani
.
Urad
is also used to make
bondas, papads, medu vada
, a version of
payasam
, and even
dosas
! It has a very earthy taste and is often slimy on the tongue. In Bengal, the white
urad
is also used to make Biulir Dal, a recipe that's quite simple and yet absolutely delicious. And what's quite unique about this recipe is that the flavour is enhanced by the addition of fennel. Urad Dal helps improve
digestion
, good source of protein, controls
cholesterol
.(Also Read:
Urad Dal For Skin: 5 Amazing Home Remedies To Fight Skin Problems​
)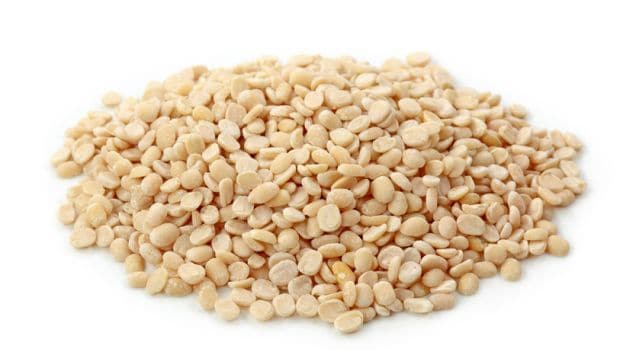 3. Masoor Dal
The
masoor dal
is perhaps one of the most common pulses in an Indian kitchen. The Bengali
bori/bodi
made with
masoor dal
is an excellent addition to vegetables and even
fish curries
. And making it is really simple. Masoor dal is a good source of protein, essential amino acids, potassium,
iron
, fiber and vitamin B1. It also helps to lower cholesterol and control
sugar levels
.(Also Read:
Masoor Dal Benefits: This Kitchen Ingredient Is A Powerhouse Of Nutrients​
)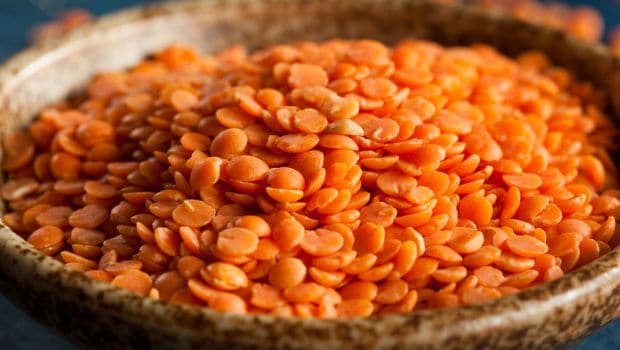 4. Toor/Arhar Dal
Also called Pigeon Pea,
arhar dal
is one of the most used ingredients in an Indian kitchen. One of the most delicious ways to cook it is to make the
Gujarati
khatti meethi dal
. Arhar dal contains iron, folic acid, magnesium,
calcium
, Vitamin B and potassium.(Also Read:
The Story of How Arhar Became India's Favourite Dal​
)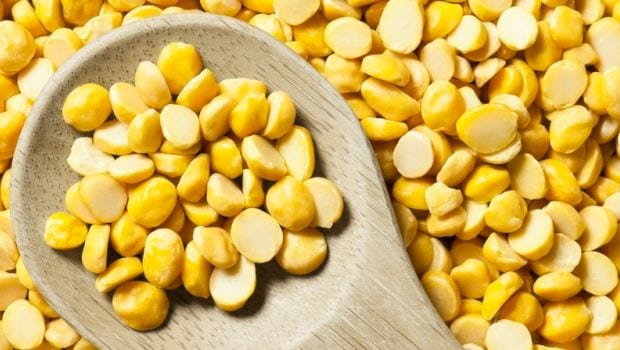 5. Lobia
Also called cowpea or black-eyed pea, probably because of the little black spot on the otherwise white dal, the lobia is known to have originated from West Africa, but it widely cultivated in
Asia
and the US. The lobia is cooked in plenty of ways in Asia and elsewhere. For instance in Vietnam, it's used to make a
dessert
called Che Dau Trang where the peas are cooked with
coconut milk
and sticky rice. In Trinidad and Tobago it's also used to make
beans
and
rice
. In India, it is prepared similar to how other dal preparations are made.Health benefits
:
Lobia is packed with protein and fiber, and is a good dal to incorporate in your diet if you're trying to
lose weight
. It also controls fluctuation of cholesterol levels, and keeps them lowered.For lobia recipe, click
here
.
6. Matar Dal
There's little you can't do with
matar
, or dried peas. And most of the recipes for this dal are the easiest. In
Kolkata
, the
ghugni
is one of the most popular street foods. It's also cooked at homes as an evening
snack
. You could use the yellow variety or the green. Team it with fluffy
luchis
and it's a winner.Health benefits
:
High in protein, and
dietary fibre
. It's also a good source of manganese, copper, folate, Vitamin B1 and B5, and potassium.For
ghugni
recipe, click
here
.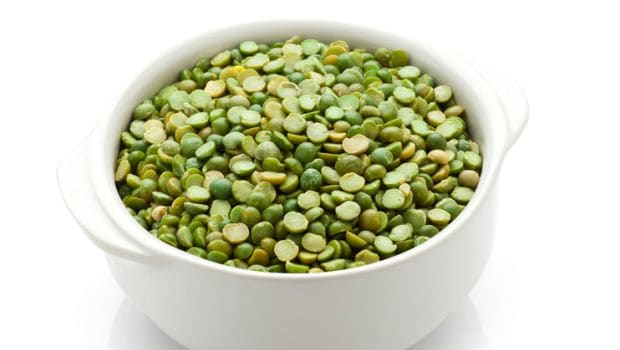 7. Chickpea
Also known as Bengal gram,
channa dal
, and Garbanzo beans, this
dal
comes in two forms: a smaller one with a dark skin, which is simply called
kala chana
, and the larger white ones that are also known as
kabuli chana
. It's cooked in different ways, and can be sprouted to add to a
salad
. One of the healthiest ways to eat the
kabuli chana
is to make
hummus
out of it. Health benefits: It has anti-inflammatory qualities, is high on folate, molybdenum, manganese, copper, fiber, protein, iron and zinc.For hummus recipe, click
here
.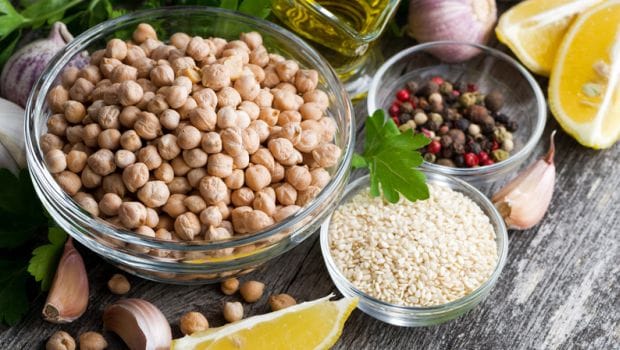 8. Horsegram
Not everyone likes the horsegram or
kulthi
. However underestimated, it does come with its benefits. Make a
rasam
with it, and you'll warm up instantly on a cold night. Health benefits: It is the best source of calcium among other pulse. It's also high in protein content, low in fat, and in lipid and sodium content, and is good for those who
diabetes
or suffer from
obesity
. It is however high in carbohydrate. For the recipe of rasam, click
here
.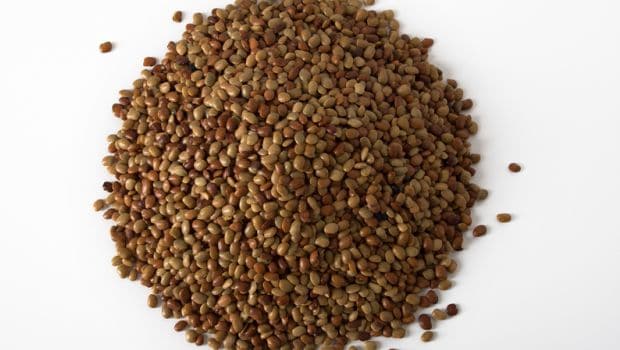 About the author: Priyadarshini Nandy would love to call herself the writer who "divides her time between London and Prague", but being able to call both Bengaluru and Kolkata her home is equally gratifying. As an independent journalist, she writes about food, theatre, travel, and more food, for various publications - new age and old school.Disclaimer: The opinions expressed within this article are the personal opinions of the author. NDTV is not responsible for the accuracy, completeness, suitability, or validity of any information on this article. All information is provided on an as-is basis. The information, facts or opinions appearing in the article do not reflect the views of NDTV and NDTV does not assume any responsibility or liability for the same.