10 Best Chickpea Recipes
NDTV Food | Updated: July 03, 2018 17:02 IST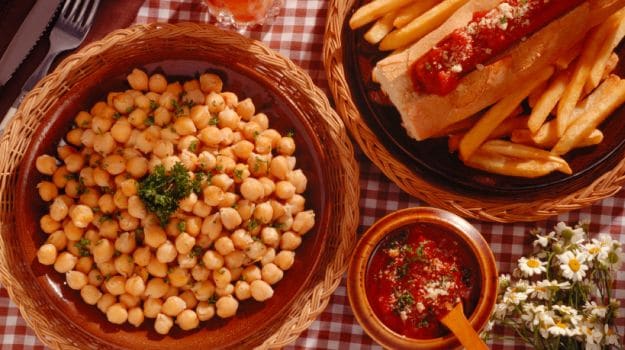 Here are our 10 best chickpea recipes you and your family will enjoy.

One of the biggest challenges faced by modern day cooking is to create harmony between taste and nutrition. We have to lookout for foods that easily fit in our daily routine and at the same time satisfy our taste buds.

Legumes are one of the best known sources of protein. They include lentils, soybeans, peas and chickpeas. Chickpeas are popularly consumed across the globe. They are a prominent feature in Indian and Middle Eastern cuisines. These cream-coloured, pearl like beans are also known as garbanzo beans. They are very versatile and easy to cook. Add them in your salads, dips, soups or use them in a curry. You can team them with garden fresh veggies and breads and also serve them as a side with meat or seafood.5 Healthy Reasons to Eat More Chickpeas:

1. Packed with protein: Chickpeas are one of the best vegetarian sources of protein. They are also enriched with calcium, iron, manganese, phosphorous, fibre, potassium and folic acid.

2. Good for your heart and cholesterol levels: Chickpeas are a good source of folates. Folates help in reducing the amino acid and homocysteine which helps in averting the risk of stroke, heart attack and other heart diseases. Regular consumption of chickpeas also helps in lowering bad cholesterol and triglyceride levels.

3. Good for diabetics: With a low glycemic index, chickpeas help in maintaining blood sugar levels.

4. Go gluten-free with chickpeas: Here's some good news for all the vegans out there and those who are gluten intolerant. Chickpeas are one of the best sources of protein and can easily replace meat and other animal derived food products for their protein content. Chickpea flour or besan is also a great option for vegans.

5. For weight loss: Chickpeas are low in fat and enriched with dietary fibre that aids digestion. These also have a high-satiety value, which means that consuming chickpeas keeps you full and satiated for long and helps you fight those mid-meal cravings.

Now that you have enough reason to add more chickpeas to your diet, show them some love and get cooking. From interesting Indian curries and mind-blowing Middle Eastern snacks to sensational soups and salads, we've got you covered. Our best chickpea recipes promise to give you a fast, filling and flavourful meal.

1. Ragda
Recipe by Chef Niru Gupta

Straight from the streets of Maharashtra, this popular snack is set to win everyone's heart. Potato tikkis are teamed with heart-warming curry made of chickpeas.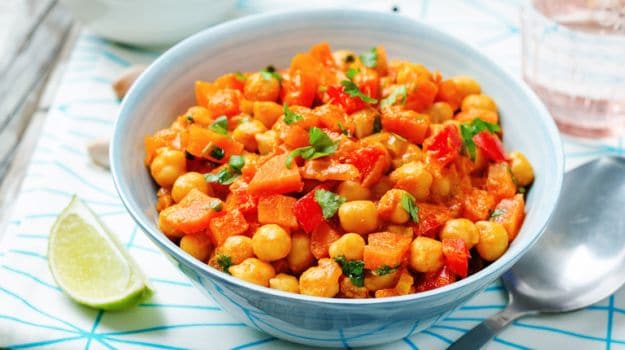 2. Three Bean Chaat
Recipe by Chef Vicky Ratnani

Chickpeas along with green beans and kidney beans create this easy to make, nutritional chaat. High on nutrients and bursting with flavours, this is perfect to tame your mid-meal hunger pangs.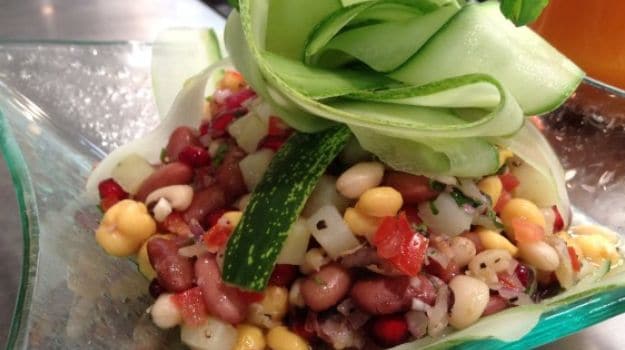 3. Masala Channa
Recipe by Chef Gunjan Goela

Confused over what to cook for lunch? This sensational recipe will fix you with a wholesome and filling afternoon meal. Pair it with bhaturas and you are good to go for a dinner party.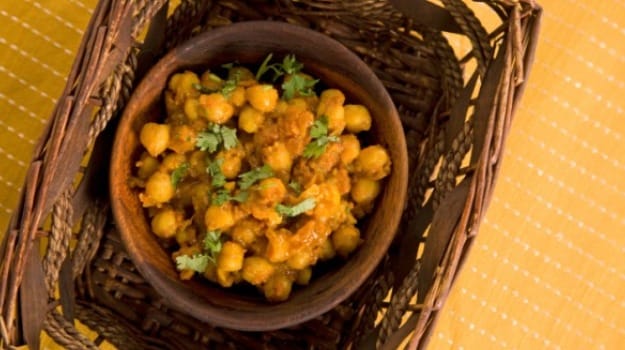 4. Hummus with Coriander
Recipe by Chef Aditya Bal

Aditya Bal gets you back to basics with the star Middle Eastern recipe simplified for you.



5. Chole Bhature
Recipe by Chef Aditya Bal

The quintessential Punjabi superstar, chole bhature is a must have Indian dish. Channa cooked in hot spices and when teamed with golden bhatura, one gets to taste magic!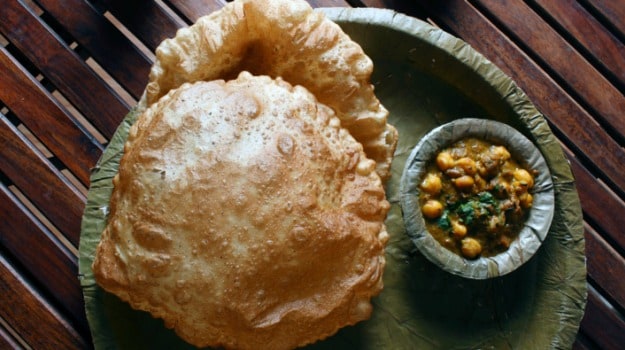 6. Falafel with Pita Bread
Recipe by Chef Niru Gupta

Fried chickpeas roundels stuffed in pita bread. Learn to master the art of cooking this Middle Eastern gem from Chef Niru Gupta.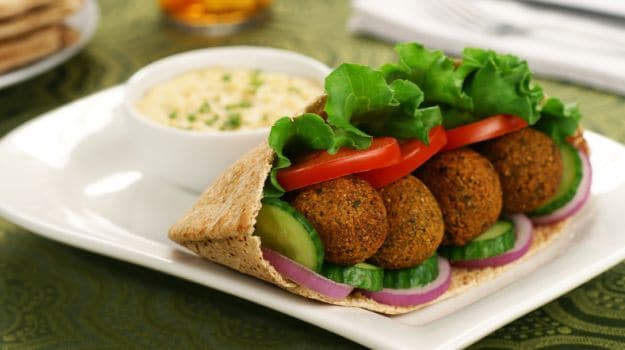 7. Channa Madra
Recipe by Chef Avneet Hotel Cecil Oberoi Himachal Pradesh

Bring together chickpeas in a blend of yogurt and a host spices to arrive at this authentic Himachali delicacy. Cooked in pure ghee, this curry will make crave for more.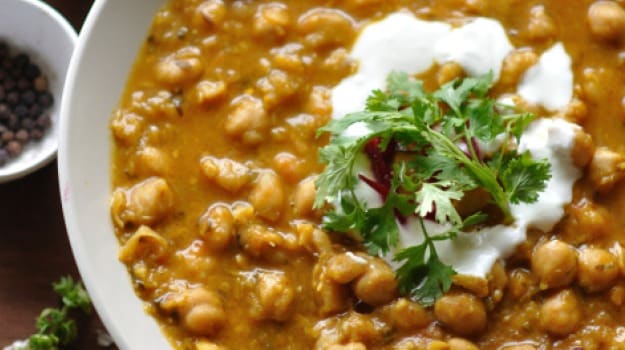 8. Minted Chickpeas and Crispy Okra
Recipe by Chef Vicky Ratnani

Chef Vicky Ratnani brings to you a sensational fusion dish combining fried ladyfinger served atop a beautiful chickpeas salad.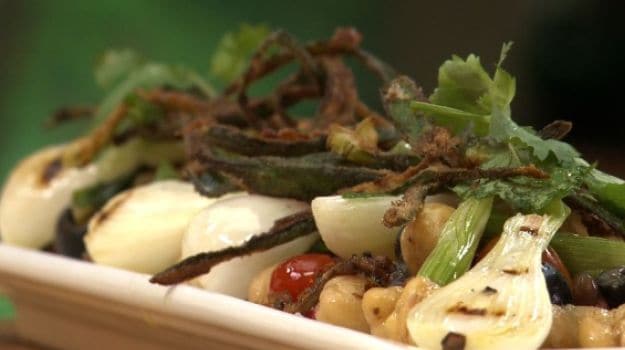 9. Kushari
Recipe by Chef Vicky Ratnani

Bring together rice, lentils, macaroni and chickpeas to create this fabulous Egyptian delicacy. Easy to make and cooked in a jiffy, you are sure to please one and all with this.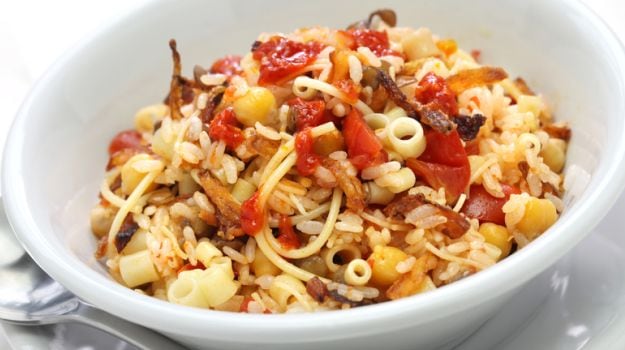 10. Chickpea Soup
Recipe by Chef Vicky Ratnani

Curl yourself cozy with the warmth of chickpeas soup simmering away in a blend of fresh veggies. Soup up!