10 Best Healthy Chicken Recipes
Plavaneeta Borah , NDTV | Updated: March 31, 2016 20:34 IST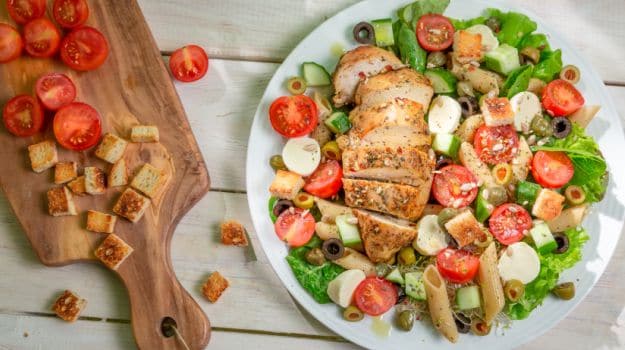 Considered to be a healthy protein-fix, chicken when cooked right can be immensely satisfying. The best part about the meat is that it readily soaks in different flavours, thus helps in creating a number of dishes. Its versatility is what makes it a favourite choice among various cuisines; be it chicken tikka masala, satays, Sunday roasts, barbecued wings, grilled breasts – you name it! Moreover, it is a pleasure cooking chicken, even for amateur cooks, because unlike red meats, it takes only a few minutes of your time to make it.

Chicken can be included in your daily diet without any worries. It is a lean meat and doesn't put you at risk of high cholesterol like beef or pork does. You can also cut out all the creamy curries and rich sauces, and cook it the healthy way with a mix of spices and fresh herbs.

If you are of the opinion that it is time consuming to cook or have run out of interesting ideas to preparing the meat, then you will love our 10 best recipes. From low fat chicken curry to home-made chicken shawarma and barbecue chicken, there are plenty of options for you to spruce up your dinner meal and enjoy it to the last bite.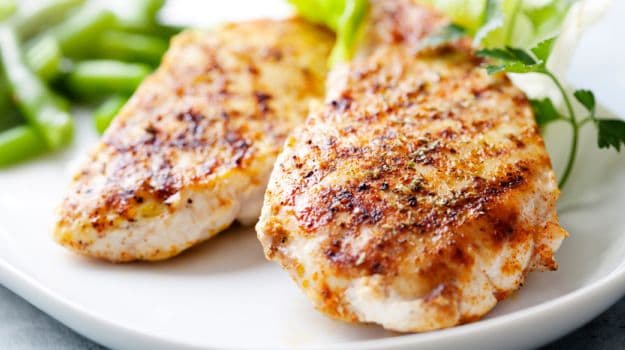 Even if you have only 15-20 minutes to spare from your hectic schedule, that's good enough. One of the easiest ways to including chicken in your daily diet is to stock your refrigerator with chicken breasts. Next, marinate a few pieces (as per your requirement) every evening in a mix of spices and pastes/ sauces, and then pan-fry or grill them the next day, just before your mealtime. Yes, it is as simple as that and will only take 15 minutes of your time. Enjoy them with a side of steamed or grilled veggies and there's nothing like it. And chances of you get bored of the meat are dim because there are endless ways you can play around with the ingredients for the marinade, from using simple ginger-garlic paste to drizzling some teriyaki or home-made barbecue sauce. Let your imaginations run wild!

If you are up for some more exploring, then here are 10 healthy chicken dishes that are guaranteed to impress -

1. Grilled Herb Chicken Breast with Honey and Asparagus
Recipe by Chef Tara Josh, The Chatter House

A sumptuous grilled chicken recipe – the chicken breasts are marinated with honey, thyme, lemon, and served with crisp asparagus and potatoes. For the recipe, click here.

2. Chicken Tagine and Couscous
Recipe by Chef Joey Mathew

Dig in this healthy couscous with the goodness of pomegranate and mint. Served with an easy to make chicken tagine, which is cooked with preserved lemons, saffron and olives. For the recipe, click here.




3. Malwani Chicken Sukka
Recipe by Seema Chandra

A masaledar chicken recipe with a dense paste and coconut-y flavors. And guess what? It is made with just two tablespoons of oil. For the recipe, click here.

4. Low Fat Dahi Chicken
Recipe by Divya Burman

A low fat Indian chicken curry recipe with yogurt as its base and a mix of spices to lend to its flavour. For the recipe, click here.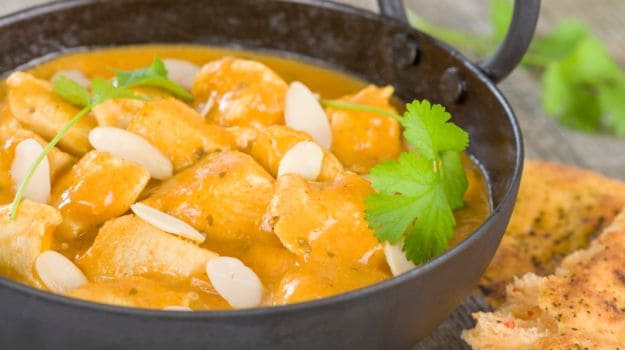 5. Paprika Roast Chicken
Recipe by Aditya Bal

An easy to make, five-ingredient roasted chicken recipe with paprika and sour cream. For the recipe, click here.

6. Guilt Free BBQ Chicken
Recipe by Seema Chandra

Chicken breasts marinated in a flavorful homemade BBQ sauce and grilled. For the recipe, click here.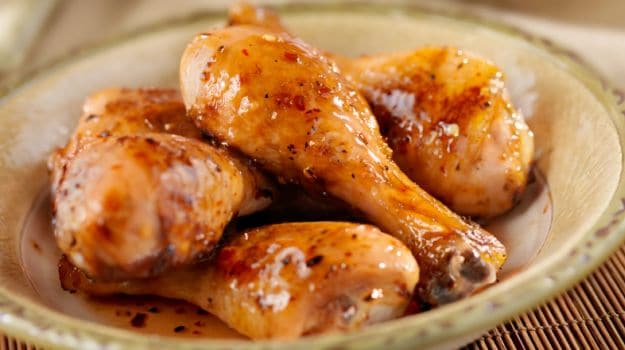 7. Balinese Chicken
Recipe by Chef Subrata

Try out this traditional chicken recipe with flavors from Bali. Boneless chicken leg meat cooked in lemongrass, stock, sweet soya and a variety of vegetables. For the recipe, click here.

8. Low Fat Chicken Shawarma
Recipe by Divya Burman

Knock off the pita bread to make a low fat chicken shawarma with lettuce. Stuffed with pan fried chicken, tomatoes, onions, chillies and a yogurt based sauce. For the recipe, click here.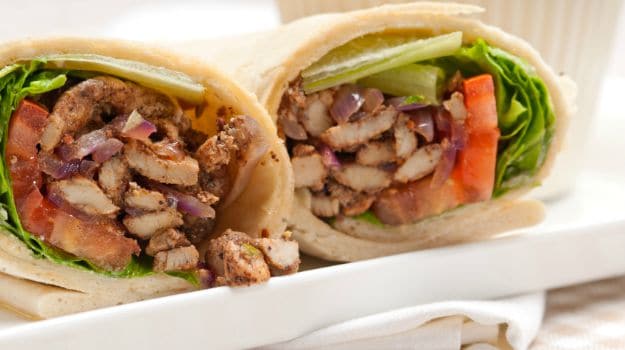 9. Chicken Sajji

Sajji is a popular recipe from Baluchistan. Here, chicken is marinated with chillies, lemon, garlic paste and other spices, and cooked on fire. For the recipe, click here.


10. Baked Chicken Seekh
Recipe by Divya Burman

A popular Indian snack now tweaked to suit your diet plans! Chicken Seekh Kebabs with mild flavours, baked crisp. For the recipe, click here.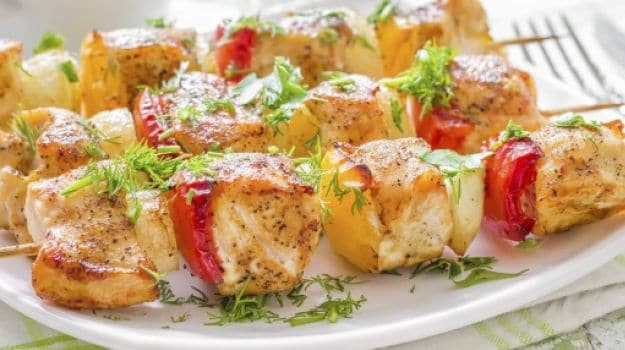 For the latest food news, health tips and recipes, like us on Facebook or follow us on Twitter.