Himachali Recipes- Besides being blessed with breathtaking natural beauty, Himachal Pradesh also offers a tasteful blend of culture and tradition. The word 'Hima' actually means snow in Sanskrit. Himachali cuisine gives you more than one reason to fall in love with it. The surrounding states of Punjab and Tibet have a deep influence. Most of their dishes are slow-cooked imparting a unique flavour and aroma and a lot of their preparations are also fermented. The cuisine is predominantly homely yet rich and intense.

Since it is hard to find a variety of fresh vegetables on the hilly terrain of Himachal Pradesh, there are a lot of non-vegetarian dishes and the use of lentils, rice and pulses is common. Interestingly, the best quality of Basmati rice comes from this region – the foot of the Himalayas. The daily menu in every household is a simple fare of dishes made with fresh seasonal produce. In the lower area of Himachal, you will find more vegetables, fruits and local leafy greens and as you move higher, meats and grains take over.

Regions in the north of Himachal Pradesh like Spiti and Lahaul are comparatively dry and therefore they use hardier local grains like buckwheat, barley and millets. A lot of their traditional dishes like Siddu, Aktori or Gulgule are cereal-based. Towards the Southern parts, you will find more of milk and milk products considering their rural culture.

They also use a lot of yogurt as a base to most curries which adds a comforting depth along with buttermilk and desi ghee. The food is rich and spicy with a generous sprinkle of spices like cardamom, cinnamon, turmeric and coriander powder. Dham is a traditional festive meal that is prepared by Brahmin chefs. It is only cooked by Botis, a particular caste of Brahmins who are hereditary chefs. These Brahmin cooks originally belonged to the Kangra Valley and prepared meals for weddings, festivals and special occasions. It is believed that they were rewarded with a bag of wheat at the end of the year.

Dham includes aromatic rice, moong dal, madra of kidney beans or chickpeas cooked in yoghurt and a sweet dish made with lentils and rice called Mitha Bhatt or Mithdee which is made with boondis and breadcrumbs. The dishes of the meal may differ in various regions of the state. Pahadi folks are also devoted to their cups of tea and given the chilly weather it's justified. Tchaku Cha is a kind of salty butter tea that is very popular. A special kind of black tea is used to make it, along with milk, salt and butter. It is blended in a traditional vessel called dongmo.

From the serene valley and beautiful hilltops, we've got you 11 amazing recipes to recreate the authentic flavours in your very own kitchen.
Babru is a Himachali version of the famous North Indian kachoris stuffed with black gram and deep fried.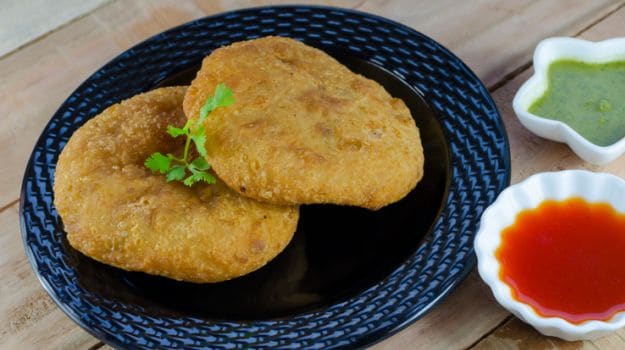 Perfect for evening snacks with a cup of tea.
Stir fried chunks of juicy chicken with mint, coriander, ginger and garlic. Simply delicious.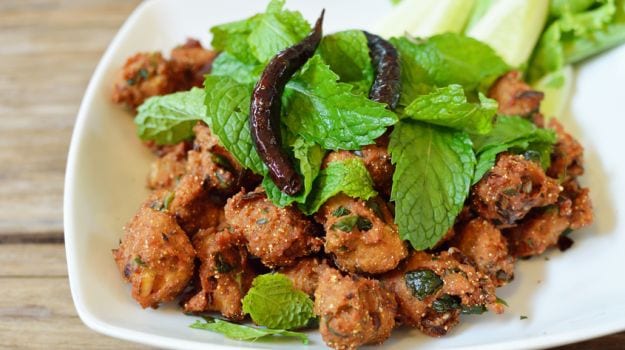 This pahadi chicken recipe is full of flavour.
Marinated with spices and then coated with chickpea flour, the fish dish is fried crisp and golden.
Madra is a popular Himachali curry made with chickpeas and yogurt that belongs to the Chamba region. It is slow cooked with a variety of spices and an aroma that can make you drool instantly.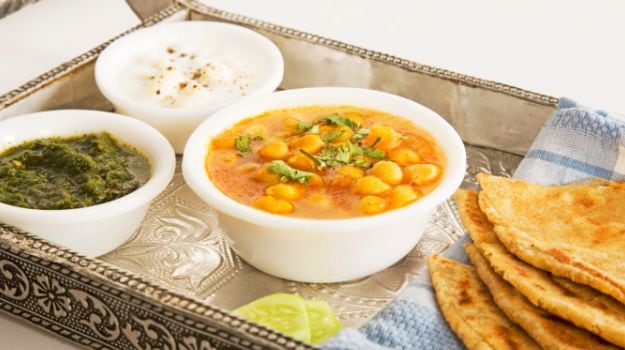 A rich blend of chickpea and the goodness of yogurt.
Chha Gosht is a rich meat curry made with marinated lamb, gram flour, yoghurt and spices like cardamom, coriander, bay leaf and ginger.
This fish delicacy is a much-loved dish of the Kullu region. Trout fish is marinated with subtle spices to bring out the natural flavours and then shallow fried in mustard oil.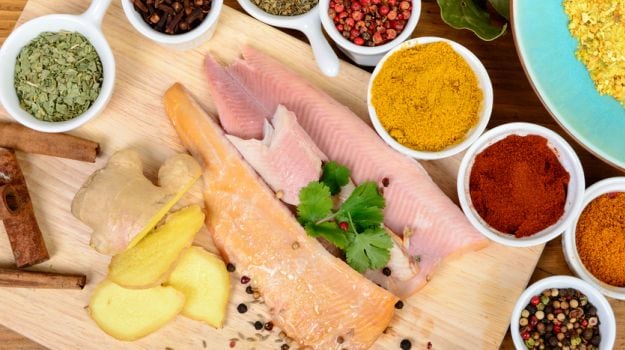 Kullu trout is smeared with a host of Indian spices, pan-fried and served on a bed of hot rice.
A healthy soup made with a very nutritious local grain called Gahat along with flavours of garlic and coriander.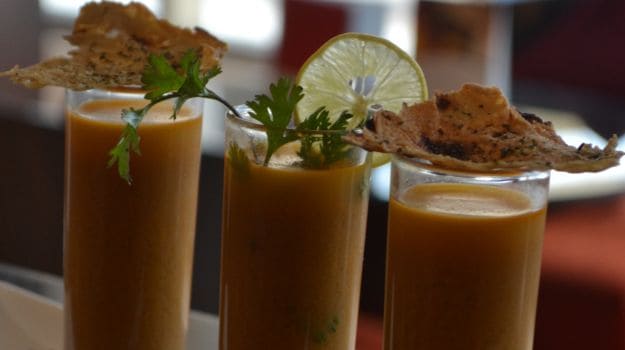 Gahat is a very healthy lentil which is known to help in removing kidney stones.
Khatta is a tangy side dish made with chickpea flour, dry mango powder and spices. It can completely transform a boring meal.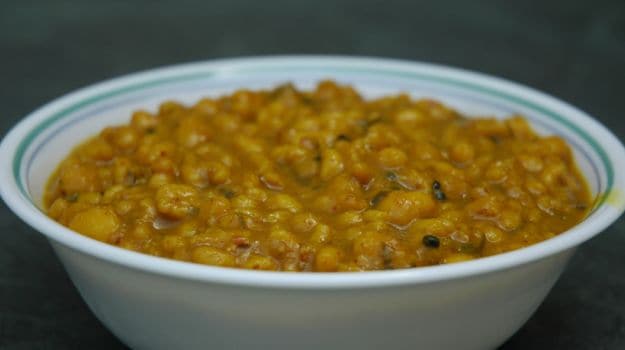 This sour dish is all about the flavours of amchur powder and chickpea flour.
A great way to cook seasonal pumpkins, this authentic recipe comes from the Northern sate of Himachal Pradesh. Here is a simple but flavourful dish of pumpkins with mustard seeds.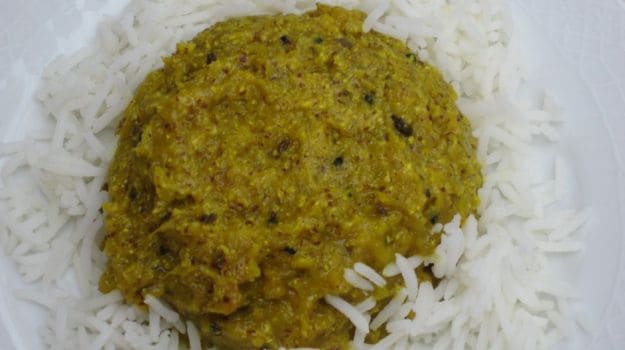 We love the pungent, spicy flavors that go together to make this delicious dish.
This easy recipe can serve you a meal in minutes. Potatoes cooked in a creamy yogurt gravy – it's as simple as it gets.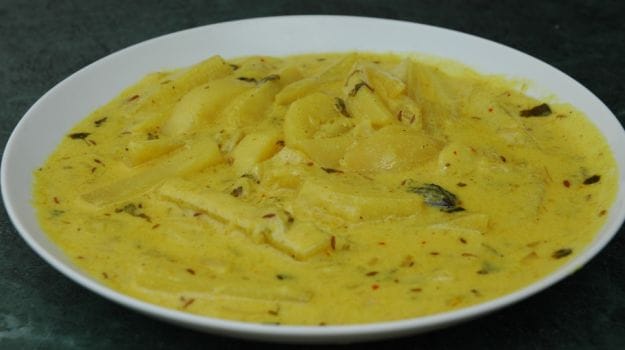 Pahadi-style potatoes in a creamy yogurt gravy with warm spices like cloves and cardamom.
Try our version of Himachali tawa murgh. Chicken pieces marinated in curd, cream and freshly ground garam masala. Topped with a sizzling tempering of red chillies and coriander.
A must have in the dinner party menu!
A recipe from the safe haven of homeliness, Himachal Pradesh. Chef Mansingh of Woodville Palace Hotel shows how to make a crisp Himachali style papad.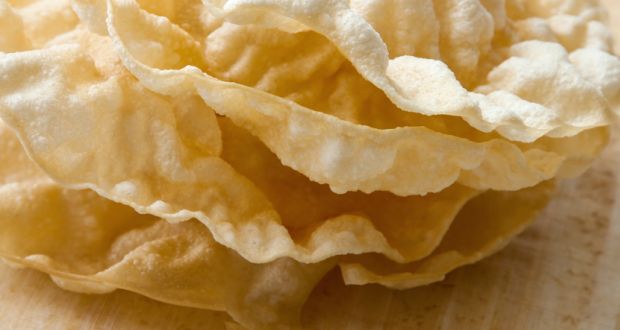 Hot, crispy and delicious, this recipe from Himachal will enhance your taste buds in no time.