I have never really come across any ingredient as versatile as
milk
. If you look at the culinary expanse which milk is capable of rendering to the food arena, it is beyond imagination. Not only does it fulfill our daily nutritional requirement, it also goes into making some of the most loved delicacies around the world. In India, it is used to make an array of preparations that are relished with much love and enthusiasm.Let's take a look at the importance of
milk in regional Indian cooking
, and what different parts of the country simmer and whip up with the help of nature's elixir.
Rich, creamy curries and more: Just a dash of milk can boost up the flavour of any dish. Those who like their gravies silky smooth, half a cup of milk helps you acquire that velvety texture. Not only milk, its by-products like chenna, khoya, paneer, cream, yoghurt and buttermilk are also used to prepare a range of delicacies. Also, can you ever imagine Indian cooking without a dash of butter or ghee tadka atop? Milk is used exponentially in various regional preparations. Starting right from Kashmir, where milk is married with meat, to Kerala where it goes into making some of the creamiest curries and stews.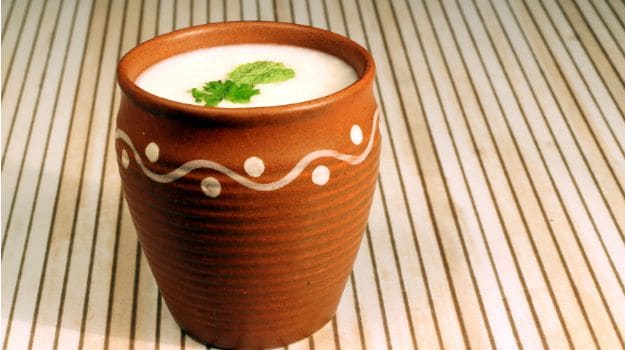 Buttermilk goes into making most Indian delicaciesWhen in Kashmir, you can't miss out on Keleeya, which involves cooking tender, succulent lamb pieces in milk-based gravy along with rich and aromatic herbs and spices. Kashmiri salted tea, also known as noon chai or sheer chai is also something that the valley is famous for. Kashmiris are also known for brewing the spell-binding, soul-soothingkahwa, which, at times comes with the addition of milk.
Just in case you want to try authentic Kashmiri food using milk and its by-products, here are our best recipes to get you started:
Where milk is water! We are talking of Rajasthan; a state where water is so precious that the locals have learned to make use of other resources in lieu of water. Rajasthani cooking extensively uses milk. From their dals, curries to non-vegetarian specialties, milk is almost pervasive in Rajasthani cuisine.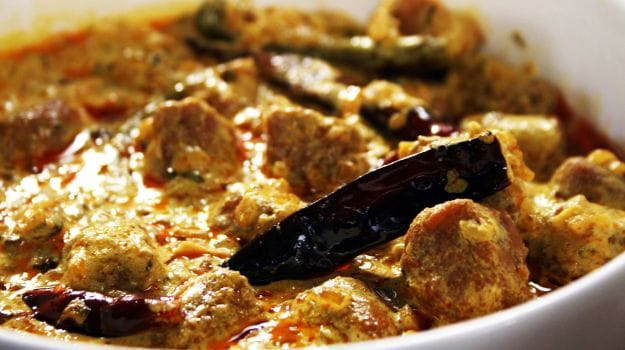 Rajasthani gatte ki sabzi
Recipes you can try:

The Land of Amul: Not many would know but Amul, one of the leading milk and associated products manufacturer in the country is based out of Anand in Gujarat and is officially known as the Gujarat Cooperative Milk Marketing Federation. The state enjoys abundance of milk which is reflected in its cuisine as well. Gujarati food is probably the sweetest in the entire country with most delicacies using milk. Whether it is handvo that uses buttermilk or popular dishes like khandavi, Gujarati kadhi, to the best loved dessert shrikhand; milk is quite a hit.
KadhiAlso, when it comes to Maharashtra, how can we ever forget their sensational kadhi and desserts like modak and basundi?
Passionate Punjab: Since the state boasts of being one of the largest consumers of milk, you will never sit down to eat in Punjab without a glass of lassi or chaach by your side. People in Punjab are also passionate about cooking with ghee and butter. Most star curries are cooked in 'desi ghee' and breads that go with them are served 'makhan mar ke'.
You can try cooking the following: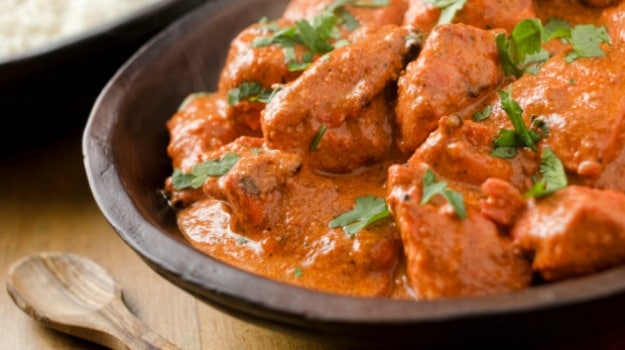 Butter chickenThe sweet affair: In my knowledge, there is probably no other place in the world where one would find such a vast range of desserts as in India. India's love for sweets is irrevocable, irreplaceable and undying. From simple kheer that can be made in just a few minutes to some of the deeply loved desserts like sandesh, rasmalai, rabdi, shrikhand, rasmalai, kulfi, payasam, mishti doi, choices are aplenty. In India, festivals and celebrations call for desserts and it is then when milk assumes an extremely significant role.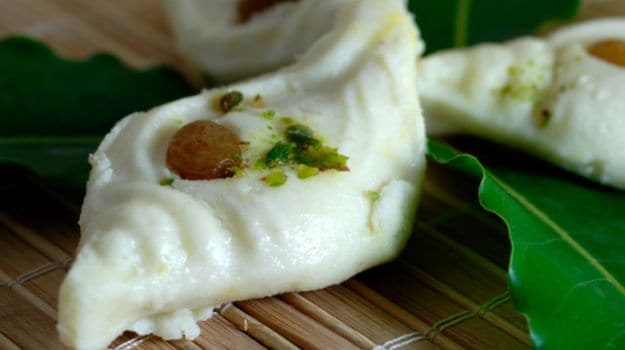 SandeshBengal is known specially for its wide range of milk-based desserts like bhapa doi, malai chom, payesh, kheer kadam and raj bhog. You can try making the following in the comfort of your home: Chenna Murki, rasgulla. For those who like their food savoury, doodh shukto is something worth trying.
(10 Best Indian Dessert Recipes)
Rounding up! If the official numbers are to be believed, Uttar Pradesh is the top milk producing state in the country. Also, India is the largest buffalo milk producer and second largest cow milk producer in the entire world. With such staggering production in the country, the locals have learned to use milk in their indigenous cooking. The Southern states of the country are known to use milk in ways unique to them. Yoghurt and buttermilk are used in making some lip-smacking chutneys, accompaniments and even curries.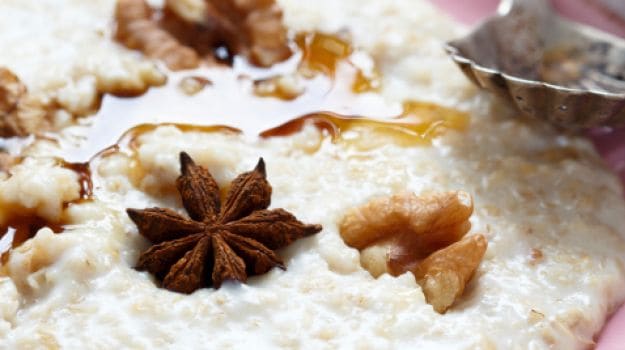 PayasamRecipes to try:
Just in case you are in a mood to cook up something using milk, our best milk-based recipes will get you started in just no time!
(White Love: 10 Best Milk Recipes
)